As the three-month mark of the UK lockdown passes, I've had plenty of practice at videoconferencing. I am someone who would rather send a quick e-mail than have a telephone conversation, and so I was apprehensive about the change to videoconferencing to begin with. But now, Zoom is an essential and very useful part of my working day. It brings my team together for laboratory meetings, journal clubs, coffee breaks and the occasional after-work drinks. While we're all social distancing, it's nice to see familiar faces. I like the fact that Zoom meetings make it easy to have quick catch-ups with colleagues. And if, like me, you always seem to be asking questions, a quick call can give you the answers you need, rather than waiting for an e-mail reply. Instant-messaging platforms such as Slack are also good for this.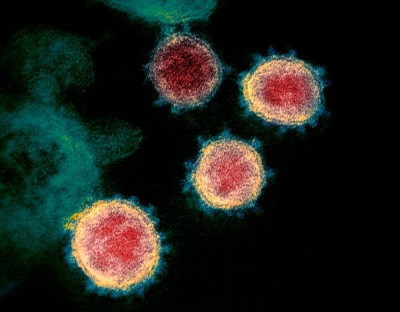 Coronavirus and COVID-19: Keep up to date
Now that I don't have to commute or run to meetings during experiment-incubation time, virtual meetings are a way of contributing to the team without having to put aside large chunks of the day. In some ways, this has benefited my professional life — but there are drawbacks.
Fatigue. 'Zoom fatigue' is one of many new phrases to enter the vocabulary during the coronavirus pandemic, describing feelings of tiredness and mental exhaustion that come from too much videoconferencing. I find that it requires more energy to stay focused and engaged online than it does face to face. Much human communication occurs through nonverbal cues, most of which are lost or distorted during videoconferencing, and I have to work a lot harder to process what is going on. I try to take regular screen breaks so that my brain can refocus. Keeping up professional standards in a meeting is also challenging. I have often found myself snacking, tidying my makeshift desk, or discussing what to have for dinner with my housemate — none of which I would be doing if I were sitting in a meeting room instead of in my kitchen.
Mute or unmute? Zoom etiquette dictates that you mute yourself when not talking, but there is always the scramble to unmute fast enough to join in the conversation. A good Zoom hack is that you can unmute yourself temporarily by holding down the spacebar to talk. This can help the conversation to flow, but it is still inevitable that people end up talking over each other. This can be off-putting and awkward, but I've learnt not to let it hold me back when contributing my thoughts. Silence is a natural part of a real-life conversation, but uncomfortable silences or disruptions during a videoconference make you worry that there's a problem with the technology, or just that it feels unnatural.
Appearance. Having to look at myself on camera also causes me some concern, especially because, like many of us, I'm in desperate need of a post-quarantine haircut. I find it enormously distracting to look at my own image during a meeting — I end up staring at myself instead of paying attention to the people I'm talking to. Taking the time to adjust my camera settings, as well as setting up next to a good light, has helped to avoid the 'shady face' syndrome. Sometimes I hide my own image, or turn my camera off when it's not needed. Meetings that I would have previously joined by phone are now held by video, which at first was daunting, but I have, in fact, enjoyed getting to see people with whom I previously hadn't had much interaction.
So, Zoom has allowed us to stay connected in the time of social distancing, and it has also been, for me at least, a lesson in letting go of what a normal meeting used to be like. I do not enjoy the technical issues and awkward silences. I do enjoy the interruptions from pets and children that are part of remote working now. And I have even got used to seeing myself and my colleagues in their own homes. But I'm sure I don't speak just for myself when I say I am looking forward to the time when we can sit in the same room again and not have to look at each others' giant faces on a computer screen.