Non-profit life-sciences publisher PLOS is gunning for a bigger share of science beyond the biomedical realm with the launch of five journals in fields where open science is less widely adopted. They will be its first new titles in 14 years. It is also piloting a new open-access business model, in a bid to spread the cost of publishing more equally among researchers.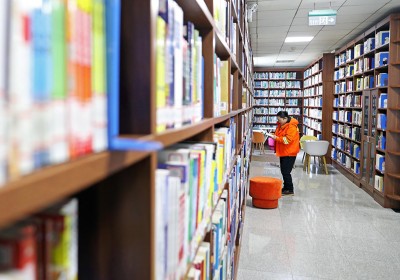 A guide to Plan S: the open-access initiative shaking up science publishing
The new business model is the first shake-up at the publisher for a while, and has been eagerly anticipated. "PLOS is a publisher that punches above its weight," says Michael Clarke, managing partner at publishing consultancy Clarke & Esposito in Washington DC. "Since their inception, they have had an outsized influence on the industry. After a period of quiescence, it is good to see some long-overdue innovation," he adds.
In the 20 years since its inception, PLOS has blazed a trail that many mainstream journals have followed, making papers free to read and drawing revenue from publishing charges rather than subscriptions. But some warn that other publishers might be less likely to adopt the new model — which requires institutions to sign up to long-term publishing agreements — owing to its complexity.
Open-access pioneer
PLOS started life in 2001 as the Public Library of Science, in response to an open letter signed by almost 34,000 scientists calling for an online repository of life-sciences papers. In 2003, it launched its first journal, PLOS Biology, which was funded using an unconventional business model — asking authors to pay an article-processing charge to make their papers freely available for anyone to read.
Over the past 14 years, PLOS has maintained the same portfolio of seven life-sciences journals covering biology, medicine, computational biology, genetics and pathogens. Some of its more-selective journals, such as PLOS Medicine and PLOS Biology, ran at a loss, but the publisher generated more income by launching the mega-journal PLoS ONE, which accepts scientifically valid research from all disciplines.
The five new journals focus on water, climate, sustainability, global public health and digital health. Introducing non-life-sciences titles will allow PLOS to diversify, says Clarke. "This is significant in thinking about the possible future directions of the organization." In the years since PLoS ONE was launched, he adds, other publishers have mimicked the mega-journal concept and eroded PLOS's market share. The publisher's financial history is chequered. It first broke even in 2010. In recent years it has fallen into deficit, with 2019 the first year that it made an operating surplus since 2015.
Spreading the cost
The journal launches come as PLOS continues to pilot a business model that it introduced last year. Under the scheme, known as Community Action Publishing, universities sign an agreement that gives their researchers unlimited publishing in PLOS Medicine or PLOS Biology for a fixed fee.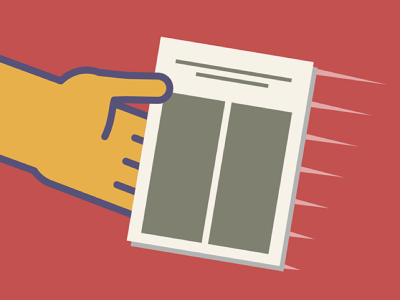 Open-access journal eLife announces 'preprint first' publishing model
The membership fee for individual institutions varies from around US$350 to almost $40,000 for the three-year pilot scheme. The cost is based on the publishing history of an institution's researchers over the past six years and takes into account whether scientists were corresponding or contributing authors. Profits are capped at 10%, with any revenue exceeding this being given back to members. Researchers publishing in these titles from institutions without an agreement will pay a non-member publishing fee — similar to an article-processing charge — that increases year-on-year.
The idea behind the new model is that the cost of publishing a paper is spread more equally across all of the authors' institutions, rather than the corresponding author's institution or funder footing the bill, as is standard with an article processing charge. PLOS says that as more members join the scheme, it will become cheaper for researchers to publish papers. So far, more than 75 institutions in 8 countries have signed up.
PLOS's chief publishing officer, Niamh O'Connor, says that PLOS hopes to circumvent the idea that open access moves the cost of publishing a paper from the reader to the author. "While the article-processing model has allowed open access to develop, we don't see that as the future," she says. "We are working to a future where those barriers are removed."
Clarke says that Community Action Publishing is a "shrewd scheme". Instead of collecting revenue from one-off transactions to publish individual papers, the partnership model locks institutions into longer-term financial agreements that give PLOS a predictable income across several years, which could put its journals in profit. "While 10% may be a modest profit margin, if the journals are operating at a loss now, the 10% target represents a substantial margin swing," he says.
Acceptable profits
As science grapples with how publishing will look in the future, there has been much debate about acceptable profit margins for publishers.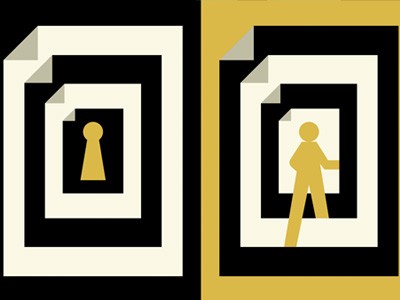 Will the pandemic permanently alter scientific publishing?
Lisa Hinchliffe, a librarian at the University of Illinois at Urbana-Champaign, which is a member of the Community Action Partnership, says that if lots of institutions sign up to the PLOS scheme, it could indicate that a 10% profit margin is considered acceptable. She also cautions that, because the scheme takes into account all authors on a paper, it will be complicated to manage. "I believe that this complexity makes uptake by other publishers less likely," she says.
O'Connor and her team are already thinking about how they can improve access to research without reinforcing existing hierarchies that exclude researchers in low- and middle-income countries. On 12 May, PLOS announced a partnership with a centre that teaches communication skills to scientists, which is based at the University of Nairobi in Kenya. The link is designed to ensure that the interests and values of African researchers are represented in the publisher's policies and services.
"Our next phase of work is not just about being able to read or share an article: it's about building a framework for equitable participation and distribution of knowledge," O'Connor says.