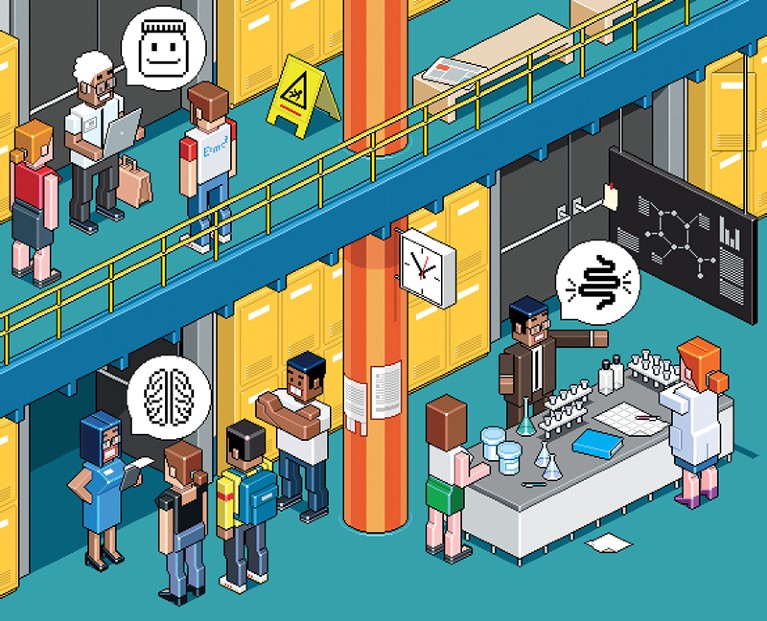 Universities all over the world provide an unparalleled setting for scientific investigation. But to a large extent, the impact of this research on society depends not just on the papers published and the talks delivered at conferences, but also on the commercialization of these findings through companies that spin out of the academic labs. The hothouse of creativity that universities nurture does not always survive the step into the cold reality of market competition. But there are happy instances when a brilliant idea, rooted in new science and managed by strategically minded businesspeople, meets a real need. The reification of science into practical, problem-solving medicines and technologies drives economies and lifts up humanity.
In this Outlook supplement, Nature is shining a spotlight on some of the brightest stars in this entrepreneurial firmament.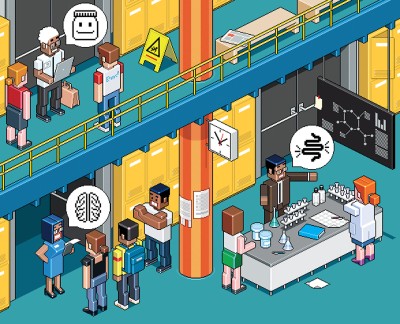 Part of Nature Outlook: The Spinoff Prize 2020
In November 2019, we solicited nominations for a new competition — The Spinoff Prize — to showcase excellence in research commercialization. We received almost 150 applications from start-ups involved in a broad range of ambitious and sometimes mind-bending work. All are embryonic: to be eligible, a company must have been formed on or after 30 November 2016.
With the help of a distinguished panel of judges, we selected 44 science-based university spin-offs that we decided held the most promise of significant impact. We then applied another layer of scrutiny and chose 12 finalists who excelled in their blend of original science, innovative application and the development of a sound business strategy. This Outlook presents stories on each of the finalists, as well as brief descriptions of 32 'ones to watch'.
The judges evaluated nominees on the basis of several key criteria. These included the quality and originality of the underpinning science, the demonstration of a market opportunity, the significance of the problem that the company hopes its product will address, a clearly articulated business plan, and the quality of the technical and business leadership teams.
The 12 finalists earned the right to enter a 'pitch slam' competition, where they each presented their businesses to the panel that judged the applicants in the first place. On the basis of these presentations, the judges selected four companies — Caristo Diagnostics, Forkhead BioTherapeutics, PredictImmune and Sibel Health — to participate in a live slam on 13 July that was held as part of the Future Insight Virtual Event (produced by Merck in Darmstadt, Germany). The Future Insight Curious 2020 conference itself has been postponed until 2021.
The live slam was free and open to the public online, and the winner was Sibel Health, which was awarded the title of 2020 Nature Spinoff Prize champion — and a grant of €30,000 (about US$34,000).
These companies are embarking on fascinating journeys. A world in which their projects succeed would be one in which people with type 1 diabetes no longer have to inject themselves with insulin; where people with the pigmentation disorder vitiligo have an effective treatment; where new molecular structures can effectively remove toxic pollutants from the air; where soldiers and others with post-traumatic stress disorder can take a drug that lifts the burden of traumatic memories; and where premature infants can be monitored in an intensive-care unit with baby-friendly vital-sign sensors that attach to the baby's sensitive skin without harsh adhesives. We hope that reading about these companies will provide inspiration — and admiration for the human spirit of innovation — during these strange, tense, pandemic-disrupted months.
Entrepreneurship, like science, never stops — and indeed, applications will soon be accepted for the next Spinoff Prize. We encourage start-ups, university technology-transfer offices, and anyone else involved with — or even just aware of — such a company to get them to enter the competition. Applications can be submitted beginning in August at go.nature.com/30wcpav.
We are pleased to acknowledge the financial support of Merck in producing this Outlook. As always, Nature retains sole responsibility for all editorial content.