Hello Nature readers, would you like to get this Briefing in your inbox free every day? Sign up here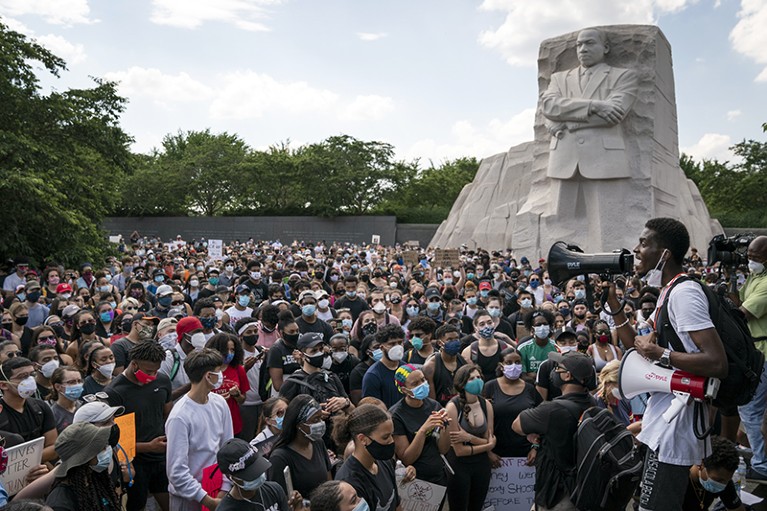 As marchers in the United States and around the world filled the streets this past week to protest against police brutality and racial injustice, Black scientists grieved openly on social media, calling for action on racism in society and in science. Many stated ways in which institutions and colleagues, from collaborators to meeting organizers, could support Black scientists. Some pushed universities and scientific societies to release statements against racism. And several posted that the weight of the current events has made it even harder to do their jobs in a profession that already marginalizes them.
Hundreds are planning to stop their research tomorrow (except for time-sensitive activities related to COVID-19) as part of an academic strike in support of the Black Lives Matter movement. The goal is to take "time to learn, reflect, critique, and chart a course of action", writes Particles for Justice, a group of physicists co-organizing the strike.
Reference: Particles for Justice list of strike resources
"Horrible." "Totally unreliable." "A buggy mess." Over the past month, software engineers have sharply criticized the code underpinning an influential coronavirus simulation by scientists at Imperial College London, one of several models that helped sway UK politicians into declaring a lockdown. Now, a computational neuroscientist has reported that he has independently rerun the simulation and reproduced its results. And other scientists have told Nature that they had already privately verified that the code is reproducible.
IBM will no longer sell "general purpose" facial-recognition technology, chief executive Arvind Krishna wrote in a letter to US Congress. The letter addressed the need for reforms and policy proposals to address racial disparities, and mentioned that the company opposes using technology for mass surveillance, racial profiling and violations of human rights. Krishna wrote that "vendors and users of Al systems have a shared responsibility to ensure that Al is tested for bias, particularly when used in law enforcement".
Archaeologists have mapped a full ancient city with ground-penetrating radar. Falerii Novi, a 30-hectare settlement near Rome that was occupied between 241 BC and AD 700, is now almost entirely buried under agricultural land. The team towed their radar antennas with a quad bike. Their finds include a mysterious public monument — possibly linked to pre-Roman religions — and an extensive network of water pipes that was evidently planned and laid before the city was built. The non-invasive technique has a lot of potential, says archaeologist Martin Millett. "As I wander around the Roman empire, I look at all kinds of places and think, 'Wow, what we could do there.'"
Less than 0.2%
The proportion of the total coronavirus-related stimulus spending by the world's 50 largest economies that has been allocated to 'green' policies. The real opportunity will come when governments move out of disaster mode and start to plan the recovery, reports Bloomberg Green. (18 min read)
Features & opinion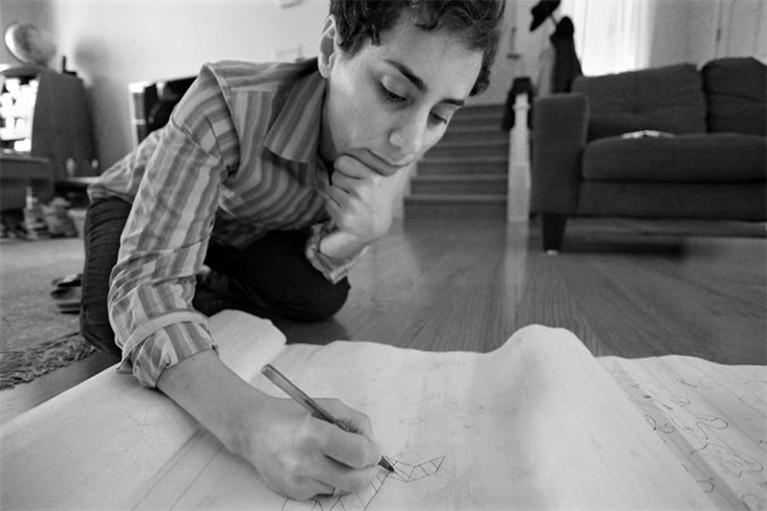 Mathematician Maryam Mirzakhani broke multiple glass ceilings as the first woman and first Iranian to win the discipline's most coveted award, the Fields Medal. A new film about Mirzakhani strikes a satisfying balance between her magnificent mathematics and her human story, writes reviewer Davide Castelvecchi — including her prodigious beginnings and her untimely death from cancer in 2017, at the age of 40.