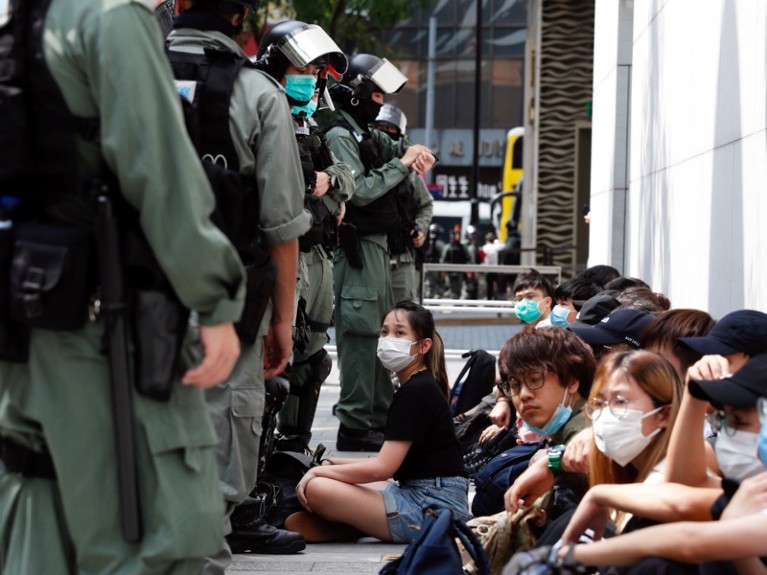 China's plan to introduce a new security law in Hong Kong has prompted mixed reactions from scientists there. Some fear that such a law could lead to government interference in research, restrict participation in international collaborations and increase self-censorship, whereas others are confident that research will be unaffected.
On 28 May, China's parliament approved plans to bypass Hong Kong's local legislature to enact a national security law in the city that will criminalize subversion, secession, foreign interference and terrorism. The new law hasn't yet been drafted, but could come into effect in the next month, according to Chinese state media.
China's central government and Hong Kong chief executive Carrie Lam say that the national security law — something many countries have — is meant to promote a safe society. But foreign governments, including those of the United States, the United Kingdom, Canada and Australia, say that it breaches the 1984 agreement between Britain and China to protect the city's autonomy until 2047. As a result of the new law, US President Donald Trump said on 29 May that he will take steps to end the special treatment that the United States gives Hong Kong, such as the exemption from tariffs imposed on goods imported from mainland China.
The security legislation follows a year marked by massive street protests, which started in June 2019 when Hong Kong's government proposed a law that would have legalized the extradition of people from the city to mainland China to stand trial or serve criminal sentences. The bill was later withdrawn, but protests continued — among them, violent clashes between students and police on several university campuses. Smaller street protest still happen regularly, and government officials have said an aim of the new security law is to stop them.
'A reciprocal obligation'
Because the security law hasn't yet been drafted, it is not clear how it will be implemented or how it might affect researchers' lives.
The heads of the governing councils of Hong Kong's eight publicly funded universities have expressed support for the new bill and say universities will be able to continue research and learning once it is introduced. In a 1 June statement, they say: "As residents of Hong Kong, we enjoy the protection provided by the state, and in turn have a reciprocal obligation to protect the state by supporting the introduction of legislation which prohibits criminal acts that threaten the existence of the state."
But some academics are concerned that the law could allow the central government to interfere with independent research in the name of national security. "Academics in Hong Kong are very concerned about possible changes," says an administrator at a university in Hong Kong who requested anonymity because they think their university is under pressure to publicly support the security law. They worry that a national security law could be used to restrict the publication of sensitive research, such as studies on the new coronavirus. Scientists on the mainland need government approval to publish research relating to the origins of the pandemic.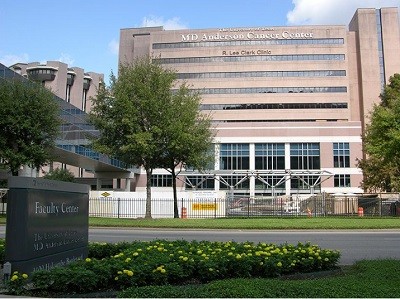 Chinese American scientists uneasy amid crackdown on foreign influence
A Hong Kong-based editorial board member for a scientific journal who also requested anonymity because they need permission to speak to the press, says they are worried that foreign research grants or international collaborations — particularly with the United States — could be defined as foreign interference and restricted under the law.
When asked about researchers' concerns, Hong Kong's Education Bureau noted that the laws that safeguard academic freedom and institutions' autonomy will remain. "It is counterproductive and not conducive to the pursuit of academic excellence by Hong Kong's universities to demonize the National Security legislation and to create unfounded and unnecessary fear in the academic circle," the bureau said in an email to Nature.
Risk of self-censorship
Some academics think that one of the greatest effects the new law will have on research will be an increase in self-censorship. Researchers are already wary about making comments or publishing research that could upset the central government — work that could distress financial markets, for example, such as negative results from a large vaccine trial, says Shekhar Madhukar Kumta, an assistant dean of education for medical faculty at the Chinese University of Hong Kong. Under the new law, even more researchers are likely to be worried about this, whether or not they're at risk of breaking the law, he says.
A foreign researcher who studies science and ethics at a university in Hong Kong, who requested anonymity for fear their comments could jeopardize their work visa, says they no longer feel able to criticize the science and technology practices of the central government while living in Hong Kong, and worry that the security law could bring the risk of prison sentences for such criticisms. "Even science can be politicized," they say.
Another researcher, Natalie Wai-man Wong, a visiting environmental researcher at the City University of Hong Kong, says she doesn't think her research on environment management and governance in mainland China, Hong Kong and Taiwan is particularly sensitive. But she has decided that she will do less work focusing on mainland China — and work on existing data sets rather than generating her own — to avoid the risk of her work being classified as subversive under the security law. "This is what I can do at this moment," she says. Wong doesn't view the changes she's making as bad, but, rather, as an opportunity to meet new collaborators and learn new things.
No need to worry
Other researchers who spoke to Nature don't see any evidence that the law will affect research. Matthew Evans, dean of science at the University of Hong Kong, says he's seen no indication that publishing research on politically sensitive topics or participating in international projects and grants will be restricted under the law.
One thing that Evans does think could affect science in Hong Kong is the US government's announcement of its intent to remove the city's special policy status, which includes access to sensitive data. That could affect the ability of scientists in Hong Kong to access US research data from institutions such as NASA, he says.