"It is okay not to be okay."
I find myself repeating this aphorism to my patients, colleagues and family. During the ongoing coronavirus pandemic, many of us are experiencing stress, anxiety and a range of accompanying emotions as we worry about our families, friends and futures. How can we cope with these very normal feelings?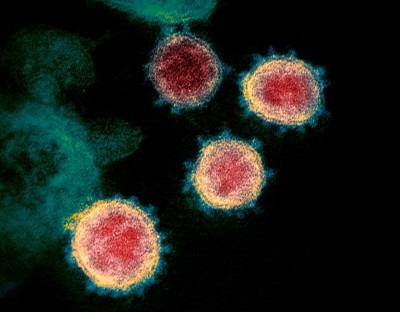 Coronavirus and COVID-19: Keep up to date
Growing up in Brazil, it was through life experience and sage advice from my grandmother and mother, a single parent with limited means, that I learnt skills to navigate stressful times. When I was reluctant to enter crowded spaces, my grandmother took me to the mall each and every day to practise facing my fears. Eventually, the jolt of fear I felt in crowds became only a flicker of discomfort. I learnt to cope with challenges by approaching them head on.
During my training to become a clinical psychologist, I learnt the mechanism behind the skills that my family had taught me: I realized that many of the strategies I had first used in Brazil had strong similarities with cognitive behavioural therapy (CBT). This therapy is used to treat a variety of anxiety and stress disorders. During the coronavirus pandemic, the CBT skills that I learnt in graduate school are helping me and my patients to cope with the stresses we're all feeling.
Although these skills might seem basic, there is robust evidence that they have a positive impact on physical and mental health. I encourage you to practise them daily, to build resiliency during this pandemic.
Unplug and anchor
After the 2013 bombing of the Boston Marathon in Massachusetts, people who had watched more than six hours of bombing-related news reported more symptoms of acute stress, such as being easily startled and a sense of restlessness, than did people who witnessed the bombing directly1. It's often a good thing to unplug, for your physical and mental health.
This is even more difficult now than it was in 2013. We are inundated with information and news from our e-mail inboxes, phones, computer pop-ups and news channels. Try to minimize your exposure to news by checking only once or twice a day. Just as importantly, take the time to heal and relax after interacting with the news: anchor on to something that brings you back to the present. Take a deep breath, drink a hot beverage or go for a walk. This sounds simple, but is proven to help with stress reduction and will help you cool off the stress response.
Healthy habits
It's tempting, when home all the time, to 'treat yourself' to a late night and unhealthy food — and this might be fun for an evening or weekend, but will probably not be a good habit to fall into. Research suggests that healthy eating2,3, adequate sleep4,5 and periodic exercise6 are all associated with improved mental health and a stronger immune system. Just like brushing and flossing your teeth, eating, sleeping and exercise should be part of your daily routine. One way to ensure that they are is to make a daily schedule that budgets time for these activities. Make your routine fun and perhaps find a way to practise healthy habits with colleagues, friends and family through virtual connection.
Be of service
Helping and supporting others makes us happier7,8. Consider volunteering to cook for a neighbour, calling an elderly friend who is isolated or praying for someone whom you love. The challenges associated with the pandemic can feel frightening because so much is outside of our control. By mobilizing your skills and resources to become part of the pandemic response, you can reduce feelings of helplessness.