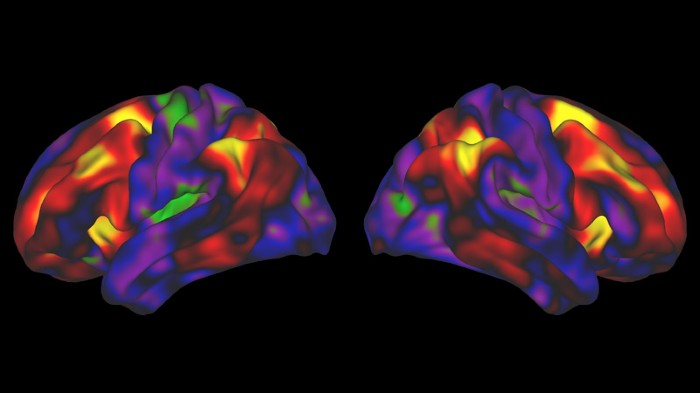 Neuroscience
A child's memory prowess is revealed by brain patterns
Working memory has been called the brain's sticky note: a format for short-term storage and recall of information, such as a phone number or directions to a shop. Now, researchers have found that activity in a specific region of a child's brain predicts the strength of their working memory.
Monica Rosenberg at the University of Chicago in Illinois and her colleagues analysed brain-scan data and performance scores on memory tasks and cognitive tests from 11,537 children aged 9 to 10. Compared with children who had average or below-average working memory, children with strong working memory had higher activity in a set of brain regions called the frontoparietal cortex. These children tended to have better language skills, and a better ability to solve problems in new situations.
The researchers found that brain activity in the frontoparietal network was related to working-memory ability when the children performed a working-memory task, but not during tests designed to measure impulsivity and reward processing.
The findings could help to explain how memory and cognition change across development, the researchers say.