Hello Nature readers, would you like to get this Briefing in your inbox free every day? Sign up here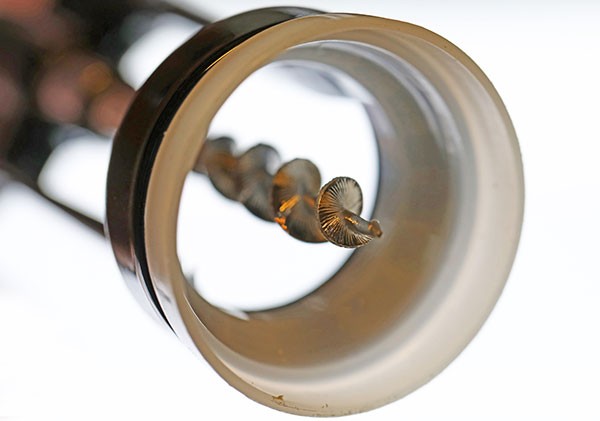 Researchers have demonstrated that a photonic device can produce twisted pulses of light, meaning that their electromagnetic waves swirl in a vortex. The ring-shaped, microscopic 'tunable vortex microlaser' is a step towards faster optical communications. Contrary to the properties of light that are commonly used to encode information — wave phase and amplitude — vortices come in discrete types. This makes it harder to mistake one phase for another, which could help to increase the capacity of optical fibres.
University supercomputers in the United Kingdom, Germany and Switzerland were disabled last week after hackers tried to take control of them to mine cryptocurrency. "We now believe this to be a major issue across the academic community as several computers have been compromised in the UK and elsewhere in Europe," said staff at the University of Edinburgh.
Features & opinion
Betting against the standard model of particle physics is like most gambling: the house always wins. And the standard model usually smothers hints of contradictory experimental results. When anomalies occur — except for marvellous exceptions like the discovery of the Higgs boson in 2012 — most turn out to be flukes. But that doesn't stop physicists from chasing clues that could point to what is beyond the standard model. "We think there should be more to life than just what the standard model can predict," says physicist Chris Polly.
Six physicists who are science-communication maestros — Katie Mack, 'Dr Karl' Kruszelnicki, Lisa Randall, Jess Wade, Jim Al-Khalili and Vlatko Vedral — reflect on how to reach out. "People want answers — at a rate faster than we can find them," says Randall. "But they also want to hear trustworthy information from people who are not afraid to tell the truth."
Nature Reviews Physics | 11 min read
When clinical researcher and psychiatrist Anita Thapar and her team went public with research about the genetic factors behind attention-deficit hyperactivity disorder, they were shocked by an unexpected backlash. "Usually, my team is just a bunch of people quietly getting on with research," writes Thapar. "In the future, I would clear time in my diary to handle the resulting feedback and fallout."
Image of the week