Hello Nature readers, would you like to get this Briefing in your inbox free every day? Sign up here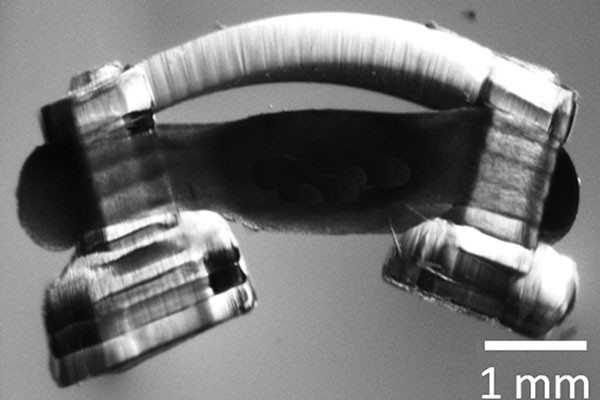 Researchers have built a biological robot that is controlled with part of a rat's spinal cord. The 6-millimetre robot is made of 3D-printed muscles made of laboratory-grown mouse cells, connected to the section of a rat's spine that controls the hind legs. Nerves grew from the rat tissue into the muscles and made them contract, and the team could control their 'Spinobot' with neurotransmitters. Eventually, the technology could be used in prosthetics, says roboticist Collin Kaufman, but that would probably involve human tissue. "Nobody will have scary rat-spine hands."
Reference: APL Bioengineering paper
While the world focuses on the pandemic, the United States is adopting controversial policies at the Environmental Protection Agency (EPA), which could hamstring future administrations' attempts to craft health and environmental safeguards. Nature looks at three recent decisions and two pending policy changes that could have a lasting impact. "Rather than focusing on protecting public health, EPA is on a misguided mission to protect the profits of regulated industries," says environmental engineer Christopher Frey.
COVID-19 coronavirus outbreak
More than 90 vaccines are being developed against SARS-CoV-2 by research teams across the world. They are trialling different technologies, some of which haven't been used in a licensed vaccine before. At least six groups have already begun injecting formulations into volunteers in safety trials; others have started testing in animals. Nature's graphical guide explains each vaccine design.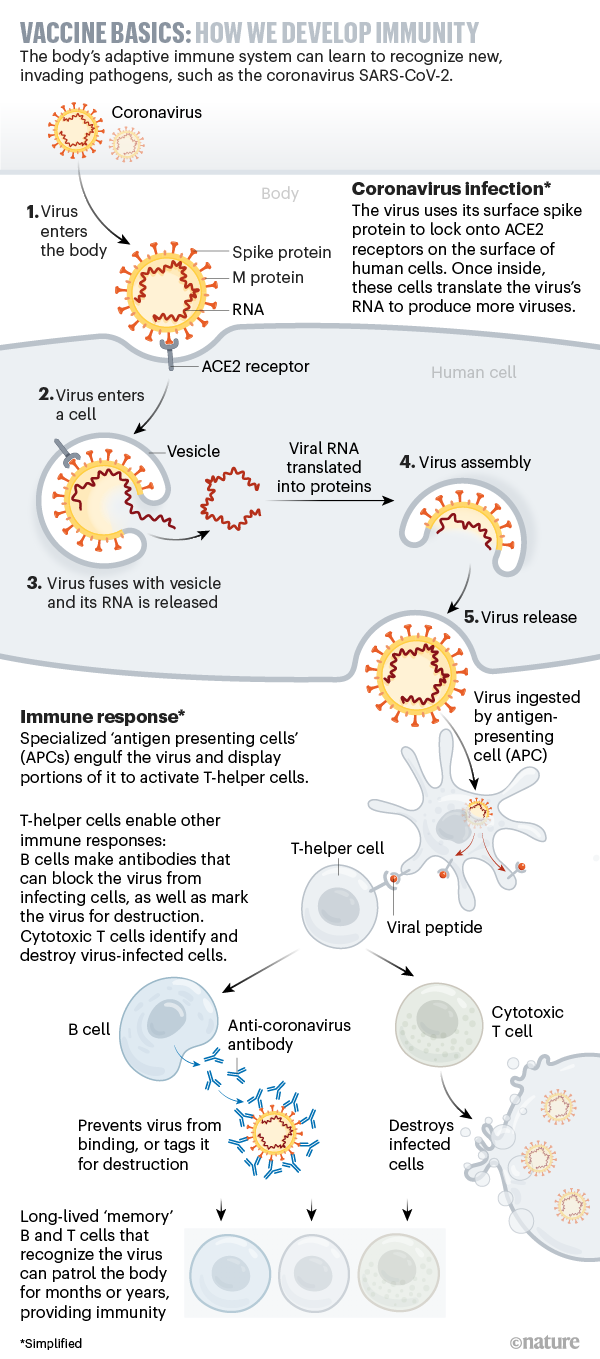 Dormant plumbing in offices, gyms, restaurants and schools could harbour infectious bacteria and heavy metals, say researchers studying locked-down water systems to understand how people can safely reoccupy buildings. The longer a building sits unused, the more potential there is for harm. The most important things that building owners and managers can do are flushing taps regularly, carrying out low-cost testing and building up a water-management plan, says environmental engineer Andrew Whelton.
"Future pandemics are likely to happen more frequently, spread more rapidly, have greater economic impact and kill more people if we are not extremely careful about the possible impacts of the choices we make today," write environmental researchers Josef Settele, Sandra Díaz and Eduardo Brondizio, who authored a chilling United Nations review of the wellbeing of our planet last year. They outline how COVID-19 stimulus measures must create a better — but very different — world that focuses on the shared good health of human and nature.
Intergovernmental Science-Policy Platform on Biodiversity and Ecosystem Services guest article | 4 min read
Features & opinion
A massive assessment of education shows that only 61% of children worldwide will complete secondary education. The overall trend has been in the right direction, but we might not meet the UN Sustainable Development Goal of quality schooling for all by 2030. (To make matters worse, the modelling was done before the COVID-19 pandemic, which is preventing many children from attending school.) Better data can help, and a more concerted push is required, argues a Nature editorial.
The Hanford Site in Washington state has been called the most polluted place in the Western Hemisphere: during the Cold War, it produced plutonium for more than 60,000 nuclear weapons. Now, engineers are struggling to clean up the radioactive mess left behind — in particular, 177 ageing tanks, inside which "watery liquids rest atop goop as thick as peanut butter and salt cakes resembling wet beach sand". A plan to secure the waste by turning it into glass has been in the works for decades, and could end up costing as much as US$550 billion and last 60 years.