Use your lab website to make a compelling first impression
In 2017, I moved from the University of California (UC) San Francisco to UC San Diego, where I set up my own laboratory. I was excited about fulfilling my vision of applying neuroscience research to improve mental health. But the first day I opened my lab door, physically it was just me coming to work. I needed to build my scientific team by hiring my first staff members and students to help get my research up and running, but I wanted to make sure I was attracting the right candidates.
When I was a postdoc seeking to join a lab, I took a close look at its websites to help me imagine what it might be like to work there. Did the lab update the site regularly with news about its latest publications? Did its members care about explaining their research to the public in lay terms? Were they all smiling in team photos? All of this implicitly influenced my decisions to join labs.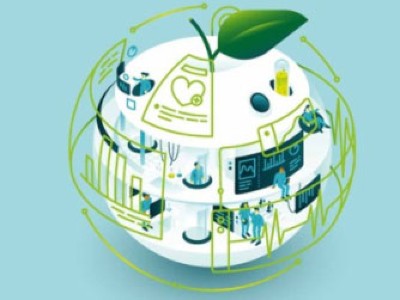 Collection: How to grow a healthy lab
So, an early priority for me was to create an attractive and comprehensive lab website. I launched the first version within a month of starting my job. Having a high-quality website is perhaps even more important during the coronavirus crisis, because scientists don't have the option of visiting a lab in person, and might not for a while.
There are many things that I took into consideration when building my website:
• Lab name. Many scientists name their labs after themselves. Although this is conventional, I feel it puts the individual leader above and beyond the scientific members of the team. For me, it was important to come up with a lab name that was more inclusive: an acronym, preferably one that would be easy to remember, that would encapsulate my lab's science and that all members could take pride in. The lab name would be the site's web address. (I went for NEATLabs: Neural Engineering and Translation Labs.)
• Design. Many institutions offer a free design template into which scientists can enter relevant information about their work. Being free is helpful, but I found that the institutional template didn't allow my site to stand out from those of hundreds of other labs at my institution. An original and modern template shows you really care about displaying your lab's work to the world. So even though it takes more effort, I opted to design my own site.
• Concision. As scientists, we are trained to make concise pitches about our work, in PowerPoint presentations at conferences or in grant applications with strict word limits. I wanted to grab my readers' attention for the few minutes they would spend on my site before clicking away. So I laid out my lab's overarching mission and major goals concisely and with graphics.
The graphics were not part of the first version of the site: I developed them over time, with professional help. The lab logo was designed to look like a brain made of digital circuits, because our research is about neural engineering.
• Format. These days, we are accustomed to devouring information by scrolling through social-media and news sites on our phones and desktop machines. So first, I ensured that the website looked modern and was compatible with smartphones. Then it was important that all information be available on a single page. The site does have navigable sections showcasing the lab's mission, team, research and publications, current news and funding sources, but all this is also available in a quick single-page scroll. I chose the running order on the basis of how important I felt the sections would be to a reader who doesn't know us. The reader gets to know first what we do in simple terms, then who we are, then more technical information on research and publications. If they scroll further, they reach current news, and I acknowledge our funders at the end of the page. Readers have limited attention spans and I wanted the site to have an efficient format that doesn't waste their time as they look for relevant information.
• Updates. I update my site at least once a quarter — sometimes more often, in the case of major events. The lab's mission and research goals remain the same, but I make sure that every new team member is represented, from undergraduate students to senior scientists. The members help to update our publications and our funding sources, and we celebrate everyone's success in gaining grants in the news section. The site also links to our lab's Twitter and Facebook accounts, which we try to keep up to date.
• Adding extras and experimenting. Having a convenient make-a-gift option on the site has brought in small funding from individual donors (totalling just over US$2,000 so far). The news section has a photo stream that shows our lab members taking part in myriad activities, such as experiments or social gatherings. I am proud of these photos, and hope they are inviting to prospective trainees, helping them to imagine themselves joining our team.
• Professional assistance. I hired a professional web developer with some money from my lab start-up funds. It was a wise investment that ultimately paid off. Many capable students, postdocs and staff members have contacted me, wanting to join the team after gaining good first impressions from our website.
All in all, the lab website has served as an important vehicle to launch my independent career, propelling my lab away from the unknown and attracting a team with incredible talent.
doi: https://doi.org/10.1038/d41586-020-01298-5
This is an article from the Nature Careers Community, a place for Nature readers to share their professional experiences and advice. Guest posts are encouraged.