Coronavirus diaries: school's out forever
For the record, the three people whom I would choose to be stuck with in the same house for 4 weeks (and counting) are my wife and two children (aged 10 and 12), and if it was just a prolonged holiday with no responsibilities, it would be wonderful. Unfortunately, we all still have work to do — whether it's grants to write or a space-exploration school curriculum to study. I've enjoyed spending more time with the children since lockdown began, but being in the same space as them for four weeks has required even more juggling.
I had thought that being a working parent was tough under normal circumstances: it involves a lot of planning. My wife also works as a scientist and I try to keep our diaries coordinated and outsource the tasks we can, by getting help from my wife's personal assistant, our cleaner, childminders and our kids' school. We are very fortunate that we normally have this support, giving us the time and space to focus on work and the more fun aspects of parenting.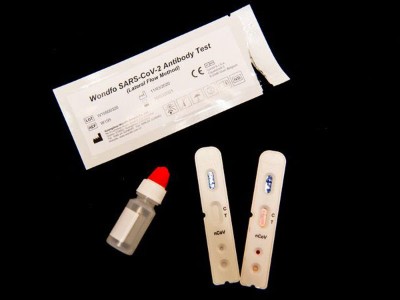 Nature's coronavirus live blog
You might be reading about people who seem to be effortlessly balancing the house-of-cards of home-working and homeschooling: up with the YouTube fitness coach Joe Wicks; story time with the author David Walliams; a quick trip to the virtual zoo, while baking, cleaning and grant writing. The reality for me is rather different.
Let me tell you about last week:
Monday — got up at 7 a.m., worked for 2 hours. Cooked breakfast, dodged in and out of a videoconference while answering questions from my 10-year-old about the planets.
Tuesday — carefully mapped the space-exploration curriculum into 30-minute blocks, with gaps for enrichment. Stuck to the timetable for 15 minutes of the first period.
Wednesday — bought more Wi-Fi routers, and downloaded many apps.
Thursday — began to find a pattern that worked, by creating a more flexible timetable for each child, with more breaks for electronic leisure for everyone (adults included).
Friday — had half a group meeting, failed to turn my laptop camera on throughout, which was lucky because I was also trying to teach Year-8 physics and make a papier-mâché space rocket at the same time.
Saturday — oh God, the weekend is just the same as the week, but now there aren't even school timetables to follow.
Sunday — gave up; ate biscuits; drank wine.
Monday — rinse and repeat.
Adjusting to the new normal
This is a really challenging time to be a parent. It is challenging to be anyone, except maybe Joe Wicks. The systems that most of us have just about got in place are disrupted. We are in a time of feast or famine. Some scientists are able to go to work and are busier than ever, dropping everything to develop diagnostics, vaccines and therapeutics. And then there are the rest of us with nowhere to go, and either having nothing to do or desperately trying to squeeze work into the quiet time between the beginnings and ends of children's TV programmes. And it isn't only work: some of us are seeing way too much of our families, and others nothing at all. The current situation is not normal for anyone.
My new role as homeworker and homeschooler has certainly confirmed a few things. I love my kids, but I do not want to be their teacher. I am very grateful to the people who put all that time and effort into educating children around the world, particularly mine. I am hoping that my life as a teacher of small people will be short-lived. I do some teaching at Imperial College London but it is minimal and is for adults who mostly want to be there — and I have control over the subject matter. I am now a slave to the school curriculum, having to answer questions on subjects that I pushed out of my brain the minute I finished my last exams on them.
If it helps, here are some things that worked: splitting the day into two blocks of 6 hours, so one person works morning and one afternoon, is better than alternating four chunks of 3 hours; curiously, it is also better than one day on, one day off. With older children, some things can be done in parallel — I can send e-mails while they are doing work set from school. Structure helps everyone — we have a timetable for holidays as well as school days. You don't have to do all of the free online activities: if you didn't like ballet before lockdown, there is no reason to watch it now. But we've found that taking some exercise is crucial for venting our frustrations.
Ultimately, I am very grateful to my two classroom assistants Mr I. Pad and Miss X. Box, who have delivered sterling and consistent service throughout.
PS For those of you who were worried, I have found a source of bread flour.
Nature 581, 226-227 (2020)
doi: https://doi.org/10.1038/d41586-020-01293-w