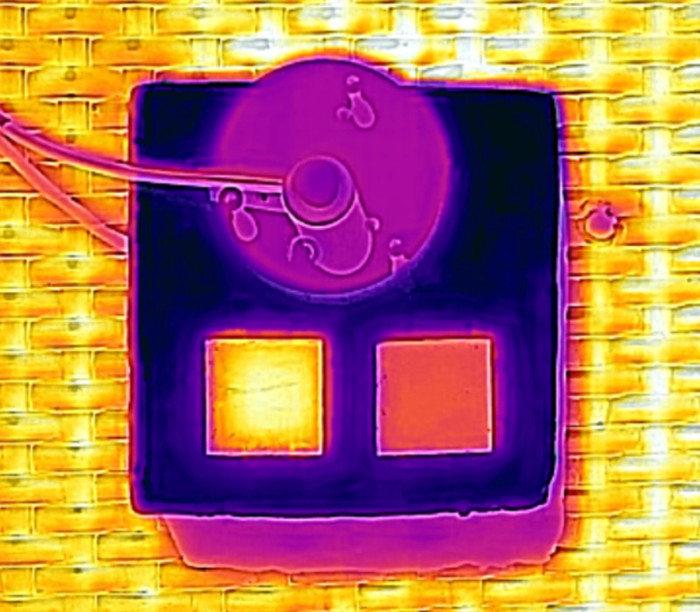 Optics and photonics
A rainbow of layered paints could help buildings to keep their cool
A layer of dark paint effectively reflects the Sun's rays if it's just the right thickness and has an undercoat of white paint — allowing coloured surfaces to be made cooler.
Reflective white paint can keep buildings cool in summer, reducing the energy needed for air conditioning. But aesthetics has long stood in the way: not everyone likes white.
Nanfang Yu, Yuan Yang and their colleagues at Columbia University in New York City devised a two-layered arrangement in which one layer appeals to the eye, and the other reflects heat. When the colour-containing topcoat is less than 100 micrometres thick, the invisible, near-infrared portion of sunlight, which carries about 50% of the light's heat, can pass through it. The near-infrared light is then reflected by the white layer underneath.
Commercial red, blue and yellow paints stayed cooler atop a white titanium dioxide undercoat than did paints with no undercoat. An underlying layer of spray-on coating developed by the researchers kept a black topcoat 15.6 °C cooler in hot sunshine than did an unaccompanied black layer.