How to read these graphics
The top 10 global institutions in the Nature Index 2020 Annual Tables are listed here with circles representing each institution's overall Share in 2019 and the Share for each subject. Each circle's area is sized proportionally to Share. Overall and subject ranks are also shown. See the 2020 Annual Tables Top 100 institutions for 2019.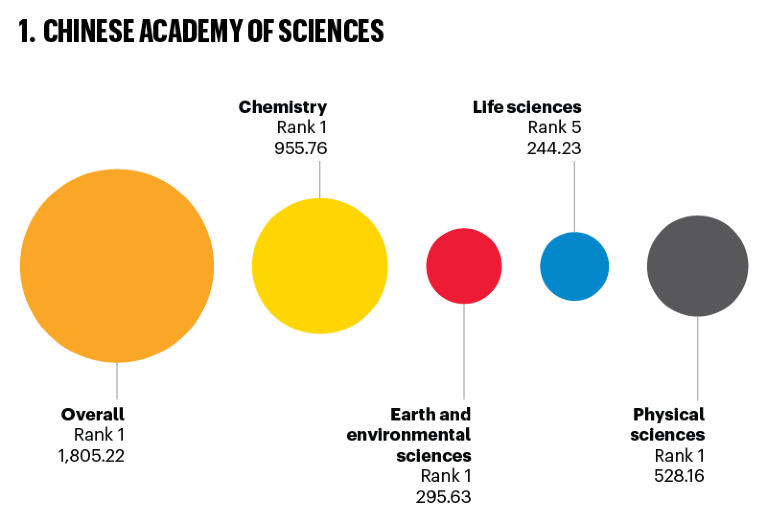 With almost double the Share of Harvard, the Chinese Academy of Sciences (CAS) dominates, accounting for 2.8% of the total Share of the Nature Index.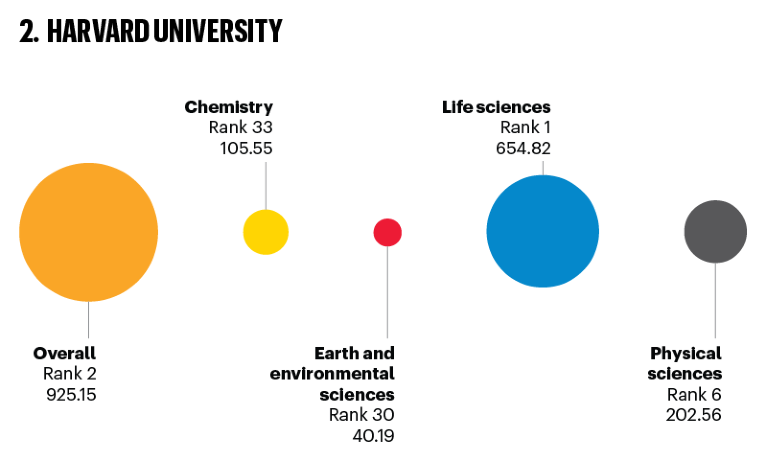 Harvard is the world's leading institution in the life sciences. Its strength in the subject underpins its high ranking overall. The university has one of the largest ranges in subject ranks, from 1st (life sciences) to 33rd (chemistry).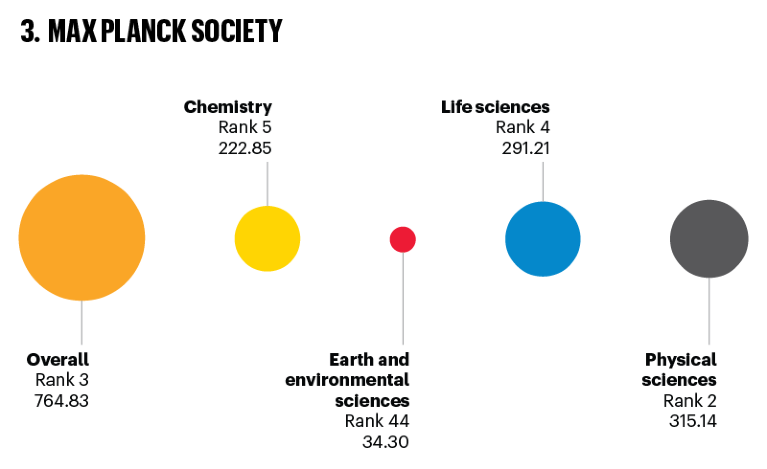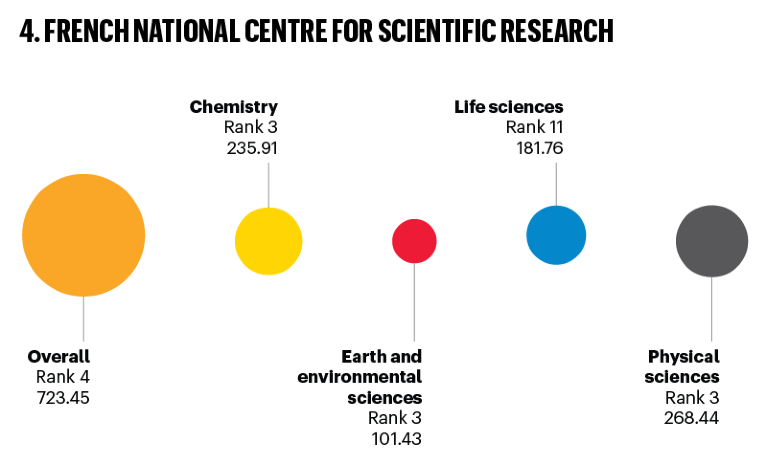 The French National Centre for Scientific Research has the second-tightest range of ranks by subject, after CAS, with three subjects ranked third.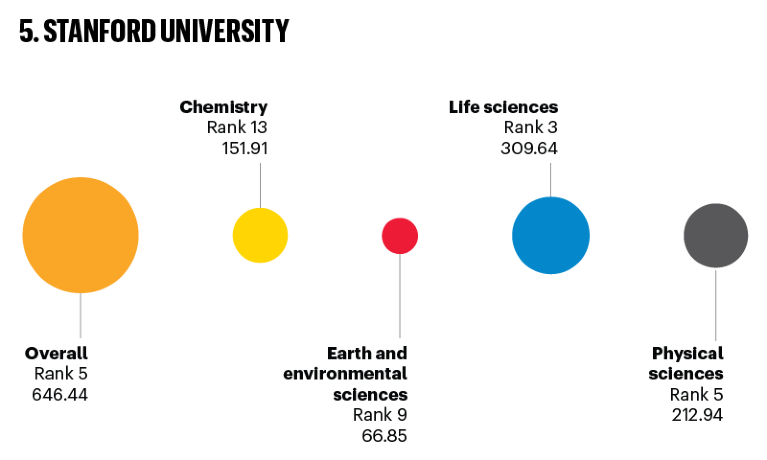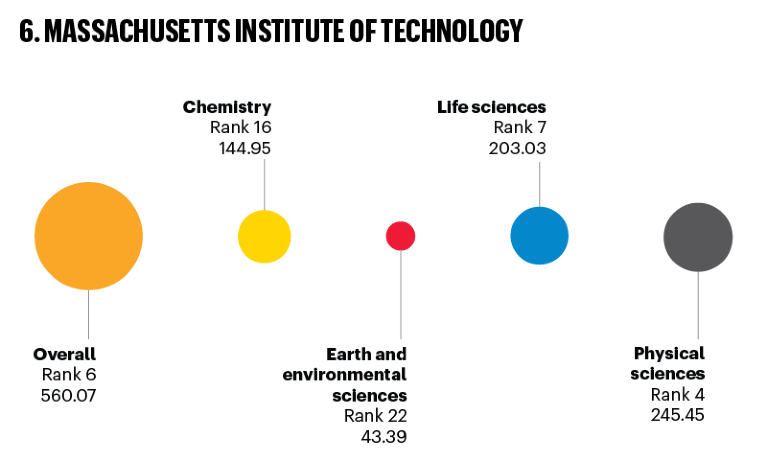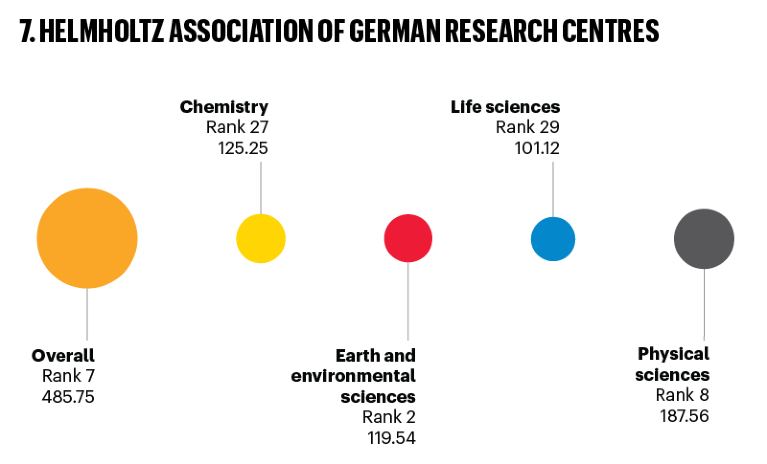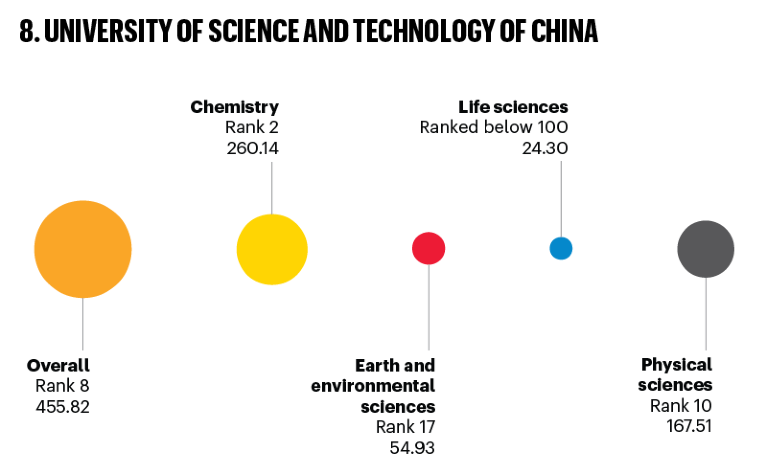 The University of Science and Technology of China (USTC) and CAS are the only institutions to place in both the top 10 overall and top 25 rising stars. USTC is the only institution in the top 10 with a subject ranking outside the top 45.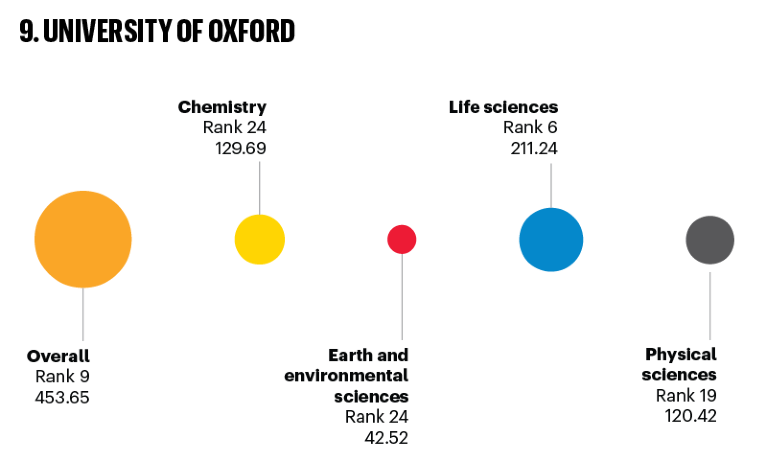 The University of Oxford jumps three ranks to replace the University of Cambridge (now ranked 14th) as the United Kingdom's only representative in the top 10. In the 2019 Annual Tables, Cambridge placed 9th and Oxford 12th.
High performance in the physical sciences may be a mark of a leading institution: 8 out of the 10 leading institutions overall are also ranked in the top 10 for physical sciences. The University of Oxford is an exception, ranked 19th in the subject.