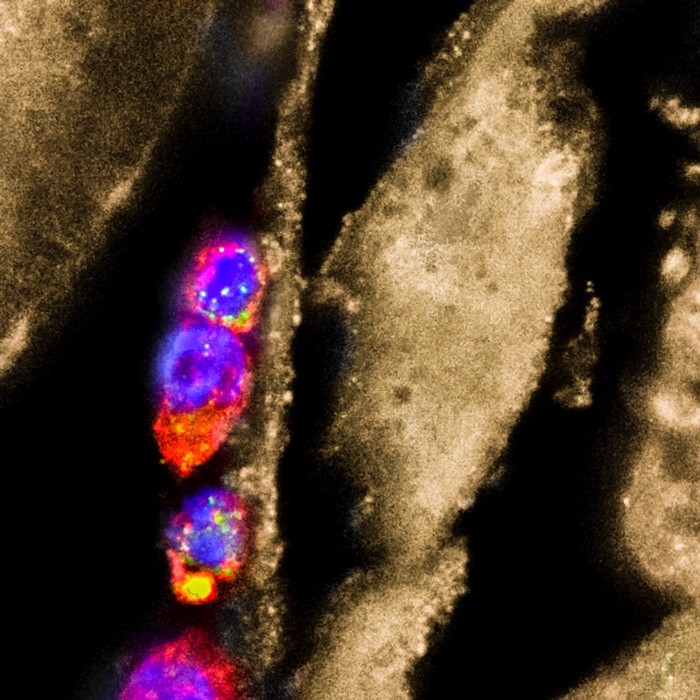 Immunology
A worm that infests mouse guts supplies a remedy for inflammation
Not all intestinal parasites are bad. New research shows that products from some gut-dwelling worms can ease inflammation and treat asthma — at least in mice.
Julia Esser-von Bieren at the Helmholtz Center Munich in Germany and her colleagues used dust mites to trigger an allergic reaction in mice. Then, the researchers treated the animals with an extract made by grinding the immature form of Heligmosomoides polygyrus bakeri, a rodent parasite that is known to dampen immune responses. The treatment reduced inflammation in the rodents' airways. The worm extract also slowed the activity and movement of immune cells grown in a laboratory dish, including cells from people with a persistent inflammatory disease of the sinuses and lungs.
The researchers traced the extract's benefits to the worm protein glutamate dehydrogenase, which decreases the body's levels of inflammatory molecules and boosts cells' production of chemicals that counter inflammation. When given to mice with asthma, glutamate dehydrogenase reduced inflammation of the rodents' airways.
The findings could lead to new worm-based treatments for inflammatory conditions, the researchers say.