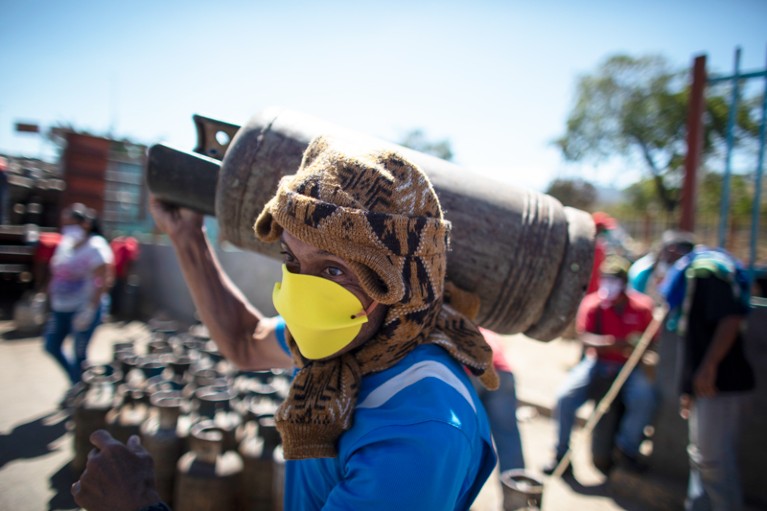 For the first time since its inception 50 years ago, this year's Earth Day, on 22 April, will coincide with the fleeting prospect of a lower carbon footprint, as the fastest economic slowdown the world has ever seen has grounded transport and closed workplaces.
The 'new normal' — as some are calling it — also comes at huge social and economic cost. As Nature went to press, the SARS-CoV-2 coronavirus had taken more than 170,000 lives, a number that will continue to rise. And the pandemic has also precipitated an unprecedented economic shock. Worldwide, tens of millions have been made unemployed. For now, governments are rightly focusing on spending trillions of dollars to keep health-care systems functioning, to pay for rising welfare costs and to support companies to prevent more workers losing their jobs.
But, at the same time, many carbon-intensive industries in coal, oil and gas are queuing up for bailouts. Governments need to resist. Before the pandemic, momentum was building towards decarbonization — for example, through commitments from governments on net-zero emissions and through green new deals. This work must not be undone.
But a greener post-pandemic future cannot come at the expense of livelihoods — particularly those of the lowest paid and those in developing countries. The United Nations is forecasting that a drop in demand from high-income nations means that low- and middle-income countries will lose hundreds of billions of dollars in export earnings in 2020. Without urgent research and action, many of these countries are looking at vast numbers of their citizens staying out of work.
Polluter pays
Fortunately, there's one action that could contribute to easing some of the coming hardships and, at the same time, ensure that development continues on a sustainable path. After the 1992 Rio Earth Summit, developed nations pledged to help developing nations with research and development and with green financing. This wasn't aid so much as an application of the 'polluter pays' principle. Many of the richer countries had recognized that their actions had caused climate change. And they agreed that they had a responsibility to fund less-developed countries, both to help those nations become more resilient to the effects of global warming, and so that those countries could continue to develop, albeit in greener ways.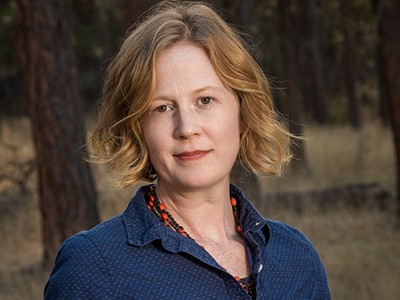 On the 50th Earth Day, take collective action for the planet
A decade ago, developed countries pledged to channel US$100 billion annually to developing nations in climate finance by 2020. But — as we reported in September (Nature 573, 328–331; 2019) — only $71 billion reached its destination in 2017, and this was mostly in loans, not grants. In the context of today's bailouts, these are not onerous sums. Worldwide, some $2.4 trillion a year will be needed for the next 15 years just to transform energy systems to keep global temperatures from exceeding 1.5 °C above pre-industrial levels. As the economic crisis deepens, more loans are being offered by multilateral lending agencies. But loans are no substitute for the failure to keep past promises.
It's unfortunate that the next Conference of the Parties to the UN's climate convention — due to take place in Glasgow, UK, in November — has had to be postponed, because this is where developed nations would have been reminded of their obligations. However, in the spirit of current work-pattern adjustments, this meeting — or at least preparations for it — could still take place virtually. The coming economic stimulus packages must include finance for greener development. And long-promised funding for developing countries must also be made good.
The pandemic has taught the world a sharp lesson in what happens when there is a swift economic shock. A similar shock could lie ahead — as economists have long warned — if action is not taken to curb climate change. The International Monetary Fund is projecting that growth in most countries is likely to bounce back in 2021 if lockdowns do not persist. But the world might not be so resilient should such a shock result from extreme climate events, or rising sea levels.
That is why greener forms of growth must remain a priority. But development must be equitable, too.