My lab is closed to me because of the coronavirus. Here's how I'm planning to stay productive
I am a research fellow at Harvard Medical School in Boston, Massachusetts, studying epigenetics and diabetes. Over the past few weeks, I've received e-mails from the medical school, the university, Harvard-affiliated hospitals and principal investigators in my laboratory and elsewhere at the institute. All these messages are about paring down research activities and preparing for life outside the laboratory for at least six to eight weeks in the face of the coronavirus crisis.
Since 14 March, lab animals have had to be killed, our core RNA-sequencing research facility has rejected all new samples, academic trips and reagent orders have been cancelled, and everyone who can has started working from home. (The exceptions are individuals who must be on campus to look after the remaining animals and gas supplies, and those helping to wind down long-term experiments that can't just be 'turned off'.) Schools and libraries in Massachusetts are now closed, and my eight-year-old child is urging me to take her to the playground — which I do, while practising social distancing, to prevent us both becoming phenomenally bored.
I am an international researcher from Guangzhou, China. Although my family members in China have not been infected with the coronavirus, they have experienced the anxiety of isolation. We try to video chat every day.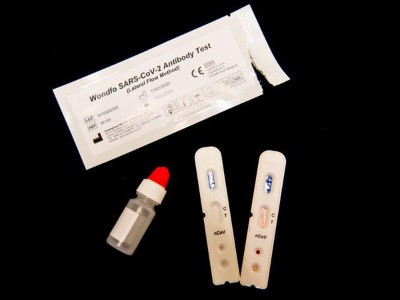 Latest news on the coronavirus outbreak
This sudden pandemic has pushed us all to some level of anxiety, tension or depression. But I'm trying to see it as a chance to take a step back and spend more time thinking about strategies for answering scientific questions. Thanks to the timely work of our institute and my mentors (Mary Elizabeth Patti at Harvard, and Haipeng Xiao at Sun Yat-sen University in Guangzhou), each member of my group has been assigned a fresh task to work on away from the lab, such as analysing a specific data set, reviewing literature, writing a grant proposal or doing in-depth reading on a topic of interest. Mine was analysing a set of sequencing data and putting the result into a manuscript. Weekly group and person-to-person meetings have continued virtually, using the conferencing tools Zoom and GoToMeeting. So, although benchwork has stopped, much of our core research is continuing. Our medical school has also started an online course that I can attend.
Tips for balance
Here are three things I'm trying to do to stay productive despite the COVID-19 pandemic.
Limit the time I spend worrying. Constantly keeping an eye on developing news and exchanging gossip on WhatsApp or through e-mail was making me anxious. Researchers, along with everyone else, should stay calm and wait for the pandemic to pass — and trust in the work that our colleagues are doing to understand and develop vaccines against the coronavirus. I mute notifications on my phone when working, and try to get my coronavirus news from a single source: normally the committee responsible for organizing the medical school's policy and response.
Stay prepared for working outside the lab. Our lab has been careful in backing up files and saving them on a cloud drive so that all members of our team have remote access. We've agreed on and installed software for working at home, such as Zoom and the statistical analysis tool GraphPad. And we've accepted that productivity will be affected by the pandemic, and have all agreed to read more and work less — we'll be trawling through PhD theses, textbooks and online academic courses to broaden our background knowledge.
Stay separated. Living with a school-age child comes with opportunities and challenges. First, my daughter keeps me grounded: it's easy to remember why I am here and what I'm working for. This is a driving force for productivity. Together, my daughter and I have made a schedule for reading, writing, drawing, breaks and homework. When she's attending virtual class at school, I can work at a separate desk and focus for a few hours. This routine keeps me and my family in a calm place, one where we're able to relax and work without putting too much stress on each other.
Getting as much work done as possible is neither my priority nor my goal during this coronavirus crisis, but finding a way to build a routine and stay productive has been positive for my mental health and for my family. I hope it also helps you.
doi: https://doi.org/10.1038/d41586-020-00986-6
This is an article from the Nature Careers Community, a place for Nature readers to share their professional experiences and advice. Guest posts are encouraged.