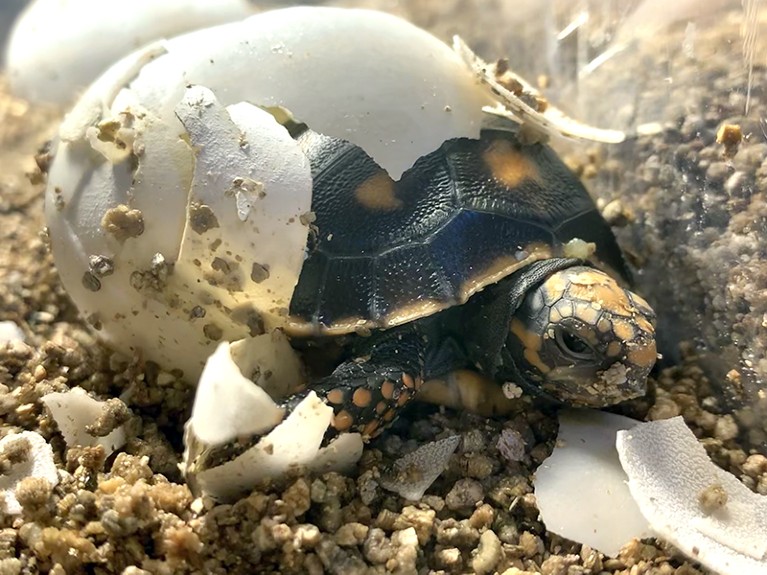 The eggs were close to hatching, but Vivian Páez wasn't sure they would survive. She and her husband Brian Bock, both herpetologists, were incubating nearly 100 temperature-sensitive turtle eggs in their lab at the University of Antioquia in Medellín, Colombia. Bock studies the critically endangered Magdalena river turtle (Podocnemis lewyana), and Páez studies the red-footed tortoise (Chelonoidis carbonarius), which is considered vulnerable. By 17 March, they realized that a lockdown due to COVID-19 was imminent.
The next day, as the university shut down all of its research and teaching activities, Bock and Páez moved all of the eggs into their garage. It was a nerve-wracking operation, says Páez: the movement, the noise and the changes in temperature could all have affected the eggs' health. The couple placed the eggs in plastic containers on Bock's workbench, covered them with a tarpaulin and held their breath.
Researchers everywhere are facing difficult choices over what to do with research organisms amid lockdowns, university closures and shelter-in-place orders. Some scientists are able to care for animals in their usual facilities, with animal-care workers taking extra precautions for social distancing. Others, like Bock and Páez, have taken animals home or re-released wild-caught specimens. And, sadly, many creatures have been, or will be, killed, particularly small animals such as mice.
Life and death decisions
The choices are particularly stressful for scientists whose work directly affects human patients. Maria Eugênia Duarte, chief of research at the National Institute of Traumatology and Orthopedics in Rio de Janeiro, Brazil, oversees studies on rare and malignant sarcomas, mostly in children. Her team cares for roughly 100 immunocompromized mice, which have been implanted with patient tumours to study how these grow and what drugs might work best on them.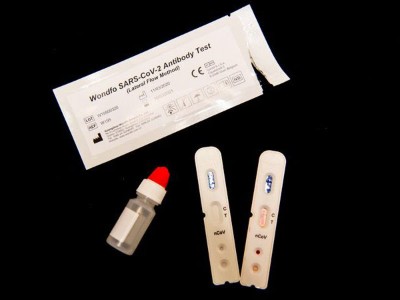 Latest news on the coronavirus outbreak
With Rio on lockdown, only one researcher can go into the animal facility per day. Duarte herself can't, because she's over 60. Her lab members take turns spending 12 hours in the lab feeding the mice, cleaning and sterilizing cages, and checking on the animals' health. But if any equipment breaks, such as the machine used to sterilize the cages, no one will be able to fix it. "We don't know how long this is going to be possible," Duarte says. "Maybe we will need to prioritize and sacrifice [some of] the animals."
Many labs have already taken this difficult decision. One researcher at Oregon Health & Science University in Portland has had to euthanize more than two-thirds of her mice. Elsewhere in the United States, a researcher at Carnegie Mellon University reports culling 600 mice; two scientists at Harvard say they have had to kill half of their research mice; and a team at the Memorial Sloan Kettering Cancer Center has been asked to designate no more than 60% of its animals as essential.
The Jackson Laboratory, a nonprofit biomedical research institute based in Bar Harbor, Maine, that sells millions of research mice per year and creates custom mouse strains, has noticed a several-fold increase in requests to freeze mouse sperm or embryos so that specific lines can be rebuilt later, says Rob Taft, a senior programme manager at Jackson. Last week, the institute sent trucks to cities including New York, Seattle, Boston, San Francisco, Houston and Chicago to collect mice for cryopreservation; more pickups are planned for other cities.
But in some cases, particularly those involving wild-caught research organisms, there are few options when it comes to maintaining or preserving a research programme. Solomon David, a fish biologist at Nicholls State University in Thibodaux, Louisiana, decided last week to re-release 48 wild spotted gar (Lepisosteus oculatus) that he and his co-workers had collected two weeks earlier. David had planned to collect embryos from the fish and ship them to collaborators, but, instead, his colleagues loaded the animals into two large coolers, hauled them to the dock, and scooped them back into the bayou.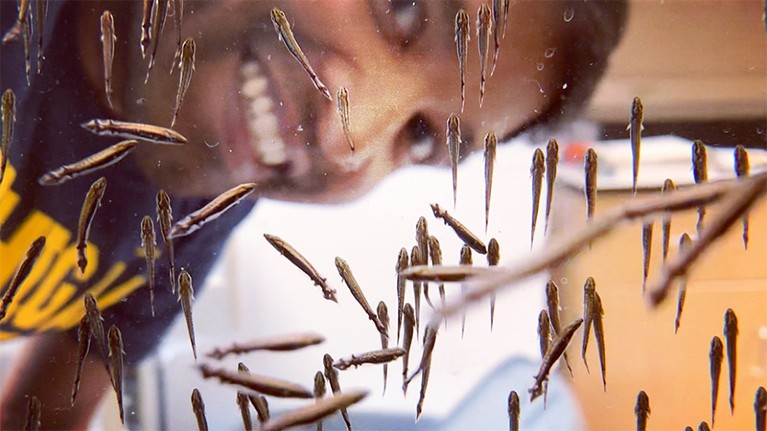 Not all lab animals are affected by the pandemic. At the University of Milan in Italy, not much has changed as far as animal care goes, says Giuliano Grignaschi, the university's animal-welfare manager. Grignaschi oversees labs working with about 10,000 mice and 2,000 zebrafish, as well as rabbits and Xenopus frogs. He says the university has not had to euthanize any animals, and that staff caring for the animals were already observing practices consistent with social distancing.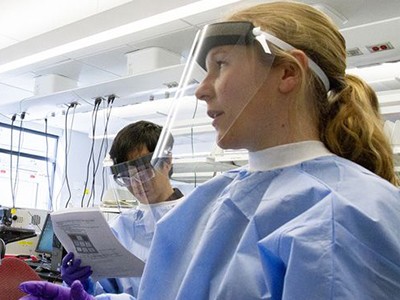 Tens of thousands of scientists are redeploying to fight coronavirus
Grignaschi adds that the University of Milan wants researchers to be able to resume their work as soon as possible after the pandemic closures are over. The science, he says, is too important to pause for long. "There are so many patients with other kinds of problems that are still waiting for the cure."
Likewise, the University of Washington in Seattle has not changed the care its animals receive, say Sally Thompson-Iritani, director of the primate-research centre, and Thea Brabb, the chair of comparative medicine, although they have staggered staff members' breaks and lunches. The state of Washington is under stay-at-home orders, but "all of our animal care staff and our research support staff — they are essential personnel", Thompson-Iritani says. Researchers at the university are currently performing several animal studies aimed at developing potential COVID-19 treatments.
Give shelter, in place
And many, including Bock and Páez, are taking their animals home with them, making shelter-in-place orders a little more interesting. Maria Cramer, an entomology PhD student at the University of Maryland in College Park and her partner are sharing their two-bedroom basement apartment with her two most important and most genetically diverse colonies of ladybirds. She brought them home in large food containers and put them on the windowsill. "Our refrigerator is full of organic bee pollen" to feed them, she says.
As for Páez and Bock's turtles, about 15 eggs have hatched so far. The hatched tortoises, about 6 centimetres long, share a bedroom with Páez and Bock's 19-year-old daughter, who is home from college. The river turtles occupy two fish aquariums in the family's screened-in porch. The researchers intend to raise the animals until travel restrictions are lifted, which could take months, and they can return them to their wild habitats. "At least we don't work with jaguars or crocodiles," Páez says.