Coronavirus lockdown: What I learnt when I shut my cancer lab in 48 hours
I'll never forget the e-mail I got at 12.49 p.m. on 9 March, telling me I had 48 hours to shut down my molecular oncology lab. I have a team of 24, including postdocs, PhD students, technicians, computational engineers and undergraduates. We study how colon cancer spreads and responds to therapy, using genomics and immunological approaches in vitro and in mouse models. The lab is part of a comprehensive cancer centre in northern Italy, which is experiencing a severe outbreak of coronavirus. The instructions from the institute's scientific director were clear.
Latest news on the coronavirus
There were two reasons for shutting down. First, we needed to limit personal contact between lab members. Second, and most importantly, we had to reduce the number of people coming and going. Every day, researchers walk in through the same doors as patients with compromised immune systems, who are at increased risk if of developing severe illness if infected with the coronavirus. Our lab studies tumour cells; we are involved in multiple clinical trials and we receive samples of the participants' tissue and blood every week.
In mid-February, we banned lab meetings and cancelled our weekly internal seminars. Still, the shutdown was a shock. Some lab members had tears in their eyes when I told them about the closure. They asked: "Boss, are you serious? Are we shutting down for real?" Most of us spend long hours in the lab; it becomes an extended family. PhD thesis studies are now on hold. Postdocs have had to put off the experiments they need to complete their next paper. We had to stop the super-cool project that I thought was so promising, targeting metastases in people with colon cancer.
Urgent action
With no time to dither, we made a list of priorities. The most important thing was to freeze organoids grown from the cells of specific patients, which we use to assess how different therapies would work — these are unstable, fragile and, most importantly, unique, just like the tumours from which they originated. Will they grow again? We hope so, but can't be sure. Next, we made sure that animal experiments would be completed properly and, whenever possible, rushed to complete ongoing cell-based drug screens and biochemical studies. The response was remarkable: everyone in the lab worked non-stop, helping out until late.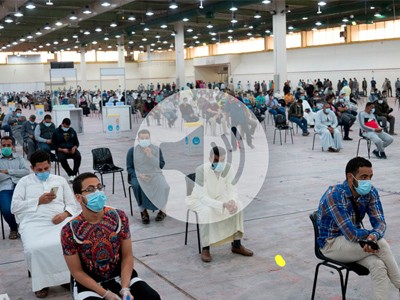 Podcast Extra: Coronavirus - science in the pandemic
The 48 hours went by very fast. Once the lab was empty, it was with a heavy heart that I walked down the corridors for a last look at the tissue-culture hoods. Before leaving, I tweeted what was happening to alert other scientists that this was real. Then I realized how privileged I was to be able to go home, while all the medical staff were going to be working endlessly.
These events have made me think. An RNA virus with a genome of 30,000 base pairs has effectively separated the continents and delivered a major blow to our economies. No wonder it is so difficult to decipher cancer, a disease of the human genome, which has 100,000 times as many base pairs, at approximately 3 billion.
Stay connected
Cancer research cannot be performed without specialized instruments, safety equipment, microscopes, incubators and so on. Right now, only one person can enter the lab each day, mainly to check on incubators and the remaining mice, so research is essentially suspended.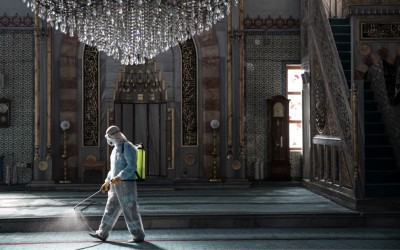 The coronavirus pandemic in five powerful charts
Still, there's a lot we can do from home. Freed from the hamster wheel of wet-lab work, we are using the time to write, revise projects, brainstorm and crunch our genomic data. This week, we had our first virtual lab meeting. It was vibrant, everyone connected. We are all in forced quarantine here in Italy, and I realized how my team needed to be in touch to stay creative. Many of the postdocs and PhD students are from different parts of Italy and some are from other European countries or the United States; many live alone.
So we opened an online chat room, which has become popular. Anyone in the lab can pop in and discuss data whenever they want, or just say hello and have a chat. Some are using it to discuss papers they just read, others to ask advice on future experiments. A few days after the lab shut down, the reviews of a paper we submitted to a top journal came back; we are using the chat to discuss how to address the comments, but the actual reply will be on hold because it needs us to do wet experiments.
We are even planning a virtual coffee break and a Friday evening virtual aperitivo, or cocktail hour. We are in Italy, after all.
So the fight against cancer continues in lockdown. Nobody really knows when we will be able to go back to the lab. To my fellow scientists across the world: be prepared, start prioritizing your experiments and keep in touch. Discovery needs kit, yes, but it truly gets done when minds meet.
doi: https://doi.org/10.1038/d41586-020-00826-7