Hello Nature readers, would you like to get this Briefing in your inbox free every day? Sign up here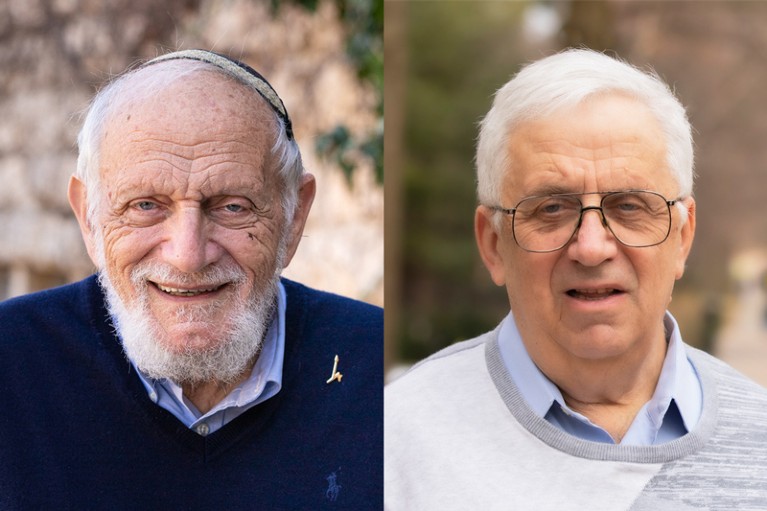 Two mathematicians who used randomness to cast new light on the certainties of mathematics will share the 2020 Abel Prize — one of the field's most prestigious awards. Hillel Furstenberg and Gregory Margulis won "for pioneering the use of methods from probability and dynamics in group theory, number theory and combinatorics", the Norwegian Academy of Science and Letters announced today. Each of them bridged gaps between diverse areas of maths, solving problems that had seemed beyond reach.
Researchers have found "a dream reaction" that should make it easier and cheaper to insert 'magic methyl' groups into many drugs. The magic methyl effect drastically increases the potency of bioactive molecules by replacing single hydrogen atoms with methyl groups. The resulting reshaped molecule interacts more easily with its biological targets. "This paper is just stunning," says organic chemist Tim Cernak. "This is the wish [of] every drug hunter."
15
The number of sign-language names for the coronavirus — Brazil alone uses at least three. In a letter to Nature, researchers call on the World Health Organization to create an international signing convention for the virus and the disease it causes.
Features & opinion
Is our Universe geometrically flat — as it appears to us humble humans at first glance when we gaze into the night sky — or are we mere ants crawling over a spherical or hyperbolic shape? An infographic-packed feature walks us through the fantastic possibilities.
Crowdfunding is gaining momentum as a way to finance scientific research, particularly among early-career researchers and in fields where grants are sparse. Three scientists who have successfully crowdfunded their own research share some lessons. The researchers raised funds in just 30 days on the largest dedicated crowdfunding platform for scientific research, Experiment.com.