The Olympic sport that influences my lab leadership style
I was a teenager in New Zealand when I started rowing after I watched it on television during the Los Angeles Olympics in 1984. I was in awe of how the team members pulled together and could step it up when needed, despite being physically tired. I loved seeing their elation when things went well, and admired their trust and respect for each other. In secondary school, I joined a rowing club with my twin sister and two friends, and started rowing.
I'm a late starter in science. I dropped out before finishing secondary school, and it was a night-school course that inspired me to later study human nutrition and physiology at the University of Otago in Dunedin, New Zealand, where I also completed my PhD programme and where I had my first experience of being a coxswain at an elite level.
A rower has to follow a very technical procedure as part of the team. A coxswain's role is to steer the boat, and to coordinate, communicate and encourage the rowers. As a coxswain, you are the eyes of the boat, the big-picture person. You have to help individuals and encourage the whole team. You can change the outcome of the race. You need to earn the team's respect, and also respect the power that you have. The small changes you make (helping someone to alter part of their technique to affect balance and speed and make all eight people more synchronized, for example) and the way in which you say things, can have a big impact.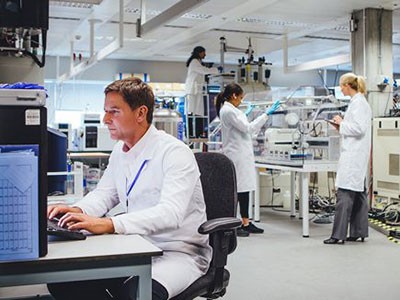 Collection: Life in the lab
Rowing is a much more technical sport than people realize. Boats wobble when you are trying to get eight people of mixed ability and experience to do the same thing at the same time. You have good outings, and not-so-good ones — but you can still learn from those.
There are clear parallels with research. Rowing influences my leadership style in the laboratory in five key areas: communication, resilience, perseverance, productivity and having fun.
Organs fail, people don't
One rowing coach gave me advice that really resonated: if you focus on the process, then the outcomes will take care of themselves. I applied this when I decided to go to university after dropping out of school and getting a job. I knew I had to get there. I just had to work out how to make it happen.
Once, my crew lost a UK Match Race (a two-boat race) final at Henley Royal Regatta by a couple of inches. My coach told me not to dwell on it, saying we spend too much time on our disappointments and don't celebrate successes enough. I actually dislike the term failure. In my mind, organs fail, often terminally — not people.
One lab rule that I apply to myself and others is that you have 24 hours to feel sorry for yourself when you face a disappointment, and then you pick yourself up and get going. Try to learn from disappointments, challenges and successes.
Getting the basics right
In rowing, we want to win a race; in science, we want to get a grant, or publish our work. To win a race, you have to make sure your boat is the fastest. To get published, you need to focus on the steps to getting the paper right.
If everybody in my metabolic-research group at the University of Oxford, UK, knows the basics, we can help each other out should an unexpected life event happen to one of us. And all the lab members can do the heavy lifting when it is required.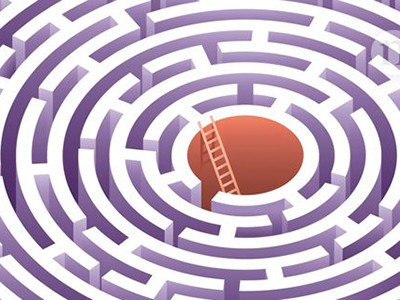 How failure benefits science
I learnt the basics of tissue culture, for example, to provide cover for a colleague who needed to take leave. Our group developed a plan for putting samples on mass spectrometers and clinical chemistry analysers. We identified who would collate the data and send them to our colleague so they wouldn't fall behind on their thesis.
Show respect
Elite athletes are usually very focused and ambitious. They can also be highly strung. You learn to adapt to how you interact with these challenging personalities and get the best out of them and the rest of the team.
The eight individuals in a boat don't have to like each other or be friends, but they do have to respect and trust each other.
The same applies in a lab. You get different personalities. Rowing has taught me how to deal with strong, differing personalities to create a productive team and a supportive environment.
Great expectations
Rowing has also helped me to understand the importance of having very direct conversations, and to not blame anyone for a particular outcome. This applies in the lab, too. We are a team.
I won't employ anyone without them first meeting the group to discuss what it's like working in it (and with me). They have a conversation with me about the lab, and my leadership approach.
I set expectations for my group, and my group has expectations of me. I promise them an open-door policy and regular conversations about how their work is going. I promise them I will get excited about their data. And I promise I will tell them if I think there's a potential problem.
I often give talks about my leadership style and how I've tried to build a supportive and productive research environment and happy team (we try to have lots of laughs).
Some people say that rowing is a sport, and any sport can teach you how to lead and adapt. But rowing is different. It has eight individuals who all row in a slightly different way and bring a specific set of skills and personality to the boat, to fill a specific position. Each seat has its own responsibility, but you're asking all the rowers to do exactly the same movement in synchronicity! With the right leader and the right team — just like in the lab — you can bring out the best in people, and that's phenomenal.
doi: https://doi.org/10.1038/d41586-020-00806-x
This is an article from the Nature Careers Community, a place for Nature readers to share their professional experiences and advice. Guest posts are encouraged.