Hello Nature readers, would you like to get this Briefing in your inbox free every day? Sign up here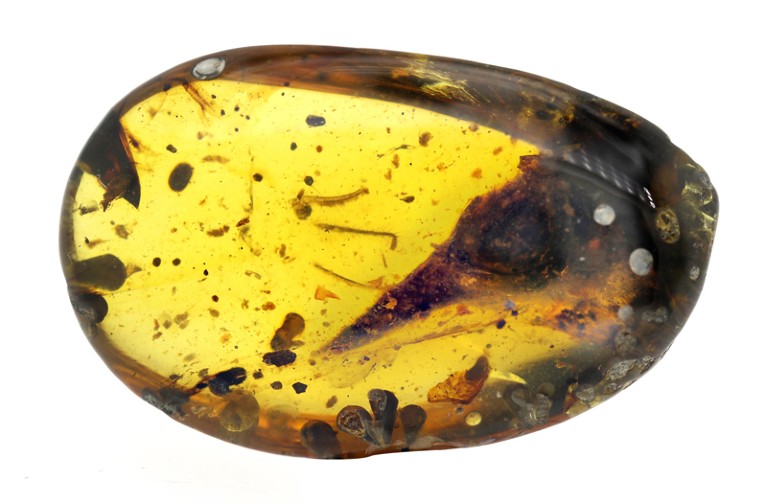 This bird-like skull, exquisitely preserved in amber for almost 100 million years, belonged to probably the smallest dinosaur ever discovered. The skull is less than 2 centimetres long — suggesting that the creature was the size of a bee hummingbird (Mellisuga helenae), the smallest living bird. "It reveals to us a whole new lineage of birds," says palaeontologist Jingmai O'Connor.
Features & opinion
After decades of slow progress, researchers are testing better treatments for kidney failure — which kills more people than HIV or tuberculosis. They hope to supplement dialysis machines, which still use much the same technology as they did 50 years ago, with artificial kidneys and miniaturized dialysis that could save millions of lives.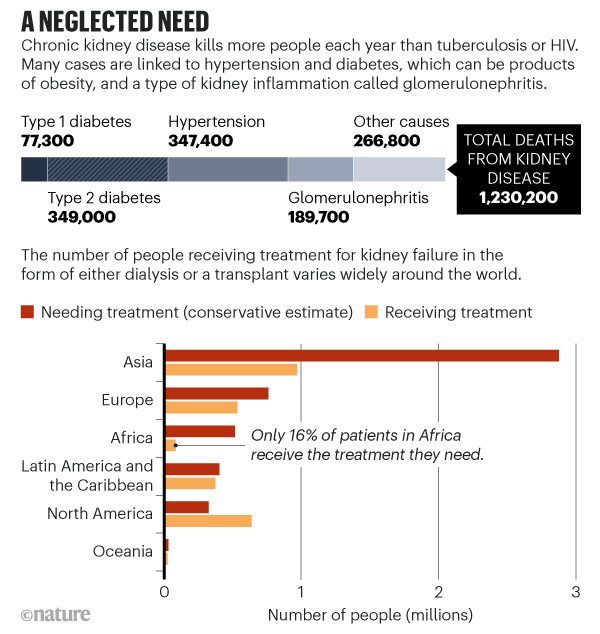 For three years, part of DARPA has funded two teams for each project: one for research and one to replicate it. The investment is paying off, write three participating researchers. They report back on a herculean effort — and an expensive one — that will bring benefits beyond reproducing any individual project.
Biomedical scientist Darren Saunders is a Eureka prize-winning cancer researcher with his own lab — whose funding has just run out. With ever more scientists in the workforce competing for grants, and science becoming ever more complex and expensive, Saunders is not alone. "There are a lot of scientists in my predicament, or worse, at the moment. It's our big, dirty secret," says Saunders. "But we do need to talk about it."
The Sydney Morning Herald | 3 min read
As a university student in Nigeria, theoretical physicist Omololu Akin-Ojo learned to write computer code by hand, without the benefit of a computer to run it on. The experience influenced his decision to focus the East African Institute for Fundamental Research (EAIFR) in Rwanda on research in his own discipline. "Theoretical physics is the cheapest advanced research that you can do because you don't need equipment to get started," says Akin-Ojo. "You just need paper, a pencil, a brain and maybe a little computer hardware."