Make scientific meetings a welcoming place for patient partners
In 2019, the Patient-Centred Outcomes Research Institute was established in Washington DC to better involve patients in evaluating research proposals and speaking at scientific meetings. Within the past decade, institutes in Australia, the United Kingdom, the Netherlands and elsewhere have been founded with the aim of engaging with patients.
Nature spoke to three experienced patient advocates, and sought their advice in building meaningful patient partnerships at scientific conferences.
Align expectations
Dawn Richards, Five02 Labs, Toronto, Canada; Canadian Arthritis Patient Alliance
I received my PhD in analytical chemistry from the University of Alberta in Edmonton, Canada, in 2000. I then continued working in various aspects of science in and out of academia, including research, project management and business development, for more than ten years. In 2006, I was diagnosed with rheumatoid arthritis — and in 2017, I decided to combine my passion for science with my desire to make the most out of my diagnosis by starting Five02 Labs. My firm provides consulting services, such as project management and patient-engagement support, for organizations that want to involve patients in their work.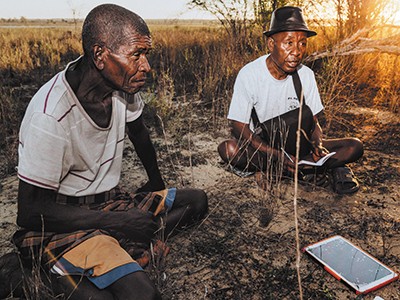 Nature special: Co-production of research
In my experience, the worst thing that can happen to one of these patient partners is to be included as a 'token' speaker whom nobody listens to. Conference organizers need to know why they are including patient partners in meetings, and how they plan to do so. Likewise, patients should feel that there are compelling plans in place before agreeing to participate.
As a researcher by training, I have had few problems understanding deep scientific discussions and voicing my opinions during medical conferences. However, I am aware of instances in which researchers have taken the opinions of patients much less seriously than those from their scientific peers. That is why it is important for conference organizers to explicitly support patients and create an environment that welcomes their perspectives.
I strongly feel that conference organizers and researchers should financially compensate patient speakers and collaborators for their time. This is a contentious topic: historically, such patient involvement has been voluntary, which could be why there is an assumption that patients do not have to be compensated.
But patient partners have valuable perspectives and skills that can improve the quality of research, and we should be paid for that. To me, that seems like fair recognition of our time and effort. Aside from direct compensation, meeting organizers should, of course, reimburse all conference-related expenses, such as travel and accommodation. Further remuneration can take various forms, such as cash, vouchers, gift cards or even credits for training workshops.
By providing payment, conference organizers can benefit from having patient partners from more diverse backgrounds by including individuals who otherwise wouldn't be able to join because of financial limitations or the burden of abandoning family responsibilities.
Be respectful
Billie Jo, Patients of Eastern Ontario Pain Lifestyle Education Centre, Ottawa
I suffer from chronic pain, and have been supporting academic work as a patient partner for the past six years. I do so by attending conferences and sharing my views on health-care practices and policies. I also serve as an advisory member of various committees on pain research in Canada.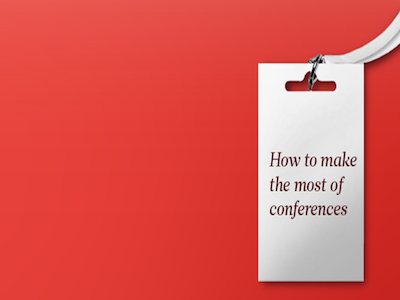 Collection: Conferences
A great challenge I have faced as a patient partner is balancing my physical needs and emotions during conferences. Researchers like to start early, cram many meetings in a day and set a pace that is difficult for some patients to keep up with. I strongly advise conference organizers to discuss schedules with patient partners in advance, and to try to accommodate any potential physical fragilities or disabilities.
There are other difficulties, too. Telling my story is very hard, and recounting it repeatedly brings up emotions associated with loss, disappointment and resentment. It is extremely challenging to not show any weakness and remain professional.
I have been to several conferences at which organizers started the programme with stories directly from patients in attendance. Such an arrangement is very difficult because patient partners have to wake up ridiculously early to feel coherent and ready to tell what is probably a very emotional story to a room of people they don't know. Conference organizers can support patient partners by having them share their stories after participants get to know each other well (usually later into the meetings) and feel safer.
Despite the potentially emotionally taxing experience, I highly value participating in scientific meetings to enlighten researchers on the importance of their work. I love watching the reactions of my audience when I speak of my experience.
Learn from available resources
Tamás Bereczky, European Patients' Academy on Therapeutic Innovation (EUPATI), Brussels
I became a patient partner after I was diagnosed with AIDS in 2004. My experience led me to start and complete a PhD programme between 2011 and 2019: my focus was patient advocacy. I am currently working at EUPATI, an organization that aims to make research accessible to patients. I develop materials to promote awareness of patient partnerships through conferences and social media.
I have attended conferences at which patient partners did not get to fully participate in meeting activities; they were not allowed to attend presentations by companies, and were even barred from companies' exhibition booths. This was because organizers were worried that interactions between patient partners and company representatives might breach a law in Europe that forbids pharmaceutical companies from directly advertising to consumers. This is challenging for patient partners: it limits where they can share their opinions, and could create an impression that patient participation is not viewed as useful for research.
In my opinion, conference organizers should familiarize themselves with the literature on patient partnerships. This would benefit them in many ways, such as helping them to understand that the law does not entirely forbid interactions between patient partners and companies — but in only some contexts in which exposure to a company occurs without patient consent, such as through a television commercial for the purpose of drug promotion. There are good resources available, including those from the European Medicines Agency, which provides guidelines for properly integrating patients in projects with researchers and companies.
doi: https://doi.org/10.1038/d41586-020-00727-9