Hello Nature readers, would you like to get this Briefing in your inbox free every day? Sign up here
News
Weathered, algae-encrusted plastic has a food-like odour that is attractive to sea turtles. Researchers wafted the scent over the tank of 15 captive-reared loggerhead sea turtles. The turtles responded with the same intensity as they did to the smell of fish and shrimp. "This 'olfactory trap' might help explain why sea turtles ingest and become entangled in plastic so frequently," says biologist Joseph Pfaller.
Reference: Current Biology paper
Features & opinion
A particularly exhausting week in which family life and his own health fell by the wayside in favour of work deadlines prompted neuroscientist Hilal Lashuel to ponder the toll of overwork in academia. University leaders at all levels should pause and think about the costs of continuing business as usual, he argues.
The cold, fresh water of Lake Huron preserves in eerily pristine condition many of the ships that fell victim to its 'Shipwreck Alley'. An autonomous boat called BEN is aiming to map the mysteries that lie beneath the waves, and prove its worth in the quest to fill in the huge holes in our knowledge of the ocean floor.
On 1 March 2030, a physicist will be one pizza (and one beer) richer. Physicists Jonathan Dowling and John Preskill have set up a playful bet about whether someone will invent a topological quantum computer. The theory is that such a computer will function through the merry dance of clusters of electrons, known as non-Abelian anyons, swapping locations inside a material. "I would be really happy if I lost," says Dowling. "That would mean somebody made a topological quantum computer."
Image of the week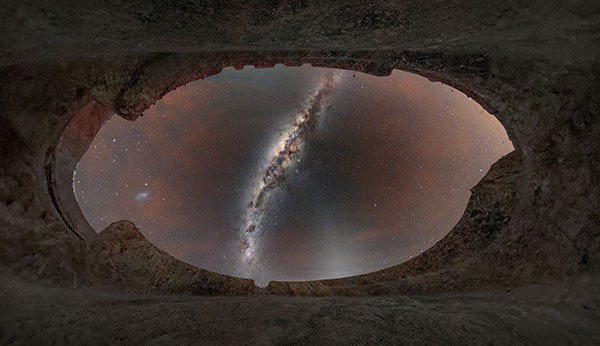 The night sky above the planned Extremely Large Telescope (pictured) will be only "moderately affected" by the numerous satellites being launched as part of communication 'megaconstallations'. A European Southern Observatory study suggests strategies to mitigate the problem, such as closing the telescope shutter at the precise moment when a satellite crosses the field of view. The study assumes 26,000 constellation satellites in total will be orbiting the Earth, but this number could be higher. (ESO press release)
Read more: SpaceX launch highlights threat to astronomy from 'megaconstellations'
Reference: Astronomy and Astrophysics paper (ESO/M. Zamani)