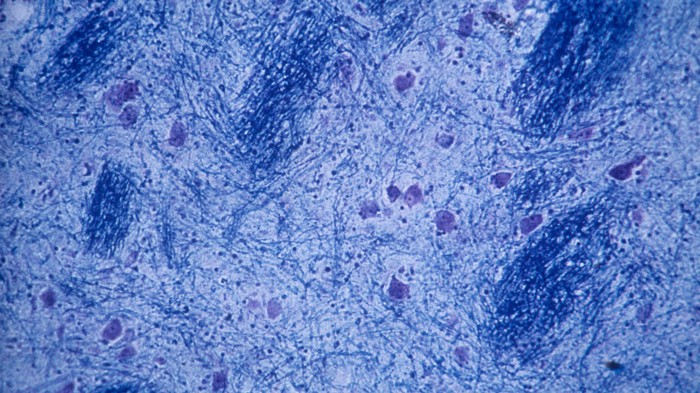 Neuroscience
A neural highway to human motor control
When you stop a physical movement that you have already started, you deploy an ultrafast neural circuit between a specific part of your cerebral cortex and a deeper brain structure.
Philip Starr and Witney Chen at the University of California, San Francisco, and their colleagues identified and characterized the circuit by analysing brain activity in 21 people with Parkinson's disease who were undergoing surgery to implant deep stimulation electrodes in their subthalamic nucleus (STN), a brain area central to movement control.
While the study participants carried out a simple computer-based task, the scientists recorded electrical activity in the cortex with an array of electrodes on its surface, and in the STN with deep penetrating electrodes. The participants pressed buttons according to instructions on the computer screen, but stopped moving their hands when a halt signal flashed up.
The scientists identified a fast circuit between part of the prefrontal cortex and the STN in which activity was highly correlated with stopping the action. They say that modulating this circuit could help to treat some disorders of inhibitory control, including movement disorders, as well as impulsivity.