The first time I ever introduced myself as a scientist was last April, at the European Geosciences Union General Assembly in Vienna, one of the biggest conferences for Earth-system sciences. I have been working in atmospheric and climate research for more than eight years and I am doing my third postdoc, at the University of Edinburgh, UK. In the past I described myself as a postdoctoral fellow or a research associate, never as a scientist.
The main reason was because in India, my home country, the word 'scientist' is often a part of a job title. There are various levels of this designation, from scientist to chief scientist. I felt that using this title to describe myself might mislead people. The second reason was fear. 'Scientist' carries a lot of weight: people expect a certain degree of intellect and I didn't feel as if I had that. Calling myself a postdoc or a research associate felt like a safer choice.
I can't pinpoint when or how I started to feel confident in describing myself as a scientist, but I can sum up my research career so far in three stages.
Research assistant
I graduated with a master's degree in physics from the Indian Institute of Technology Guwahati in 2011, and started my research career as a project assistant working on satellite-data analysis of the upper atmosphere. I gathered copious amounts of atmospheric data, processed them and produced graphs that my supervisors asked for, so they could answer their research questions. I was happy and proud of my work, but oblivious to the literature and the scientific questions that needed to be answered. I focused on developing my technical skills and spent most of my time doing data analysis. After about six months, my boss asked me to write the first draft of my debut research paper.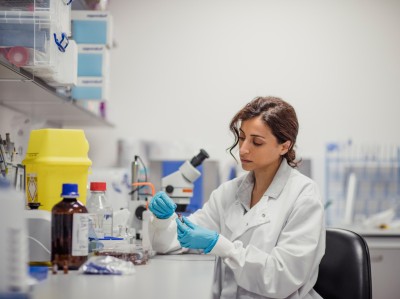 Collection: Careers toolkit
When I finished the first draft, it had a poorly written introduction, vague objectives, open arguments and no concrete conclusion. The only parts that made sense to me were the data and methods. I realized that just doing the analysis was not enough. I didn't have a holistic view. I was trying to find the answers when I didn't know the question in the first place.
My inability to interpret my own results pushed me to read more. I picked one review paper on my topic and every day I would google a few keywords from it. This meant I didn't confine myself to my own research, but also read lots of connected literature. All that reading gave me a much broader overview that I desperately needed.
Research fellow
As I read more, my interest grew stronger. I began to question my results on how air moisture varies over time in the upper atmosphere, asking why the moisture distributions looked a certain way. I tried to put my results into context with previously published literature and, slowly, they began to make sense.
I decided to explore more and try new things with my data. I wasn't scared of investing time in problems that might not lead to any result. I started to have my own ideas and eventually began making graphs and doing analyses that my supervisor hadn't asked for. Two years later, I registered for a PhD at the National Physical Laboratory, New Delhi.
Research scientist
For a long time, I thought a good scientist was someone who knows everything about their own subject, but during my journey from a project assistant to a scientist, I realized that I was wrong: scientists have to rely on each other. It's okay to seek help when you need it, and there's nothing you should feel shy about. A good scientist doesn't know everything, but has the passion to pursue new things. For me, it is also about having an imagination. In 2015, when I submitted my PhD thesis (I graduated in 2016), I knew that I had skills necessary for critical thinking and analysis, but I still lacked imagination and the confidence to tackle a research problem and reach a conclusion. This vision and confidence comes with the experience you accumulate by reading and trying new things.
I have worked persistently for years, thinking that one day I would have enough confidence to call myself a scientist. What I failed to understand was that the word itself was not going to bestow me with any skills that I didn't have already. It took me too long to realize that no matter what our scientific job title or career stage is, we all essentially do the same work: research. It's reassuring when others recognize you as a scientist, but I've learnt not to get too caught up with it. When you are confident enough, you should not be afraid to call yourself a scientist.