We are a couple who, in the course of five years, has moved countries and jobs various times and found a way to battle and balance the stress and pressure that academia and science generate on moving.
Marc Mallet: In early 2016, during the final year of my PhD programme studying atmospheric aerosols and clouds, I realized that academia was not for me. Writing papers? Dealing with reviewers? The prospect of having to constantly think up new research ideas over the next several decades? All of that sounded impossible. Nikita was a primary-school teacher, and she was far more content.
Less than a week after I had this realization, my PhD supervisor at Queensland University of Technology in Brisbane, Australia, told me that one of his former collaborators, who was based in Lyon, France, was looking for a postdoc to operate a mass spectrometer for a field campaign in Namibia. Having operated the same instrument (and managing to break it only once) a few years earlier, I knew I could do it. One Skype chat later, and it looked like my firm decision to leave academia wasn't actually so firm.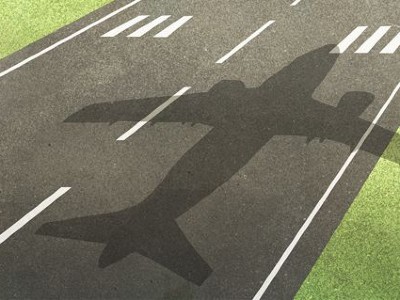 Collection: How to move lab
That's not to say it was an easy decision. Lyon was a long way away from Australia, where both my partner and I grew up and where our family lived. All our friends were saving money and buying houses, and I had no savings or financial stability after seven years of my studies. But I thought an overseas move with postdoc experience might help me to land a good position back home.
Nikita Williams: For me, 2016 was a good year: I was fulfilled by teaching a class of 10-year-olds, and had completed my master's degree in international relations — which I had struggled to juggle with the demands of a full-time workload. Despite the stress Marc was experiencing in the final year of his PhD programme, we had a comfortable life. Our family members were nearby. We had a great circle of close friends. We had a dog. I was feeling settled.
We often talked about the future. Marc and I discussed his potential career moves outside academia. I listened patiently, but was beginning to get uneasy about what our future held. Then he found the postdoc opportunity in Lyon. We discussed it in depth. This was a good opportunity for him, and it seemed silly to turn it down. Although it was daunting for me — we were leaving a lot behind — we decided to move to France.
Experience comes from hard lessons
MM: Later that year, I moved to France, and Nikita followed me once her teaching contract in Australia had finished. Being non-European and having an extremely poor grasp of the French language, there were challenges in making the move. We made friends through my work. She found a position as a teacher, but soon left that for an online job with a tourism company. After a year, it was clear that she would be happier back home in Australia, where she felt satisfied with her teaching position and closer to family. I wasn't ready to move back — but she decided to go. I moved from Lyon to Paris to continue my research for another year or so at the Interuniversity Laboratory of Atmospheric Systems. In the meantime, I searched for a job in Australia.
In 2018, I unsuccessfully applied for several non-academic jobs in Australia, but as the year went on, I was finally starting to hit my stride as a research scientist. I taught myself how to properly code. I started to enjoy reading journal articles. I was coming up with research ideas of my own. And I was starting to realize that academic research was for me.
NW: Although I quickly secured a teaching job in France, it was more challenging than I'd expected. My daily commute had quadrupled in time, my wage had halved, my workload was heavier and I felt undervalued. We spent countless hours battling with the French bureaucracy for a visa and other paperwork. I eventually left my teaching job to start work online as a freelance writer for a tourism company based in Brisbane. It meant a lower income for us both, but it made my new life much more bearable.
Things weren't all that terrible in France. We had great friends, and we were both able to connect with the Czech side of my family more frequently. We got to explore different cities, cultures and countries. We took some French-language classes so we could get by a bit more easily. Despite this, I felt isolated, and knew I'd be happier if I returned to Australia to teach again and to be closer to my family and friends. We were confident that our relationship could stand the distance for a limited time.
I moved back to Brisbane in July 2017, and in January 2018 I was able to resume my work at the school I had taught at before we left. Marc was enjoying his work more, and didn't seem excited about any of the jobs he had applied for back home. We didn't know when he would be back. It was definitely a difficult time, but the support of my family and friends carried me through it.
MW: At the end of 2018, after nearly two years living abroad, I received an e-mail with a job posting for an 'aerosol scientist' at a government agency in Melbourne, Australia. It's not often that your direct experience in research fits the criteria for a job posting outside academia. I was enjoying my research in France and still had papers to write. The new job was a clear departure from academia and the field of atmospheric research that I had grown to love — but I applied because this was an opportunity to come back to Australia. I resigned from my postdoc seven months early and left for Melbourne, and Nikita came to join me. By May 2019, we were living and working together again. Things weren't so bad. She was happily teaching, but I was starting to miss academic research.
NW: When the aerosol-scientist job was advertised, I was relieved. It did mean a move to Melbourne, but this was much closer than France.
Once we were both in Melbourne, it quickly became clear Marc missed the independence and challenges an academic job offered.
MW: At the end of June 2019, a new job offer popped up in my e-mail inbox: a three-year postdoc studying clouds and aerosols over the Southern Ocean and Antarctica in Hobart, Australia. It was the job I'd been waiting for, and was a continuation of the career path I'd started to follow through my PhD programme and postdocs. I knew I'd have a chance if I applied. I sent the link to Nikita, and within minutes she told me, "You're applying." After an interview, and an uncomfortable conversation with my boss (he took my resignation graciously), we were moving again.
NW: When the postdoc job in Hobart was advertised, I knew he had to apply for it. Although it was inconvenient to have to move between states again so soon (and it meant living apart for another few months), I didn't have any doubt that this was the right decision.
There aren't always easy solutions
MM: My experiences moving back and forth have taught me a few things.
If you're on the fence about whether to keep pursuing academia, then there's a simple litmus test that might help you to make a decision. After you read a new journal article, do you get excited, and can't help but think about how you could do something further, better or different? If the answer is 'yes', it might be worth considering making the effort to stick with research.
I've been in my new postdoc role since October, and we have no idea where we'll be in three years' time. But I feel like our patience and hard work are finally paying off. I would absolutely recommend moving abroad for research; you're exposed to different cultures, networks, working environments and skills, and you learn to not take things like family, friends and your home for granted.
But if you're in a committed relationship, then the move needs to be about both of you. Find a place that you're both happy to move to. If options are limited but your partner is willing to move to the place where you find a job, then do everything you can to help them settle in as well. Push your employer to help your partner find work. Build social groups together. I could have done some of these things better, but we thankfully came out on the other side unscathed, and things are looking good. It was not easy. We both made compromises and, if anything, have learnt to deeply appreciate each other's sacrifices. There will certainly be challenges, struggles and uncertainty in the future. Hopefully, we can deal with them with a little more wisdom and patience.
NW: Although long-distance might be inevitable sometimes, the times when it was most manageable were when we knew when we would be together again. This isn't always possible, but when both partners are doing their best to work towards and communicate that common goal, you give yourself the best chance.
We did have it easier than other people in some regards. The moves were made smoother by the fact that teaching is a relatively flexible profession. We didn't have children or, thankfully, urgent family commitments at home. If I were to redo our move, or if I hadn't had the option to move back home, there are a few things I would do differently. I would not have let the fact that I was out of my comfort zone hold me back from doing things. I would have tried to join some international social groups or immerse myself more in the French culture and improve my French. I would have negotiated a better salary when I was employed as a teacher in Lyon. But still, when I look back over the past three years, I am proud of the things we've done and that we managed to survive the challenges we faced. Would I live overseas again? Possibly. Would I do the long-distance relationship again? No, once was enough. But these experiences developed my independence and resilience, and allowed me to fully realize the strength of our relationship.
doi: https://doi.org/10.1038/d41586-020-00612-5
This is an article from the Nature Careers Community, a place for Nature readers to share their professional experiences and advice. Guest posts are encouraged.