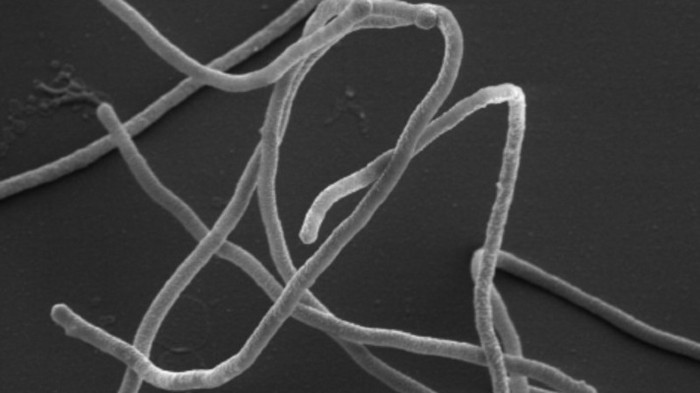 Molecular biology
Hardy microbes hint at primeval roots for a key animal protein
A vital structure found in the neurons of all animals might have originated in bacteria.
Cells' outer membranes contain specialized proteins called ion channels, which open to allow ions into or out of the cell. In neurons, the opening of calcium ion channels can cause an influx of charge that creates a nerve signal.
A team led by Katsumasa Irie at Nagoya University in Japan looked for bacterial versions of calcium ion channels and identified one in a hot spring bacterium called Meiothermus ruber. Mutation of a single amino acid caused the bacterial ion channel to lose its preference for calcium and deliver other charged molecules, such as sodium, into a cell as well.
The same amino acid is found in many calcium ion channels in eukaryotes, organisms — such as animals — whose cells contain complex structures. This suggests that the channels originated in a common ancestor of bacteria and animals, the researchers say.