A government reshuffle in the United Kingdom has born another new science minister — a position that has seen a revolving door of appointees, firings and resignations in recent years. The latest appointment also comes with an apparent political demotion for the role, which expert observers say is in conflict with a government that seems to have put research and innovation at the heart of its agenda.
Amanda Solloway was appointed science minister last week, replacing Chris Skidmore, who had served in the post twice since 2018 and was popular among academics. The reshuffle comes two months after Prime Minister Boris Johnson's pro-Brexit Conservative party won a convincing victory in a general election, and two weeks after the United Kingdom left the European Union.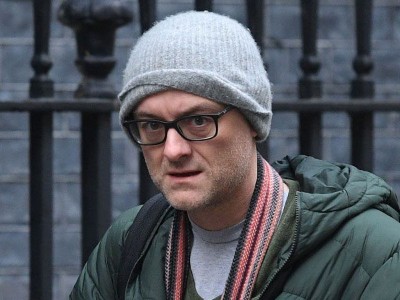 Government call for science weirdos prompts caution from researchers
Solloway was first elected to parliament in 2015 and represents a constituency in the English Midlands. Her responsibilities as science minister will include managing the annual £8-billion (US$10.3-billion) science and research budget, however, she comes to this job with no experience of working as a full minister, and her role looks different from that of her immediate predecessors. For the first time since 2010, the minister responsible for science does not also oversee universities, where most publicly funded research is carried out. Solloway is also a parliamentary undersecretary of state, rather than a more-senior minister of state, in the Department for Business, Energy and Industrial Strategy (BEIS), which oversees science.
'Mixed messages'
"People will look at this change and think it doesn't really send the signal that they've got an ambitious science-led agenda and they want to do things differently. It doesn't look like a dynamic, ambitious new arrangement," says Kieron Flanagan, who studies science and technology policy at the University of Manchester, UK. "It sends mixed messages given the government's supposed prioritization of science and research as a driver of economic restructuring and regional rebalancing."
"There's been so much rhetorical commitment to science and innovation that [this change] seems very odd," agrees James Wilsdon, a science-policy researcher at the University of Sheffield, UK.
Wilsdon says that the role's downgrading is a sign that those at the highest levels of government are keen to direct the research agenda. Johnson's government has ambitious goals for science — it has promised to raise research spending and to launch an agency for high-risk, high-reward research modelled on the US Defense Advanced Research Projects Agency. It has also demonstrated a desire to put people with scientific and quantitative skills closer to the heart of policymaking.
That wish seems to be driven largely by Dominic Cummings, Johnson's chief adviser and a political strategist — he directed the 2016 referendum campaign to take Britain out of the European Union — who has strong and controversial opinions about research.
Cummings courted controversy last month when he posted a job advertisement on his personal blog to recruit people with quantitative skills — whom he called 'weirdos' and 'misfits' — to work on policy in the prime minister's office. One of those appointees, Andrew Sabisky, resigned this week after media reports highlighted his previous comments about eugenics. Cummings is also under renewed scrutiny over remarks he made in the past on his blog about genes and intelligence, and selecting babies to have higher IQs.
"The bigger concern is whether Amanda Solloway is science minister in name only," says Wilsdon. The appointment "can't help but reinforce suspicions that the real driving force behind UK science policy, at least for now, will remain Dominic Cummings and others in Number Ten".
Ian Taylor, a former Conservative science minister, says it will be concerning if Solloway and her officials have to wait for permission from ministers and officials higher up the chain before they can make decisions. And, as a more-junior minister, Solloway will not automatically sit on key ministerial decision-making committees, Taylor adds.
The BEIS did not immediately respond to Nature's request for comment on the post being downgraded.
Split brief
Flanagan and others that Nature spoke to, however, say that scientists shouldn't fret about no longer having a single minister with responsibility for both universities and research, because the roles were previously divided between two ministers.
"To my mind, the qualities of the individual ministers are far more important than the structure of the jobs that they've got," says Graeme Reid, a former senior government official who now researches science policy at University College London.
Reid says that Solloway has an "unusually clear agenda in front of her". She needs to publish a plan to get UK science spending to reach 2.4% of gross domestic product, says Reid, "which three Conservative science ministers have been unable to do before her".
And, as the government heads into negotiations about its future relationship with the EU, Reid urges more transparency from the government on whether the United Kingdom will participate as an 'associate' country in Horizon Europe, the EU's next major research-funding programme, expected to be worth €100 billion (US$109 billion). This is seen as crucial to the future of UK research by most UK science leaders. However, the government has not yet confirmed whether association with Horizon Europe will be part of its EU talks.
"This is the fourth change in the holder of this post in little over a year," says Martin Rees, Britain's Astronomer Royal. "Let's hope that Amanda Solloway stays long enough to get up to speed on a challenging and diverse brief."