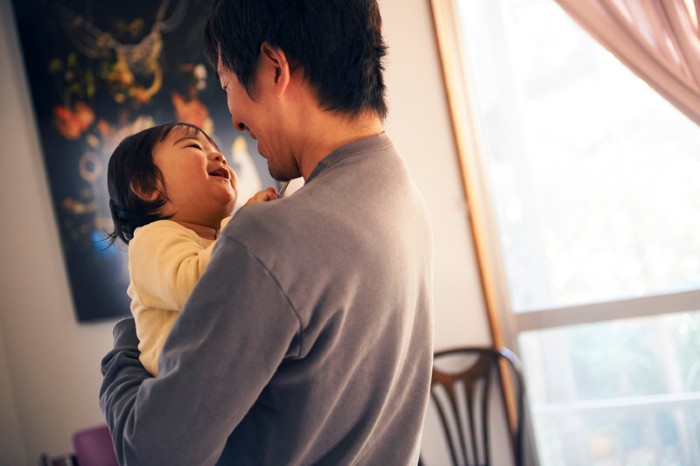 Language
Babies benefit when parents are fluent in baby talk
Baby talk can sound silly, but the simple, high-pitched speech that adults use when speaking to infants and toddlers could help children to learn new words.
Scientists know that hearing parentese — slow, melodic speech featuring exaggerated vowels — can boost infants' language skills. These abilities are important predictors of a child's success in school.
To study how coaching parents in parentese affected their children's language learning, Naja Ferjan Ramírez, Sarah Roseberry Lytle and Patricia Kuhl at the University of Washington in Seattle asked the families of 71 US infants to record themselves interacting with their babies at 6, 10, 14 and 18 months of age. The researchers assigned 48 families to coaching sessions that included tips for language-learning activities.
Over a year, coached parents increased their use of parentese by 21%, whereas parents who weren't coached increased it by 12%. At 18 months, children of coached parents produced an average of about 2,200 vocalizations in 12 hours, nearly 40% more than infants whose families didn't receive coaching.