Working Scientist podcast: How to write a top-notch paper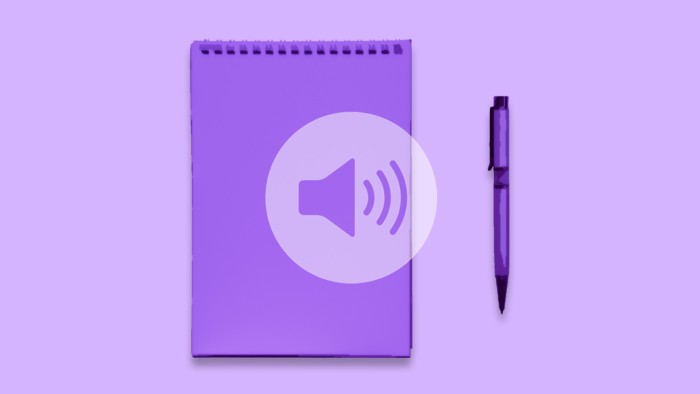 Getting published for the first time is a crucial career milestone, but how does a set of experiments evolve into a scientific paper?
In the first episode of this four-part podcast series about writing a paper, Adam Levy delves into the all-important first stage of the process, preparing a manuscript for submission to a journal.
He also finds out about the importance of titles, abstracts, figures and results, why good storytelling counts, and the particular challenges faced by researchers whose first language is not English.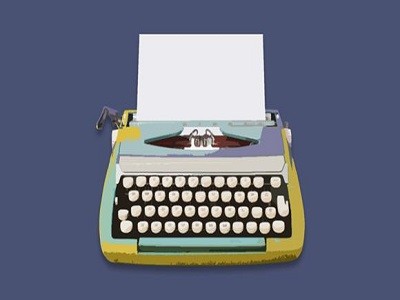 Getting published
Pamela Yeh, an evolutionary biologist at the University of California, Los Angeles, shares some personal pet peeves when she reads a paper: "I can't stand those papers that have really long sentences with a ton of commas and a lot of jargon. I don't think the writer is thinking about the reader," she says
See also:
This editorially independent podcast is one episode in a four-part Working Scientist series on getting published. It is supported by the University of Sydney. Find out more about this content.
Transcript
How and when does a 'bunch of science' become a paper? Adam Levy finds out.
This four-part Working Scientist podcast is supported by the University of Sydney. Explore our research at sydney.edu.au.
Adam Levy
Hello, I'm Adam Levy and this is Working Scientist, a Nature Careers podcast. In this series, we're looking at the tricky process of publishing a paper.
What use is a bunch of science if you can't tell the world about it? Scientific papers don't just share results and methods but are also crucial career milestones for many researchers. But the journey from a bunch of science to a published, peer-reviewed paper can be a bumpy one, to say the least.
Doing science can be difficult, but I think sometimes the hardest part is really the last bit.
I think it was mainly finding the right words.
It was an incredibly challenging experience.
Adam Levy
These are the voices of three of the researchers who you'll hear from throughout this four-part series. In this first episode, we'll focus on the first stage of getting published – preparing a manuscript for submission. Neuroscientist Agustin Ibanez splits his time between the Institute of Cognitive and Translational Neuroscience in Argentina and the University of California, San Francisco, and he still remembers the gruelling process of getting his first ever paper published.
Agustin Ibanez
I didn't have any experience in publishing. My advisor also didn't have any experience, so I remember that my first paper was rejected like eight times, at least, I will say. But I learned in the process – it's an incredible process – scientists have this huge opportunity to get continuous feedback from reviewers, and you have additional chances to improve your writing and to improve your methods.
Adam Levy
Becoming a scientist involves building up skills in experiment, analysis, statistics, but learning how to put together a paper is just as vital a part of a researcher's journey, says Agustin.
Agustin Ibanez
This is a process that takes so much longer in the Caribbean and especially in Latin America, you don't receive training for writing skills.
Adam Levy
These skills are so important because for many academics, publishing papers is a crucial step in building a successful career. This means that especially for early career researchers, there can be an immense pressure to publish. Here's psychiatrist Dixon Chibanda, who is based at the London School of Hygiene and Tropical Medicine and the University of Zimbabwe in Harare.
Dixon Chibanda
Yes, that pressure is there, unfortunately, in the world of academia. You have to publish. It's not a good thing to have a whole year where you haven't published something. We are judged by what we publish, I guess, in this field in the work that we do.
Adam Levy
Dixon is a clinician as well as a researcher. He sees that while paper publishing is vital to many, it's not the focus for others.
Dixon Chibanda
There are researchers who thrive when they publish, and there are researchers who thrive when the work that they've come up with is making a difference and it's being scaled up or introduced in different parts of the world. So, we all have a different focus and there's no right or wrong. I think it really depends on what you feel is your purpose as a researcher in the big scheme of things.
Adam Levy
But let's say you do want to publish a paper. How do you know when a set of experiments, analysis, whatever, how do you know when you have a paper's worth of work? Here's environmental scientist Jen Burney of the University of California, San Diego.
Jen Burney
I think, for me, it's always been a process of doing some work, either some analysis or some experiments or some thinking, some conceptualisation, and feeling like it's gotten to a place that feels like it's telling something potentially new and interesting. And then I always then try to circulate it to other people, a network of friends and students and colleagues and collaborators, just sort of a, 'What do you think about this? It this reasonable? Is this going in the right direction? Do you have any ideas for how to make it better?' And I sort of find if you are reading a lot and going to talks or paying attention to what's going on, you do have a pretty good feel for when something might be new and interesting and making a contribution.
Adam Levy
Once you feel like you have enough work to make up a paper, the next job is to, well, to make the paper. Putting the words to the work can be a huge challenge though. Evolutionary biologist Pamela Yeh of the University of California, Los Angeles has read huge amounts of scientific writing at all levels. Over the years, she's gained some key insights into the writing that makes a great paper.
Pamela Yeh
All of us have advice, probably, on writing and have ideas about the types of papers that we want to see and the types of papers that we don't want to see – the papers that are hard to read, hard to understand. As I work with more and more students, and I've worked with a range of students from our typical undergrads and graduates and of course we work with postdocs, but I also work with high school students, so it's a big range, and so I just started writing over time a set of notes, things I thought would help them as I saw some of the issues that keep coming up again and again and again.
Adam Levy
Pamela teamed up with her husband and collaborator Van Savage, as well as their friend and the Pulitzer Prize-winning novelist Cormac McCarthy. Together they gathered a set of paper writing tips that were published in Nature Careers in 2019. This article proved to be hugely popular with Nature's readers. I called Pamela up and asked her how this collaboration between two scientists and a novelist came about.
Pamela Yeh
We struck up this collaboration because Van had a lot of things that he wanted to people to know about with writing, and I had a lot of things I wanted people to know about with writing, and Cormac had things that he wanted people to know about with writing too, and so it ended up being, I think, a really nice collaboration.
Adam Levy
You're not just giving this advice from the outside. You're also a researcher publishing your own work. Just looking back to when you started out and when you were first writing and first submitting, how did it feel to go through that process?
Pamela Yeh
It was so hard, and my advisor warned me, and it was a really good warning and I warn my students too now the same thing, that that first paper is the hardest one that you'll get out, and my advisor and I probably went back and forth I would say at least 20 times. I mean we revised and revised and revised and revised, so it was really frustrating. And I try to remember that when I help my own students go through this process.
Adam Levy
How do you kind of tell, as a researcher, when a body of work or an amount of research that you've done is a paper in the first place?
Pamela Yeh
Of course, you can always get more and more and more, and that's a trap that we can fall into as well, or you can also try to publish that minimal amount of data that somebody will accept as a paper, but I don't suggest either one of those. I think you want to tell a story and tell a full story and tell a story that's interesting that will make sense to a researcher.
Adam Levy
Now, once you've decided, okay, all this work I've done, this is going to be a paper, how do you go about making that paper any good?
Pamela Yeh
That is such a good question. I beg my students and postdocs, short, simple sentences, and if you don't know what you're saying, then I won't know what you're saying. Sometimes you get these sentences that are packed with commas and jargon. It's completely convoluted and I suspect that the writer doesn't know what they're saying, and so I tell them, please, short, simple sentences. I always write with the audience in mind. When I think about my audience, it's somebody really smart but doesn't know the details of my system or maybe even my subfield, and if I can get those points across to them then I feel like I've done my job.
Adam Levy
So, that's a lot, I suppose, about the language we use and how we structure the language, but what about the overall structure of the paper itself?
Pamela Yeh
I think here the introduction is probably the most important thing because you have to make the reader want to know the answer to your question. I think you have to provide the right context for why this is an exciting question and why this is important to our field and how is it that your work is going to help answer this question? So, I think for really trying to set that stage for making an exciting story, I think the introduction is really critical.
Adam Levy
I think some scientists might be listening to this and might think, 'Oh, science isn't about telling stories. It's about just presenting the information and the facts and the methodology.' What would you say to people who are maybe a bit nervous about the idea of a paper being a story?
Pamela Yeh
Well, I think that they have a good point. I'm not telling a fictional story. I guess I mean a story in the sense that I have something somewhat complete. I have a major question. How did I get to this question? Why is that important? That's essentially the introduction. And then I have the second part which is this idea that now I'm going to lead you through how I answered it, and that's our methods and results. And then I'll tell you at the end what does this all mean for our story. So, I think the story part comes in putting your work into context of the field, of other people's work, of why it's important, and it'll make your results much more compelling.
Adam Levy
We've spoken a fair bit about some of the things that people should be thinking about doing when they're putting together a paper, but what are, I suppose, some of the common pitfalls that you see often and that you think people should be aware of in their own writing?
Pamela Yeh
The title is incredibly important because it's the thing that everyone is going to read from your paper, and if they're not interested, they're not going to keep reading it, so I would say spend a lot of time on your title and of course a lot of time on your abstract, and then I think the figures are critical. I think you want, certainly for our field and I think this is possibly true for a number of fields, for us, I want to tell the entire story if a person will only look at the figures because a lot of people will only look at your figures. They might look at the title, they might skim your abstract and they might look at your figures, so we try to make our figures tell the story as much as possible.
Adam Levy
Do you have any, I suppose, personal pet peeves which, when you're reading a paper, you come across a particular writing style or figure or something like that that and you just think, 'Not again!'
Pamela Yeh
Yes, so I can't stand those papers that have really long sentences with a ton of commas and a lot of jargon, and my big complaint here is that I think that the writer doesn't understand themselves what they're trying to say, and so they figure if they put this all together and throw in enough of these buzz words that it'll look good enough, and I guess my pet peeve is I don't think the writer is thinking about the reader. And one thing I always tell my students is 'Hey, look, I'm working with you on this. I've been working on this for years and years. If I don't understand what you're trying to say, someone who hasn't been doing this for years and years will definitely not understand.' It's a pretty straight forward piece of advice, but even I have trouble taking it so I always have to go through and edit my own work and try to cut things down and make things shorter and simpler and make sure I don't repeat anything.
Adam Levy
Do you have any tips for people when they're trying to work out where their paper should be submitted to in the first place?
Pamela Yeh
Oh, wow, I need those tips myself! And I'll tell you, I think it matters a little bit at different stages in your career, but certainly pre-tenure, and I'm just telling you this as someone who only very recently got tenure, I got tenure less than a year ago, pre-tenure there's an urgency. You can't submit to a place that's going to sit on your paper for six months or a year and ask for gigantic and multiple rounds of revisions. You have to get your work out, and yet at the same time, you want people to read it. One thing that I think about is well, how major a contribution do I think it is, and you have to look at it with a very realistic and as objective as you can perspective. I think another way of trying to decide the appropriate journal is if you look at your paper and you can see, well, who are you mostly citing? Are they mostly in a set of disciplinary journals? Are they in the top disciplinary journals? What's the context of what it is that you're writing?
Adam Levy
That was biologist Pamela Yeh. Writing can be a challenge no matter how long you've been practicing, and all these difficulties are made worse for researchers when English isn't their first language, since many papers are still written and read in this language. Here's Agustin Ibanez, who you heard from earlier.
Agustin Ibanez
English is really a big barrier. Imagine that you have an amazing result but you are writing like children or something like that, so you immediately get a really bad impression if you are an editor or the reviewer. So, our English, my written English is better than my speech, of course, but we use some of the available services for proofreading. Now, when you have a really strong international network, we tend to have always collaborations with US or Europe, so we are sure that the English is of high quality.
Adam Levy
Pamela, for one, is pretty impressed by scientists writing English papers when English isn't their native language, and she has some tips for us English speakers to help level the playing field.
Pamela Yeh
I have a hard-enough time writing in my first language and so I am amazed by people who can do this scientific writing in a completely different language. If you can cultivate your network of English-speaking collaborators and friends, and I would also not be afraid to reach out and ask. If you've met somebody and they're excited about your work, just ask because I do that for a lot of people and I suspect that a lot of people who are native English speakers would also do the same thing. If you have some unfair, major advantage then you need to be able to pay it back a little bit.
Adam Levy
Of course, language is just one of many challenges in putting together a killer paper. When lead authors are trying to manage a long list of busy collaborators, it can be tricky to get everyone to feed back. Antarctica scientist Pippa Whitehouse of Durham University in the UK has a pro tip for exactly this situation.
Pippa Whitehouse
So, a phrase that I use now is along the lines of, 'If I don't hear from you by Wednesday, I will assume you are in agreement with the paper being submitted,' and that's just a way of not chasing them up so much but just giving that extra kick that if they do want any final input, that that's their deadline.
Adam Levy
Okay, so you've managed to pass all these hurdles. You've got a paper's worth of material that you've written into a clear and engaging paper, and all your co-authors are happy. Well, that must mean it's time to submit. Dixon vividly remembers the feeling when his very first paper was sent in.
Dixon Chibanda
Well, ironically, my immediate reaction was, 'Thank god, I hope I don't ever have to do that again.'
Adam Levy
Even once researchers are more established in their careers, submitting a paper is a big step, a step that Pippa and Jen have somewhat opposite reactions to.
Pippa Whitehouse
The moment of submission is pretty terrifying but also really boring at the same time. By that time, you just want it out of the way, so actual submission is not a pleasant process actually.
Jen Burney
I always think that you should celebrate a little bit, like when a paper is born as opposed to when it finally gets published, and so take a moment and just be really happy that you submitted something. You got something to a point where we all think it's ready to go out and see what people think about it.
Adam Levy
So, congratulations on submitting a paper, but this is only the first step of publication because next comes the response from the editor and the reviewers, and this is what we'll be talking about in the next episode of this Nature Careers podcast. Thanks for listening. I'm Adam Levy.