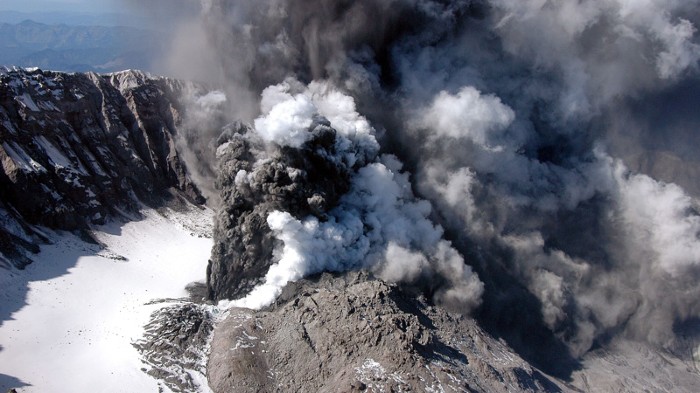 Volcanology
Old tapes reveal new details of a deadly volcanic outburst
Decades-old analogue tapes have yielded unprecedented details of earthquakes that shook Mount St. Helens in the months leading up to its cataclysmic eruption in 1980.
The eruption of the volcano in southwestern Washington State was the deadliest in modern US history. In the months before the eruption, a handful of seismic stations monitored the shaking of the ground around the volcano, but the stations saved data only sporadically.
Analogue tapes of seismic recordings languished in storage for years until 2005, when Stephen Malone at the University of Washington in Seattle retrieved the tapes and began the slow process of recovering the data stored on them. Malone hunted for old equipment on which to play the tapes, and baked some of them to stabilize their protective coating. In the end, he recovered a near-continuous record of quakes for the two-month period that shows how magma was moving in the ground beneath the volcano.
The new data hold no hints that a big eruption was on the way. But scientists could use them to better understand how the ground rumbles around and beneath an active volcano.