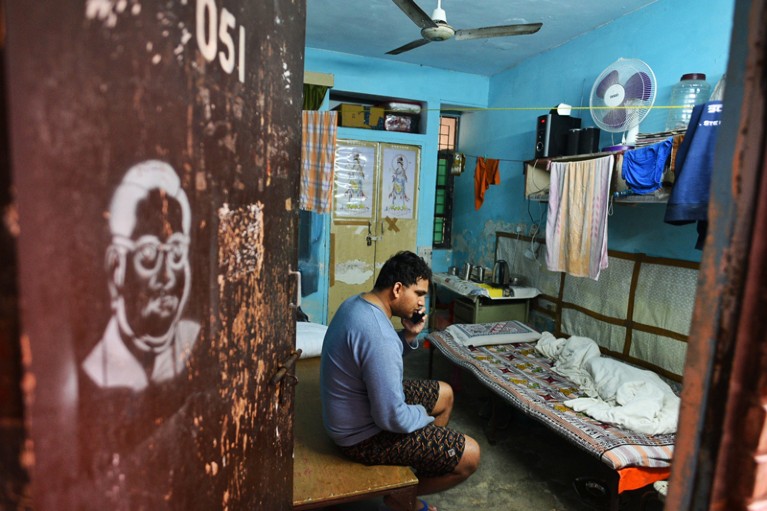 For several weeks the world has watched as India's citizens — including academics and students — have taken to the streets. Tens of thousands have been gathering to read out the preamble to the Indian constitution, as a mark of protest against a discriminatory new citizenship law.
The law provides a path to citizenship for recent refugees from Afghanistan, Bangladesh and Pakistan. It is a means to providing permanent sanctuary for religious minorities fleeing hardship or persecution in these countries — an intention that is to be commended. What is troubling is that decisions on who can — and cannot — apply for citizenship will be made on the basis of religious belief. Muslims are to be excluded, which is a violation of the foundational principle that people of all faiths and none must be equal in law.
Tragically, some of the peaceful protests are being met with violence, and university campuses are not immune. The latest high-profile incident took place at Jawaharlal Nehru University (JNU) in New Delhi, where students have also been protesting over an increase in accommodation fees. On the evening of 5 January, people wearing masks and carrying iron rods, stones and wooden clubs entered the campus and launched an attack. The city's police failed to provide protection, according to the international advocacy organization Human Rights Watch.
Videos of bloodied and bruised students and staff have been widely shared. Surya Prakash, a student of Sanskrit texts who is visually impaired, was beaten in his room. And Sucharita Sen, a researcher at JNU's Centre for the Study of Regional Development, confirmed to Nature that she was hit on the head "with a stone the size of half a brick".
In mid-December, police entered two of India's older universities — Jamia Millia Islamia in New Delhi and Aligarh Muslim University in the neighbouring state of Uttar Pradesh. Students were beaten, property was damaged and tear gas used. Both institutions had to close temporarily, disrupting teaching and research. Jamia Millia's vice-chancellor, Najma Akhtar, said that it is not acceptable for police to harm innocent students.
The severity of the police action has rightly prompted a chorus of international concern. Among those speaking up are the Nobel prizewinners Abhijit Banerjee, an economist and JNU alumnus now at the Massachusetts Institute of Technology in Cambridge, and Venki Ramakrishnan, a biologist and the president of the Royal Society in London, who received his undergraduate education in India, and who is also critical of the new law.
Many of the government's supporters are upset that university students, academics and scientists are also opposing the new law. But they must know that freedom of expression is core to a university's mission; that the ability of citizens to protest peacefully against government policies is a right, not a privilege; and that the state should provide protection for such dissent. Without it, no opposition would be able to present its case to the public — as members of the current government and its supporters did in the years they were out of power.
Academics in India and around the world are right to be alarmed and to speak up, because force has been used on university campuses, causing fear. India's authorities must take the necessary steps to protect their nation's universities and their people's freedom of speech.
They must heed the words of the prime minister's principal scientific adviser, Krishnaswamy VijayRaghavan, who said unequivocally: "Campuses are places for learning, discussion, collegial debate amongst diverse opinions, and research. There is no place at all for violence."