I have made many mistakes during the past three years of my PhD at the Nanjing University of Science and Technology in China, where I research gas–liquid systems. Many of those mistakes have taught me valuable career lessons. In this time, I've met very few PhD students who have not considered quitting graduate school altogether.
My own PhD journey is perhaps an unusual one. I studied at the University of Ghana-Legon and moved to Nanjing to start my PhD. In the process I turned down a scholarship to study in the United Kingdom so I could take advantage of the opportunity to learn a new culture and language in China. Chinese PhD programmes are equipped to help people like me: the first year of my PhD was focused around undergraduate-style courses, and I was able to choose a series of credited topics. These courses were all in English, with the exception of an introductory Chinese-language course.
Based on my experiences, here are my recommendations for other students who are just beginning to navigate their own PhD courses.
Maintain close contact with your adviser
Keep your adviser regularly updated on your progress. No matter how busy you are, make time for them and keep track of your discussions. Try to insist that they likewise make time for you. Taking notes during your discussions will help you to keep a project on track, even when your adviser is away.
Every adviser is unique; some like to oversee every step of your PhD, whereas others give you almost complete freedom.
I found that by keeping my adviser up to date on my life, I had both an academic adviser and a shoulder to lean on in times of need. Potential PhD students should consider their preferred work habits, management style and the amount of time they wish to study each day before they select an adviser.
I am the kind of student who prefers independence and likes to update my adviser only when necessary. My adviser, however, expects frequent updates. This caused some miscommunication and tension early in our professional relationship, until we were able to reach a compromise.
Avoid comparing yourself with others
I have met a number of PhD students who went into panic mode after comparing themselves unfavourably with others. Every graduate student is unique, and their research is just as diverse. In some fields, it can take years to get a breakthrough worthy of publishing; in others, it is much easier to publish frequently. Your PhD is an opportunity to conduct original research that reveals new information. As such, all PhD programmes are different. You just need to grow from your mistakes and find what works for you.
It is fine to ask others about their projects: sharing experiences can be useful and reassuring. Ideally, any discussion should not open room for unhealthy comparison and make you feel inferior. Feel proud and confident about your research, and believe that your project will make an impact.
Remember that a 24/7 lab isn't always better
Consistency is key to progress in research — a PhD is a marathon, not a sprint. It does not help to spend every minute of your day in the lab. Balance your work life with your personal life. Although your lab group should be there to support you, it is healthy to relax, rest and refresh outside of work. Take regular breaks and develop a routine to keep your body accustomed to your work schedule.
This might be even harder in China than elsewhere: it is a mandatory requirement for PhD students in my university to have their findings published in reputable journals before a degree can be awarded, and this puts students under enormous pressure, given that there is limited time for scholarship students to complete their studies. This policy has of course been widely criticized.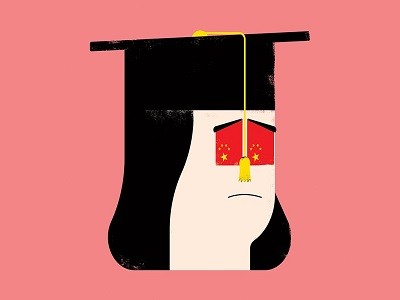 PhD students in China report misery and hope
I used to skip lunch because I had experiments running into my lunch break, and I used to stay until 11 p.m. in the lab just to monitor them. Whenever possible, if you need to do an overnight experiment or simulation, plan it in such a way that you do not have to sleep in the lab or skip meals. For instance, if you have a 16-hour experiment or simulations to monitor, you could start it around 5 a.m., and it will end at 9 p.m. the same day. Proper planning and efficient time management are essential on a PhD journey. Make judicious use of your time, and manage your health well.
Celebrate failure
You will fail at some point. The trick is not to get stuck in that failure. The nature of research is such that things will not always go according to plan; this does not say anything about you as a student. Keep calm, take some time off and carry on. It is not easy to give up on an idea that you have worked hard on, but knowing when to change direction is crucial to the success of a PhD.
The first two ideas I worked on were unsuccessful, despite almost 24 months of total devotion. After this 'failure', I was hugely disappointed. One day, after a talk with my adviser, I moved on to a different project, which brought me great success and eventually led to several interesting discoveries.
China is a great destination for tapping into the world of entrepreneurship, where failure is a professional inevitability. Many students come to China with the intention of obtaining a higher degree, but end up leaving with so much more. Apart from learning Mandarin, I have developed a commercial and entrepreneurial awareness, which not only provides financial benefits, but also gives me a sense of discipline and an appreciation for start-ups.
Back up your data
Data is an integral part of the PhD journey, so protecting your data and backing them up for easy recovery is essential. Losing your data can completely ruin your PhD experience and set you back months or even years. A PhD friend of mine finished his labwork and decided to go off campus and finish his write up at home. He lost his laptop at the airport and, as a result, he lost three chapters of his thesis and updated results of other chapters. He had to rely on older back-up versions and needed a six-month extension to finish writing his dissertation.
For the ultimate safety of your data, use two different back-up methods concurrently. For instance, use an off-site cloud-storage service and a drive in your lab or institution. If either fail, you still have a backup.
Seek professional counselling if you need it
PhD students face significant mental-health challenges. Approximately one-third of PhD students are at risk of having or developing a psychiatric disorder, a recent study suggested. If you are struggling, seek help. Graduate schools are usually equipped with guidance and counselling centres that give professional, confidential and practical counselling to their students. PhD students are usually stressed by the extensive workload resulting from labwork, data analysis and interpretation, manuscript development, presentation preparation and travel to meetings and seminars.
At one point in time, my workload subjected my body to so much stress that I could not focus on any single task. I spoke with my adviser, who suggested I seek further counselling from my university's counselling centre. I was advised on how to minimize my worries by organizing my work into compartments, focusing on one at a time and ensuring that I completed each within a certain timeframe and took regular breaks. This helped, and I met all expectations with less stress. Remember that you are not the first to embark on this PhD journey; do not be shy about seeking counselling when necessary.
Sit back, relax and enjoy your journey. It is a lengthy one, and there will be days when you will wish you had never started. But PhDs are full of wonderful experiences, and they give you the opportunity to work on something that fascinates you, with the intension of making the world a little bit better.