Being good at communication isn't an attribute we are born with. Effective communication must be taught and practised. I repeatedly observe the same three barriers to effective science communication.
1. We don't teach researchers how to communicate.
Researchers who are asked to communicate as a part of their job should be given appropriate training. There are centres that specialize in teaching researchers to communicate more effectively, such as the Alan Alda Center for Communicating Science at Stony Brook University, New York, the European Science Communication Institute in Oldenburg, Germany, and the Training Centre in Communication at the University of Nairobi in Kenya.
Furthermore, a research group's leader might hire a professional to teach a series of short courses to their team. I give talks and provide training on the value of communication to a wide range of groups, from agronomists to molecular plant physiologists.
If you are at a university, there might be a communications department or a communications team down the street from your office, whose members would welcome the chance to have a meeting. Inviting a local journalist to give a presentation to your group is another option. They can advise you on how best to communicate research to the media.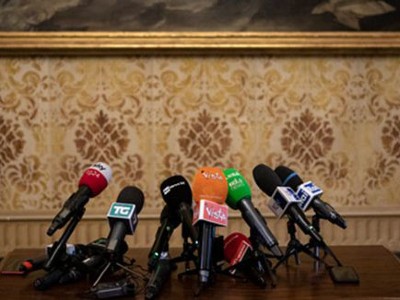 Collection: Science communication
2. There are no real incentives for researchers to communicate their findings.
Often, institutions and organizations that want researchers to handle their science communication are asking extremely busy people to do something hard and time-consuming for no tangible reward, such as career advancement or a pay bump. If a researcher isn't given a meaningful incentive, then it's unlikely they'll take time away from the other aspects of their job to communicate their science.
Many academics desire tenure and promotions, both of which come from academic publications. If institutions are serious about their science-communication efforts, they should aim to assign real value to the communication efforts that researchers make. For example, when an academic is being considered for tenure or promotion, eight instances of documented public-outreach efforts could have the same value as one journal article. Find a meaningful way to provide a real kick to drive scientists to prioritize communication.
3. There aren't enough social scientists embedded in 'hard science' research teams.
Most challenges facing society are not constrained to one discipline. Embedding a social scientist in a research team can often help those in the natural sciences to align their work with society, making it easier to communicate its relevance and importance. For example, a colleague of mine in health communication, Natalie Lambert, was hired in a Precision Health Initiative at the Indiana University School of Medicine in Indianapolis to collaborate with medical researchers to better understand the impact of human behaviour on health outcomes. She looks at large data sets from online sources, such as social media and blogs, to determine the main fears and concerns that people have about their diagnoses, and whether health organizations are addressing them adequately or whether people are seeking the health information they need elsewhere.
Social scientists' focus on human behaviour can help to better attune research to society, making the value of research more visible and easier to communicate.
There are many resources and opportunities for training, collaboration and team integration to support improved communication. Growing an institution or laboratory's science-communication effort is a long-term investment in time, but is relatively low cost and has a potentially huge return on investment. Good communication conveying the value of science and research can lead to supportive policy and increased public funding.
Conversely, the price of failed or absent communication is high: members of society will not fund or buy into what they do not understand or value. When I give talks on communication at research institutions, I'm amazed at the extraordinary work going on around me. So is everyone else — but only when they know about it and why it matters.