The perks of actively contributing to a society
As a freshly minted PhD student at my first big conference, I was overwhelmed by the packed scientific programme and slightly intimidated by all the smart attendees. It was 2015, and I was one of more than 7,000 people attending the American Society for Microbiology (ASM) conference in San Diego, California. I joined the ASM so I would be eligible for a reduced conference-registration fee and travel grants.
But alongside feeling overwhelmed, I was impressed by how dynamic the early-career sessions were and wanted to be part of them. I heard that a new network, Young Ambassadors, was looking for one early-career researcher per country to represent the ASM in their local scientific communities, facilitate networking, encourage professional development and strengthen science globally.
Silence
As an early-career researcher, your mentors might have encouraged you to join various scientific societies. It's easy to slip into the role of a 'silent member', thinking it's better to spend your time on research, but I think that being an active member of a scientific society can help your career. I have received travel awards, grants, invitations to paid-for talks at national and international conferences, mentorship and a wider professional network that has in turn led to new collaborations and papers. I am now an active member of the ASM, the American Thoracic Society and the Thoracic Society of Australia and New Zealand.
As an ASM Young Ambassador to Australia, where I am based, my professional network includes amazing fellows from around the globe who have provided professional opportunities and new contacts in my discipline. I received the George McCracken Infectious Disease Fellowship, which allowed me to present my work at the ASM meeting Microbe in Boston, Massachusetts in 2016, where I even met US entrepreneur Bill Gates. The Ambassador programme opened my eyes to the many career options available outside the laboratory, and to what a difference being an active society member can make.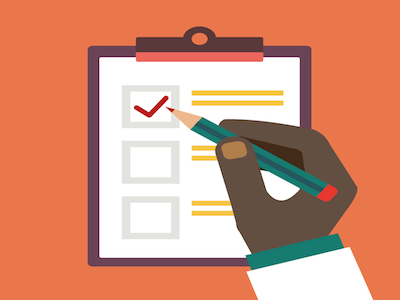 Nature Collection: Mentoring
Also in 2016 I was elected into the ASM Young Leaders Circle (YLC), an advisory board designed to empower early-career researchers. From the ambassador cohort we are able to help the ASM to stay in touch with the next generation of members. I was on the radar of remarkable senior scientists who put my name forward for awards or talks. My ambassador and YLC colleagues report similar career enhancements. One research scientist ended up taking a position at the New Zealand embassy in Beijing. Another became the first non-resident foreign member of the ASM's board of directors, and also the youngest board member in the society's history.
After three years of active duty, my term as the ambassador is coming to end, but I will remain an active member.
I also joined the American Thoracic Society's early-career professionals working group, which provides mentorship from a senior member. My mentor has offered me opportunities that I'd never imagined — including being involved in the development of clinical-practice guidelines, position papers and workshops. I am confident that I wouldn't have the skills I've acquired through these roles if I'd not strayed from the bench.
Because I'm based in Australia, my active role for the Thoracic Society of Australia and New Zealand has one huge benefit: my network is geographically close. Local experts are on hand in the right time zone for quick questions, and they often sit on local government or philanthropic funding committees, which can be helpful if applying for funding.
Here are some tips on how to become an active member:
1. Find the right societies. No matter what field you are working in, there is a great fit for you out there. For me, the best fit is to be active in three different societies, because my research interests are diverse and I do not fit perfectly in any of them.
2. Investigate the societies you are interested in. Check out conferences booths, look at society websites. Work out when the next call for new positions is.
3. Speak to society members and let them know that you are seeking an active position. Ask members how they obtained their position and how much time they spend on it per month. You will be surprised how forthcoming and supportive they are and, once an opportunity arises, they will let you know.
Time
All these extracurricular activities don't take up as much time as you might think. For all these roles, the time commitment is fairly minimal (but can fluctuate depending on timelines). Here are a few tips for fitting an active membership into your busy schedule:
1. Be prepared to join a teleconference around every six weeks. They usually take about one hour, but time differences can be challenging (Hello 4 a.m. calls!). Make yourself some coffee, stay in your pyjamas and pretend your webcam doesn't work.
2. In between teleconferences, put aside 30 minutes per week for e-mails regarding tasks such as reviewing paper applications or organizing workshops.
3. Make yourself available to travel to annual meetings (and make sure to take advantage of any full or partial funding), and get involved in assembly meetings or networking events.
The roles I have taken have made me more visible in my field and have been great for my career. But beyond that, I hope that becoming active in societies can contribute to other scientists' success. Early-career researchers are the next generation of leaders, and we bring fresh ideas to established networks and societies. If we want change, we need to be actively involved to rectify problems. Being strategic with my ideas and time is crucial, but I always keep this in mind: we are part of our future leadership, and every single one of us can make a difference.
doi: https://doi.org/10.1038/d41586-019-03791-y
This is an article from the Nature Careers Community, a place for Nature readers to share their professional experiences and advice. Guest posts are encouraged.