Hello Nature readers, would you like to get this Briefing in your inbox free every day? Sign up here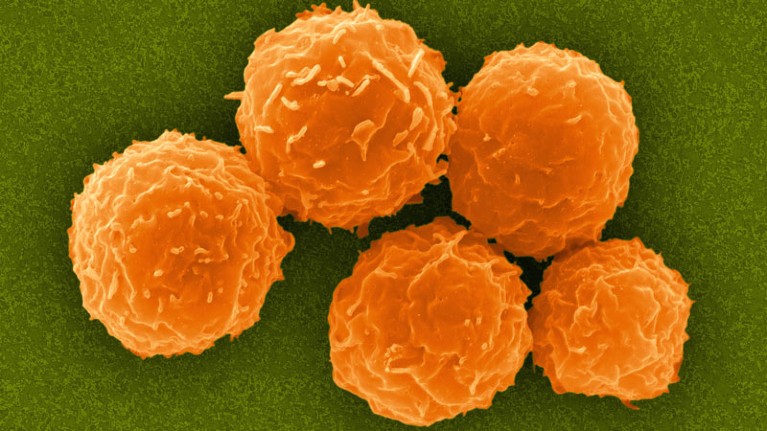 Common stem-cell therapies improve heart function — but not by becoming heart-muscle cells themselves. Instead, research in mice shows that they trigger immune cells called macrophages to repair connective tissue in damaged regions of the organ. Swapping the stem cells with an inflammation-inducing chemical — or even bits of dead cells — worked, too, indicating that inflammation set off by the immune system drives the repair mechanism. The findings could have significant implications for the future of stem-cell therapies in humans, a multibillion dollar industry.
Researchers have created a strain of the bacterium Escherichia coli that grows by consuming carbon dioxide instead of sugars or other organic molecules. The achievement is a milestone because it drastically alters the inner workings of one of biology's most popular model organisms. And in the future, CO2-eating E. coli could be used to make organic carbon molecules for biofuels or food, while removing the gas from the air.
China's education ministry is investigating articles authored by high-profile immunologist Cao Xuetao, following suggestions that dozens of his papers contain potentially problematic images. Four journals also say they are scrutinizing papers co-authored by Cao, who has been a prominent voice for strengthening research integrity in China. The questionable images were highlighted by top Twitter image sleuth Elisabeth Bik and others. Cao says that his group is investigating the papers in question, and he is confident that the issues raised do not affect the papers' conclusions or reproducibility.
A study of protein databases shows that discoverers who are second to publish still end up getting a substantial portion of the recognition. Scooped papers receive only about one-quarter fewer citations than do papers that were the first to report the same discovery, according to an analysis of more than 1,600 'races' to determine the detailed 3D shape, or structure, of proteins and other biomolecules.
Features & opinion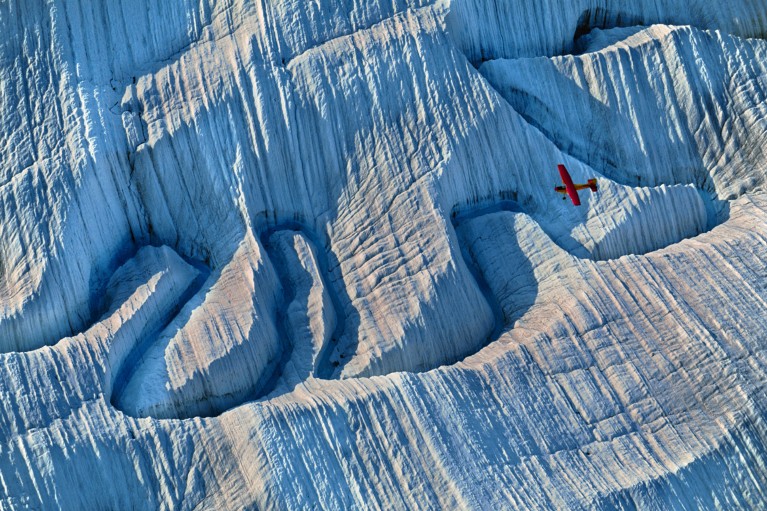 Evidence is mounting that abrupt and irreversible shifts in the Earth system — such as the loss of the Amazon rainforest or the West Antarctic ice sheet — are more likely than was thought. At worst, a global cascade of these tipping points could lead to a new, less habitable, 'hothouse' climate state. Seven climate scientists look at the evidence for tipping points, explore the effects and urge an emergency response.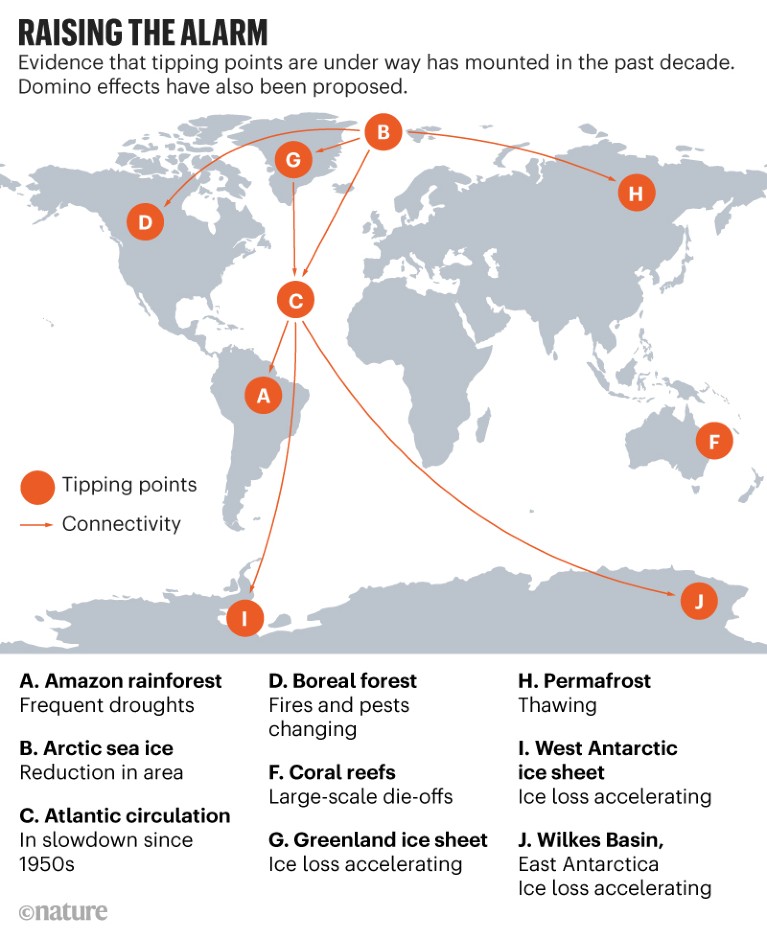 PhD students in China face outsized challenges as they try to complete their degrees, according to Nature's fifth biennial survey of PhD students. The self-selecting survey was translated into Chinese as part of an effort to increase participation inside the country. Only 55% of the 690 students in China who responded to the survey said that they were at least partially satisfied with their PhD experience, compared with 72% elsewhere.