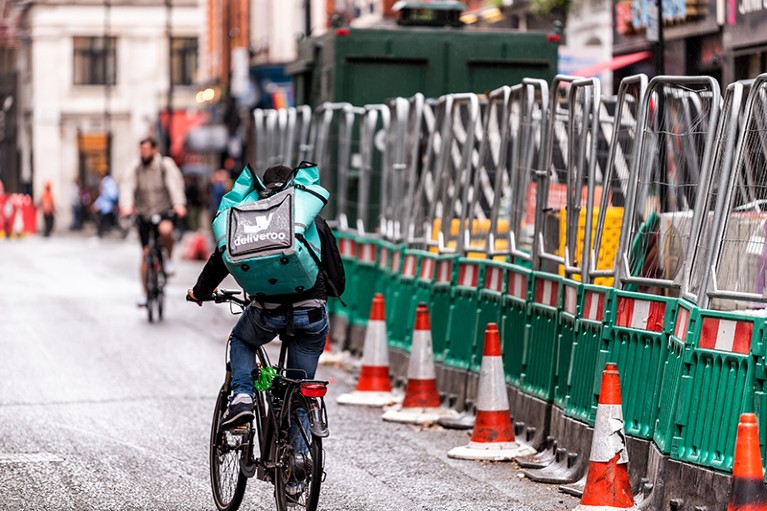 Last year, I finished one of Australia's most prestigious postdoctoral research fellowships, worth more than US$250,000. I don't know what I expected afterwards. An office? A tenure-track job? Throughout my career, I had viewed myself as an academic scientist — until I wasn't. I had a few degrees, fellowships and not-bad papers, but, at the end of my fellowship, I was unemployed.
Or 'self-employed', in the fresh lingo of this new world of work. I had options, but they terrified me.
Academia had always struck me as a straightforward path. Tenure was a reward for long study and hard work, and a stable base from which the big questions and crazy ideas could be explored. The pipeline was standard: assistant professor, associate professor, professor, emeritus.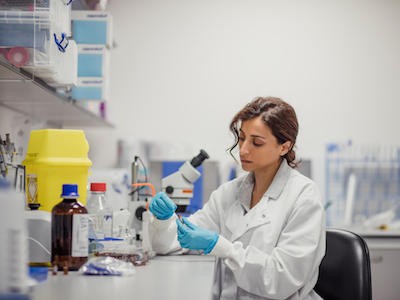 Careers toolkit: An early career researcher's guide to the working world of science, from Nature Careers.
But academia isn't what I thought it was. The work world is changing rapidly — the 'gig economy' is upon us, and members of the next generation will probably work in 17 different jobs in 5 career fields during their lifetimes. Early-career scientists are now caught between the multidecadal jobs of their parents' and mentors' generations and the freelance, contract-to-contract workplaces of the next.
A lot of us pop out of the system, as I did when my postdoc ended, unaware of how our skills might translate into the 'real' world of business or government. According to an article published last year in the Harvard Business Review, "people in the gig economy must pursue a different kind of success — one that comes from finding a balance between predictability and possibility, between viability (the promise of continued work) and vitality (feeling present, authentic, and alive in one's work)".
So the gig economy gives us the freedom to pursue our passions and wildest dreams, while asking us to self-promote, self-motivate and self-direct. To keep up, we must be resilient, improve our skills and push continually for personal 'success'.
Yet, how do we define success when there is no ladder to climb or pipeline to follow? Through the pursuit of our science degrees and in our research, we are trained to think critically and work independently, and that's a great start. But the future asks us to be creative in how we build and exhibit our skills, our ideas and our connections with others. Each of us must cultivate a 'brand' from our personal and professional reputations. Don't worry too much — you've probably made a brand for yourself before, based on the research you've done to this point. (Imagine hearing at a conference: 'Oh, you're that developmental-effects-of-temperatures-in-tadpoles scientist!')
As you move into the gig economy, it is important to ask yourself:
1. Who do you want to be known as? Your brand should be specific enough that people will think of you when they hear it. If I said "I write about science," would anyone find me online? I'd be lost among all the other science writers out there. Your brand is a lot like an elevator pitch that tells people what you do and why. Stand out.
2. Do you have the necessary skills, experience and networks to succeed? Your brand must be authentic — and if it doesn't reflect who you are yet, then get the training you need. I wanted to write in diverse forms, so I took classes in journalism, fiction, essay writing, poetry and critique, and I applied for mentorship opportunities. I asked for feedback on my work from other writers, and put bids in for high-stakes grant-writing jobs — even when it scared me.
3. What is your story? Your brand should be a consistent narrative that you can tell again and again to potential employers, collaborators or mentors. Your account is the unique trajectory that has led you to this point, and the distinctive abilities you can bring to work. I loved doing research (especially fieldwork), but I felt that I could make a bigger impact by translating science into words that engage people.
Since I've finished my postdoc, I've worked as a grant writer in plant science, chemistry, animal biology, vision, genetics, social media and engineering; I've been a research assistant on a team developing university-wide, interdisciplinary courses; I've taught workshops on storytelling (for scientists) and science (for creative writers); and this year, I published a novel called The Breeding Season.
I like to know what's ahead of me and what I'm building. For me, branding helps to keep me moving forward: I use stories to promote science in society. This is who I am. But there is no straight line to success. I must evaluate what each job gives me, how I grow from it and how I pivot towards my next endeavour. I'm learning, with some anxiety, how to appreciate this new mode of working. And you know what? I love it.