My husband Nils and I work in the biological and environmental sciences department at the University of Stirling, UK, and we had our first baby in May 2018. Before our son Euan was born, we decided to make use of the United Kingdom's shared parental leave (SPL) policy. This scheme allows parents who meet certain eligibility criteria to share up to 50 weeks of leave, of which 37 are paid, in their child's first year of life. Our decision placed us among the 1% of all eligible couples nationwide who actually take the leave.
We had a loose plan: Nils would take two months' leave when our son was ten months old, at which point I would go back to full-time work. Because this would be in the final three months of our allotted leave, which in the United Kingdom are unpaid, and because my husband earns more than I do, it would involve a bigger salary loss than if I took those months off. However, we were able to take the financial hit, and although we reasoned that it might be difficult because Nils manages a large research group (mine, focused on ecology, is much smaller), we decided that it would be worth it for the time he would get to spend with our baby.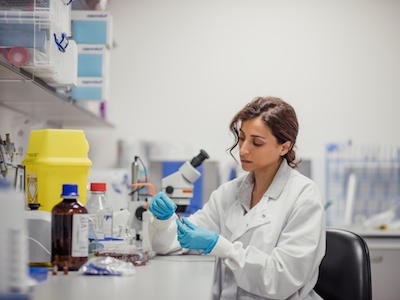 Careers toolkit: An early career researcher's guide to the working world of science, from Nature Careers.
Fast-forward through the six life-changing months following Euan's birth, and it was becoming apparent that my mental health might benefit from my returning to work a little bit earlier than planned. Also, we were both concerned that Nils leaving his group to manage itself for two months might be asking too much — so we changed our plan. Under the policy, shared leave can be discontinuous, so we decided to split up the final three months of leave. One of us would work one week, while the other took leave — and the next week, we would switch. To minimize disruption to our departments, Nils committed to all of his teaching and administration during these three months. The leave was approved, and we were all set. Nils was excited about the time 'off' (I did try to tell him that a day with a baby is not really time off), and I was excited about activating parts of my brain that had been dormant for a while.
This worked perfectly for some time, but in the third week of our 'one week on/one week off' cycle, trouble started to brew. Euan didn't nap, so Nils's Skype meeting with a collaborator couldn't happen. Students started knocking on my office door, asking why my husband hadn't replied to their e-mails. Nils read manuscripts in the evening once the baby was in bed. Assignment marking started to roll in. And things further unravelled from here. Although Nils continued to enjoy his time with Euan, he became increasingly anxious about work as he squeezed in e-mails and Skype calls whenever he could. He was not able to fully switch off his work brain and completely engage with the baby.
After a few more weeks, we adjusted our schedules so that we were both working part-time each week. This did alleviate some stress, and Nils stayed more on top of his responsibilities — but it was hard for me, having just returned to work, to get into any kind of rhythm. We were both exhausted and sleepwalking through our lives at work and home.
Here is our advice to academic couples who are planning to make use of SPL. These should be relevant whether or not you work at the same place, as we do.
1. Make use of SPL. We affectionately call our SPL a 'car crash', but for Nils, Euan and I, the crash was totally worth it. Nils has a much better appreciation of what a day with a baby is like, the two had lots of fun together and the baby is totally happy at home with either me or my husband.
2. Actively put measures in place to ensure that the partner at home with the baby can be fully engaged with being at home. In hindsight, we agree that Nils should have made sure that all of his research students had alternative supervision during his leave, and he should have more clearly communicated to his research group and network of collaborators that he was taking time off. He should also have declined at least 50% of requests for peer review and for help administering PhD-thesis defences. When the workplace does not support the parent on SPL fully, the other parent, usually mum, is also left unsupported and is unable to return to work as effectively.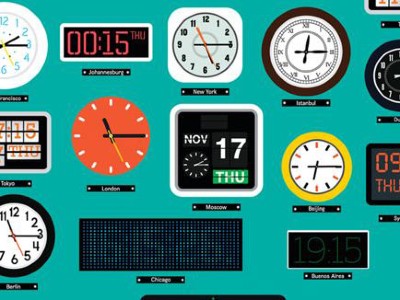 Collection: Time management
3. Fight for appropriate coverage at work while taking SPL. Nils was on (unpaid) leave for 6 weeks over 3 months, but we estimate that he was working for about 80% of his 'normal' full-time hours rather than the 50% he was paid for during that period. Of course, this is partly due to his own conscientiousness — many scientists work far beyond their salaried hours, especially if they have a group that they feel responsible for. You might think that cover is not needed for such a short period — however, it absolutely is. That 6 weeks (or 30 days) of work needed to be done by someone. Our institution's policy is that time should be split 40/40/20 between research, teaching and admin. Assuming cover is required only for teaching and admin, we needed assistance for 18 days, either from someone inside the institution or from an external short-term contract worker. We suggest approaching human resources, the head of your department or your institution's equality and diversity committee before your leave begins in order to request this assistance.
5. We can't be sure, but we think that one period of continuous leave might have helped matters. Our colleagues and Nils's research group might have found support elsewhere when they needed it, and it might have been easier for him to really switch off and be a stay-at-home dad for a short while.
6. Don't be too hard on yourself in the first few months with the baby. And once you're back at work, it takes a while to catch up with research — so enjoy having that time to think about non-baby subjects, get up to speed with new research and spend time with your colleagues. If you've implemented the tips above, you can be relaxed in the knowledge that your baby is at home having a ball.
Euan, now almost one and a half years old, is in a nursery three days per week, Nils is back to full-time work and I am adjusting to working part-time. Really, the challenge of navigating this new normal is just beginning. We'll not have a chance to relive our baby's first year, so we're hopeful that this post and our advice will help other new parents to get the most out of SPL.