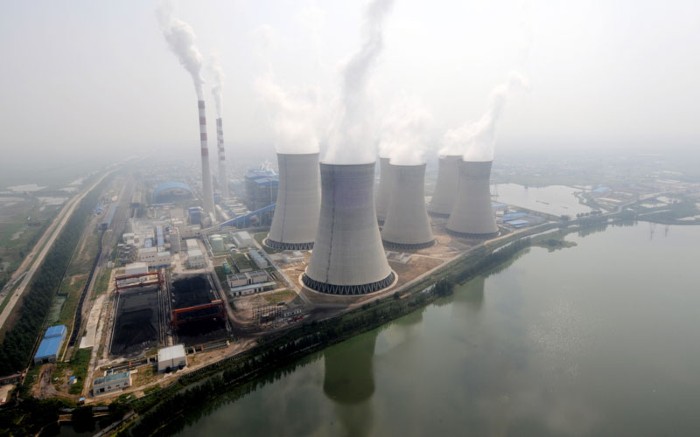 Climate change
Water shortages loom for Asia's new power plants
Future water shortages in Asia threaten the coal-fired power plants planned for the region.
By 2030, construction of new power plants will add more than 400 gigawatts of coal-fired generating capacity in 11 rapidly developing Asian nations. Operating the plants' cooling systems will require lots of water, which will probably be drawn from local waterways.
Environmental concern has focused mostly on the facilities' expected emissions of carbon dioxide and other pollutants. But Yaoping Wang at the University of Tennessee in Knoxville and her colleagues studied whether there would be enough water available to support the new power plants.
The scientists analysed how streamflow and water temperatures would change if global temperatures rose up to 3 °C above pre-industrial levels. They found that, as a result of changing weather patterns, streamflow will drop in new coal-fired plant locations — which include Mongolia and parts of India and China.
The shortage makes it likely that new plants will have to scale back operations on days when water is scarce.