In November 2017, a proposal was moving through the US federal legislature that would have increased the amount of taxes payable by graduate students across the United States by up to US$10,000 per year.
As a fourth-year MD–PhD student who would have been affected by the proposal, I e-mailed my US representative, Jim Cooper (Democrat), to ask him to oppose the tax. We met at his home office in Nashville, Tennessee, the following month, although my inexperience in lobbying meant that the conversation largely consisted of the congressman helping me to understand how I could advocate more effectively. He explained the importance of community participation (through phone calls and letters) and of bringing a larger coalition to policy discussions with legislators so that they wouldn't see a lone graduate student as the only person fighting for an issue.
A month after our chat, I got a phone call from a member of Cooper's staff, who told me that I had left my wallet under the conference-room table. Of course, that revelation came long after I had already replaced my driver's licence and all of my credit cards.
It wasn't an auspicious start. Still, I remained convinced that petitioning the federal government to improve support for research was my duty as a scientist, and I continued to look for ways to bring about that change.
Then, I got lucky. The US Society for Neuroscience (SfN) announced its year-long Early Career Policy Ambassadors programme, which included 'advocacy' training. I leapt at the opportunity, joined the course and learnt that there is no magic to advocating effectively — all it takes is preparation and practise.
I met extensively with legislators and their staff members in Washington DC during the training. And my efforts have paid off. I've been able to get Cooper, as well as staff from the offices of three US senators, into my laboratory to see federal research dollars in action.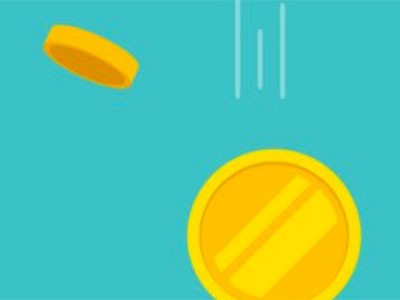 Careers collection: Funding science
As a result of my advocacy and that of many others, legislators rejected the tax proposal in 2017 and repeatedly increased annual federal research funding through the US National Institutes of Health up to its current $39 billion.
Here are eight takeaways from my training and advocacy efforts:
Form or find a team.
Join your national research society: it assists and coordinates scientists who want to get involved with advocacy. Many societies manage effective proposals or platforms across the research community (such as those calling for specific funding increases or regulations related to research); the unified message helps policymakers to know what legislation to support.
Begin with the end in mind.
Spell out your goals, then lay out a plan for presenting your arguments.
Before meeting with a legislator, divide up key topics among group members. You'll each need to assemble relevant facts and concrete information on your assigned topic that you can reel off in two or three minutes.
Once in the meeting, each member of your advocacy group should introduce themselves using their name, institution, constituency, career stage and area of research.
Develop effective 'asks'.
'Asks' are the policy requests that you make to legislators. Make sure to hit three points: the precise amount of funding that your group is requesting; the specific agency or initiative that will receive this funding; and the time frame for funding distribution (this year or next year, for example).
Identify the appropriate legislator.
Find out who is responsible for appropriating funds for research in your area by searching government websites. In the United States, for example, the federal government funds the majority of scientific research through agencies including the National Institutes of Health and the National Science Foundation. Elsewhere, both national and international agencies might provide research grants. The governmental bodies that oversee these funding agencies dictate their resources. Determine who your representatives are in these governmental bodies because those people are likely to be the most responsive.
Get to know whether your lawmakers are involved in any funding-related committees, and concentrate your efforts on the legislators with the most influence. Learn their legislative and budgetary priorities, along with their personal interests, to prepare for potential questions. For example, in a senate office with a National Football League player on staff, I spoke about chronic traumatic encephalopathy (which is caused by repeated blows to the head and consequently is of concern to American-football players), and this helped our case.
When you're trying to set up a meeting with a legislator or a staffer, e-mail and phone calls are a good way to make initial contact. If you have already communicated with the office, reply to the last e-mail rather than starting a new chain, to provide context and increase the likelihood of a response. Include your professional title, any scientific society (such as SfN) or advocacy group affiliated with your coalition, the number of group members, the proposed advocacy activity or request, and any planned meetings between students or researchers and the legislator.
Contact your national society or investigate online to establish which decision makers are involved in the government's budget in its current phase. I recall a senate staffer — from an office that is a key gatekeeper for research investment — becoming particularly interested in our asks when we transitioned our discussion to the funding bill that he was actively working on and emphasized its concrete implications for research. By making your requests timely and relevant to ongoing legislation, you can increase the likelihood that your input will gain traction.
Choose advocacy activities deliberately.
Advocacy activities have different levels of impact. The more personal the activity (for example, individualized versus mass e-mails), the more weight it will hold with the legislator. These types of interaction, such as phone or face-to-face discussions, are more effective than electronic communication.
Public forums, expert panels and lab tours are ideal ways to share information with lawmakers. Tangible experiences offer lasting memories for legislators or staffers and provide them with positive stories to discuss with their colleagues while they work on legislation.
If you cannot meet in person, call your legislator's office. Staff members tally the number of phone calls that they receive on an issue. While waiting for a member of Congress in his office, I overheard staffers start to talk about taxes, after a few constituents had phoned in to express related concerns. Calls are more effective than generic e-mails, not only because they are more personal, but also because computer algorithms cannot sort through them — which ensures that a staffer will engage with your topic.
Either way, refer to particular proposals or legislation because specifics provide actionable follow-ups.
Refine your presentation.
Remember to tailor your narrative to the legislator. Your explanations should be polished and devoid of jargon.
Politicians find information most compelling when it directly affects their constituents. In my presentations, I often link my addiction research (and federal funding) to the explosion in Tennesseans battling substance-use disorder. Analogously, I advocated alongside a prominent diabetes researcher who invited patients, physicians and researchers to in-person meetings to bolster the narrative.
And you'll need to rehearse — a lot. Ask a non-scientist to act as the legislator, and practise everything you plan to do and say. Concise delivery will help lawmakers and staffers remember you and convey your asks to others.
Keep focused.
You might get a variation of this question: "I love science and research, so what should I cut to make room for your funding increases?" Answer by focusing on the importance of research — and remember that it is not your role to make other specific budgetary recommendations.
Follow up with the office.
Maintain communication to make sure that your issue continues to get attention. The easiest meeting for politicians is one that has no follow-up. Your ongoing contact with the office will help to underscore the importance of the issue to the constituents of your district or region. Within two days, send a thank-you note that summarizes your message.