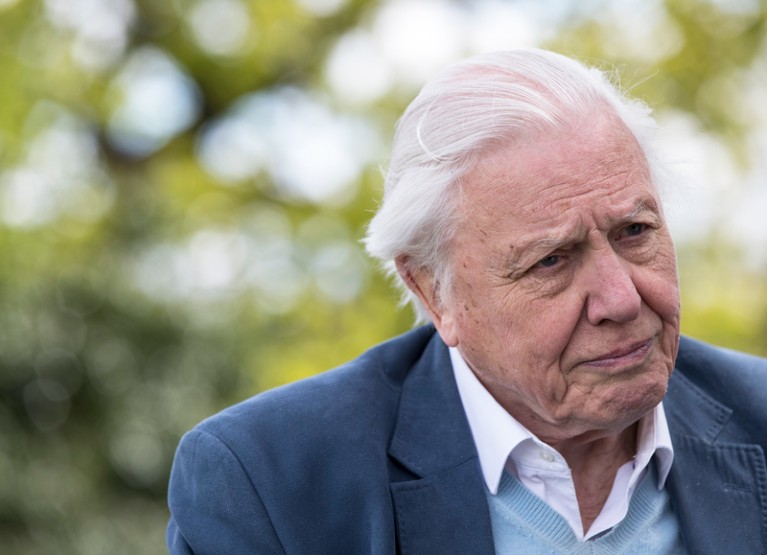 How much do species and ecosystems contribute to the size and growth of economies? How will the unprecedented rate of biodiversity loss affect economies in the future?
Ecologists and economists have been struggling with these questions for decades, including in the pages of this journal. Governments, too, have tried to weigh in, with variable success. Earlier this month, it was the turn of the UK Treasury to announce the members of an expert panel it has chosen to continue the search for a way forward.
The panel will be chaired by economist Partha Dasgupta at the University of Cambridge, UK. The broadcaster David Attenborough will be its public face, and the team will report back in time for the conference of the parties to the United Nations Convention on Biological Diversity, which takes place in China in October 2020. The panel has issued a call for evidence.
But assessing biodiversity's contribution to economic growth is fraught with problems because there are so many ways to value nature. Take the contribution of insect pollinators to the economy: this can be worked out by computing the cost of humans or machines required to carry out those tasks if bee populations vanished.
By contrast, valuing a lake is more complex. One method relies on asking people in surveys what they might pay to enjoy the lake and its surroundings — but that assumes that respondents will agree to the principle of payment for its benefits. Some might argue that public spaces are part of a shared commons, and are already paid for through taxation. Others might say that the lake's value to them is too great to be measured in dollars and cents.
Posing the question of nature's contribution to economic growth is itself contentious, considering that continued economic growth is a factor in biodiversity loss. We know that species and ecosystems can't withstand unsustainable human consumption and increases in spending — two of the variables that growth statistics record. Should we be measuring biodiversity's contribution to growth when our present form of growth is itself harming the planet?
The experiences of past assessments suggest that Dasgupta and colleagues will not be able to reconcile such a spectrum of viewpoints. But there are other things they can do. It is good to see the team consulting the international biodiversity research network known as IPBES (Intergovernmental Science-Policy Platform on Biodiversity and Ecosystem Services), which is also undertaking a global assessment of the value of biodiversity and encountering many of the same challenges.
The IPBES assessment team has responded to the diversity challenge by embracing it: they are seeking ideas and inspiration from a wide range of people, including philosophers and historians, alongside ecologists and economists. IPBES is itself structured in such a way that the perspectives of researchers in developing countries and of indigenous peoples' organizations are mainstream, not marginal, voices.
How to retool our concept of value
IPBES is not rushing things — its final report is expected in 2022. And it will be posting the text of draft reports online for anyone to comment on. All comments will be considered by the team, says its co-chair, Unai Pascual at the Basque Centre for Climate Change in Leioa, Spain. The Dasgupta assessment team should consider a similarly consultative approach as it starts to plan its work.
Most of the world's biodiversity hotspots are in developing countries, including areas where biodiversity is protected by indigenous peoples. For many, an economic assessment, especially one led by Britain, will bring back uncomfortable memories of the age when scientists from developed countries came to nations in Africa, Asia and Latin America and took home biological samples for research and commercialization without permission — something the Convention on Biological Diversity now prohibits.
Establishing the value of biodiversity to economies is important, in part because it will help policymakers in all countries to appreciate that there's a cost to losing nature. But at the same time, an economic assessment must take into account the perspectives of the humanities, of developing countries and of members of indigenous communities.
Getting the process right matters. Too often, big policy reviews focus on the final report. As it begins work, the Dasgupta team should keep in mind the words of the late Maurice Strong, founding director of the UN Environment Programme, who famously said, "The process is the policy."