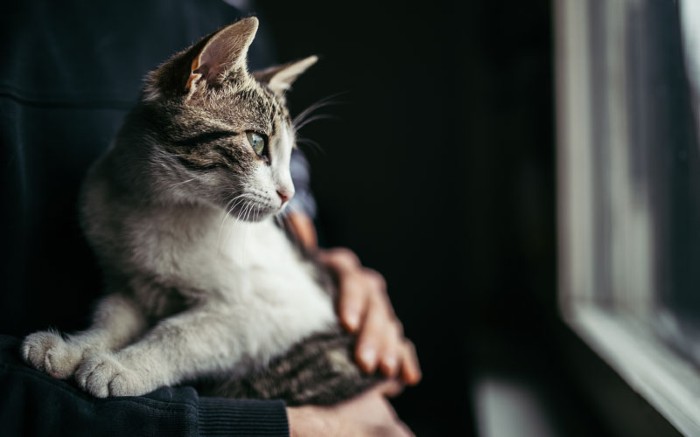 Animal behaviour
Cats truly bond to their people
Domestic cats have a reputation for being aloof and emotionally distant from the humans in their lives. Thus it came as a surprise to Kristyn Vitale at Oregon State University in Corvallis and her colleagues that felines are as firmly bonded to their owners as young children are to their primary caregivers.
In a standard experiment on humans, a caregiver briefly leaves their child alone in an unfamiliar environment and then returns. Securely attached kids tend to check in with the returning adult and then resume calmly exploring the space. Those with less secure attachments either ignore their returning caregiver or cling to them nervously. These experiments show that about 65% of human children are 'securely attached' to their caregivers.
When Vitale and her team ran a similar experiment with 70 kittens, 64.3% approached their owners and gazed at or nuzzled them. These animals were categorized as securely attached. A follow-up experiment involving 38 older cats found that nearly the same proportion were securely attached. Maybe our cats actually love us after all — or most of them do, anyhow.