In May, I read a Nature Careers article about the flight-intensive culture in climate science. This piece described how changing air-travel habits is a challenge, particularly for early-career climate scientists, because attending international conferences and workshops is considered to be essential for career development and academic growth. With climate scientists spread across the globe, exchanging ideas, sharing research and building community cohesion are deemed crucial. Nonetheless, the author suggested some tips for climate scientists to reduce their air travel.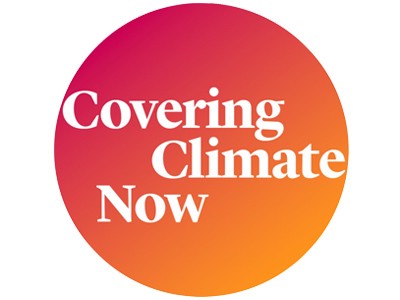 Why Nature joined the Covering Climate Now initiative
Some of these are difficult to follow for those who, like myself, work in the field of climate-change adaptation — the practice in which a system (such as a community or a city) adjusts to climate change to decrease and prevent damage from climate effects (such as floods, storms, droughts or heatwaves). These climate effects are becoming significantly more frequent and more severe.
The field of climate-change adaptation is highly flight-intensive. It requires researchers on the ground, working with vulnerable communities, such as those in small island states, for example Mauritius, or in informal settlements across South Africa. Identifying possible adaptation measures — from flood-defence mechanisms to water-storage systems, heat-stress-reducing infrastructure or governance changes that bring about more efficient and effective regulation — must be carried out alongside those people and communities who have been affected by climate change to ensure the measures will work.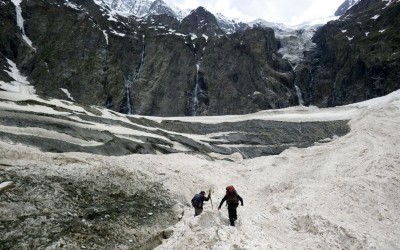 Collection: Fieldwork
The list of countries at greatest risk from the effects of climate change is dominated by the global south, the term used to describe low- and middle-income countries in Africa, Asia, Latin America and the Caribbean. This is because those most vulnerable to climate change are commonly located in low- and middle-income regions, where climate effects are most intense, and the resources for adapting most constrained.
This reveals a paradox. Communities urgently in need of climate-change adaptation are predominantly spread across the global south, while those of us researching climate-change adaptation are predominantly in industrialized countries in the Northern Hemisphere. The reliance of those most vulnerable to climate change on imported solutions is reminiscent of a neo-colonialist dependency between the global south and the global north. The fact that climate change is a problem overwhelmingly caused by consumption patterns (including, yes, flying habits) in industrialized nations amplifies this paradox. It is a bitter irony that those trying to come up with solutions to climate-change adaptation are themselves contributing to the problem through a rapid accumulation of air miles.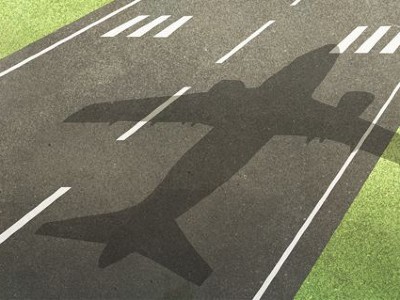 Collection: How to move lab
Communities across the global south seldom have access to the necessary resources to sufficiently adapt to climate change. Employing local people to carry out project work as much as possible can help to channel resources to those who need them most. It should be the goal of every researcher in climate-change adaptation to make their presence on the ground unnecessary. Until this is the case, however, researchers in this field should not wholly abstain from flying, because doing so would negatively affect local communities that are struggling to cope with the effects of climate change.
Things to consider before flying
There might be some middle ground for decreasing the need for travel and reducing the number of flights, while still coming up with local solutions to climate-change adaptation. Below are some things I try to consider before going into the field.
• Ask whether your presence on the ground is really required for the success of the project.
• Prepare as much as possible before embarking, to maximize efficiency while travelling. Assign designated roles for participants, plan logistics and state a clear outcome for the research. This might seem obvious, but it isn't always adhered to.
• Prioritize and foster long-standing collaborations with local communities or organizations. Make sure your trip is building trust.
• Conduct fieldwork over longer periods of time; this will result in fewer flights and more in-depth and meaningful research.
• Try to involve early-career scientists in climate-adaptation projects as much as possible, because they often provide fresh impetus, and the experience they gain will have more long-lasting effects.
• Harness video-conference systems and webinars. Many researchers I have worked with are unaware of the advances in communication technology, and Internet connectivity in low-income regions has been improving steadily.
• Only participate in projects that clearly define positive outcomes for local communities (for example, in the form of knowledge and skill transfer).
The debate between individual versus collective action will rumble on. Ultimately, individual action is insufficient to deal with the threat of climate change, and we mustn't let debate over it deflect us from demanding institutional change at the political level. However, individual action doesn't take place in a vacuum, and sharing personal experiences of switching to a low-carbon lifestyle can encourage cultural shifts in others and lead to the collective action we so desperately need.
In the absence of institutional change, we can make ourselves heard by amending our own behaviour. It is crucial that we climate scientists promote the need to change the status quo, rather than using climate change simply to further our own careers. We need to be aware that our behaviour matters, because we are front runners for the sustainability transformation and for greater equality.