Scientists from African countries are asking the United Nations to help them with research and data collection so that they can better identify — and prepare for — drought. Delegates from the continent made the call as the UN Convention to Combat Desertification (UNCCD) concluded its two-week annual meeting, in New Delhi.
"More than 70% of Africa is impacted by drought. It is the most serious problem," says Tariq Ibrahim from Sudan's National Centre for Research in Khartoum.
Delegates from Africa and other developing-country regions are concerned that, 25 years after the convention was signed, there is no consensus among researchers on what constitutes a drought beyond "an abnormal deficiency of water".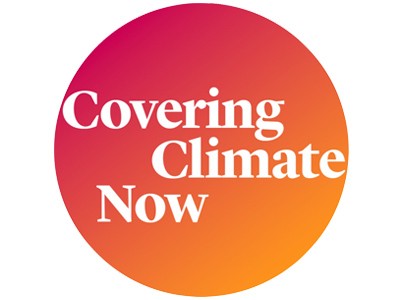 Why Nature joined the Covering Climate Now initiative
A review of the literature on drought published1 in the journal Global Change Biology in July found varying definitions, from reduced precipitation to soil erosion. But the UN estimates that around 40% of the world's population is affected by water scarcity — one of the symptoms of drought — and that by 2030, 700 million people will be forced to leave their homes because of drought. In 2017, some 20 million people in Africa and the Middle East were on the brink of starvation because of drought.
Early warning signs
Scientists in developing countries say they need to be able to spot when another such human tragedy could be coming, and build the necessary technological infrastructure for drought early-warning systems. "The priority is to mitigate drought and improve water resources and water management," says Ibrahim.
The UN is starting to develop such measures, says Carl Fiati, director of natural resources at Ghana's Environmental Protection Agency in Accra, who chaired the meeting's science and technology committee. He says that the UNCCD has only begun to prioritize drought in the past four years, and that for the previous 20 years it was not a top concern.
Barron Joseph Orr, lead scientist for the desertification convention, told the meeting that the secretariat is developing three indicators that countries would find useful in identifying the risk of drought. The first is a measure of drought hazard that calculates what proportion of a given land area is under drought; the second tracks the proportion of people exposed to drought. The third — known as a drought vulnerability indicator — tracks the degree to which communities and ecosystems are at risk from drought.
The convention secretariat, based in Bonn, Germany, has also published what it calls a "drought tool box", a website with data and maps designed to help countries to develop their drought monitoring and mitigation plans.
Data drought
The indicators are intended to be of use at the local scale, but Stephen Muwaya, an ecologist with Uganda's agriculture ministry, questions how this will be possible when countries lack the data on which the indicators should be based. The drought vulnerability indicator, for example, relies on data about the social, economic, environmental and physical causes of drought. But many developing countries do not measure these data systematically — and that is where they need more help from the UN.
Muwaya says that countries in Africa also need access to early-warning systems that monitor factors such as rainfall, aridity and water stress, so that policymakers can quickly move to help vulnerable populations.
Delegates also discussed progress against the UN's Sustainable Development Goal of combating land degradation — land that has become unproductive because of intensive farming or deforestation, or from the effects of climate change. More than 100 countries have signed up to targets to combat land degradation. However, funding remains insufficient and delegates urged world leaders to dig deep.
Ibrahim Thiaw, who heads the desertification convention's secretariat, told the meeting that 12 million hectares of land becomes degraded every year. Reversing this will require US$450 billion each year. Between 2017 and 2019, UN member states spent $6.4 billion on this problem, according to the UN's Global Environment Facility.
"We have woken up to the fact that we will see more frequent and severe droughts, a phenomenon that will be exacerbated by climate change," he said.