Put participants first in conference design
Picture this: it's 7:30 a.m., and conference participants are barely awake. Coffee in hand, they blink sleep away as they enter the room. Rows of chairs lead to a distant stage, and large monitors display the speaker's slides.
One hour of information-packed slides rolls into the next, and attention begins to wane. Students look around eagerly, wondering how they'll manage to connect with academic luminaries in the five minutes between presentations.
Sound familiar? Conferences are meant to disseminate information to large cohorts effectively, but is that information retained? Are participants engaged? Are they having fun?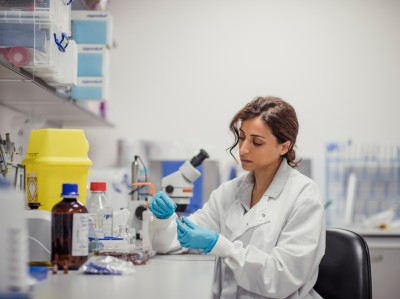 Collection: Careers toolkit
According to the Center for Creative Leadership, an authority in leadership development and education that has campuses worldwide, 90% of learning takes place in informal settings1, such as casual conversations over coffee. Maximizing such opportunities at conferences can enhance scientific communication and networking. But it is not enough to simply provide unstructured free time or an evening reception. From trainees and junior faculty members to experienced professors, many people do not feel comfortable approaching those they perceive as more senior. Structured networking opportunities, such as meals or coffee breaks, should include themed discussions in which junior attendees are encouraged to speak first.
Conference organizers could incorporate these opportunities by setting up circular tables with discussion topics. Armed with a list of these topics, participants would sit in groups with similar interests with various experience levels — breaking down perceived power dynamics. Introductions might include trainee level or faculty rank, and senior attendees could encourage junior attendees to start discussions.
Scientific conferences would also benefit from updates to their structural design. 'Human-centred design thinking' is a structured process of developing workable solutions to a given problem. It was popularized by Stanford University's Design School, which uses a higher-education curriculum focused on collaborative and strategic problem-solving. This focus puts people, or the 'users' of a given solution, at the forefront of a discussion to ensure that solutions address the needs of those affected by the problem at hand. It integrates clearly defined initial steps to acknowledge and understand these individuals.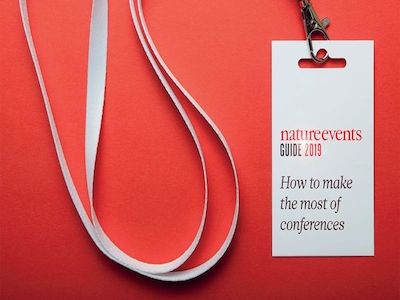 Collection: Conferences and events
For example, organizers might start the conference by prompting participants with an open-ended example of a problem and instruct them to formulate the potential responses, thoughts and feelings of a target population. Recording and analysing these ideas would allow the group to focus further problem-solving efforts. They could then refine the definition of the problem before developing solutions. Subsequent rounds of ideation, prototyping and testing, which can be iterated as many times as necessary, draw on the perspectives of all participants to identify an optimal solution or solutions. Human-centred design thinking could be used to troubleshoot current conference structures, or as a basis for developing new structures.
Here are some suggestions to conference organizers, based on human-centred design thinking, to reimagine conferences with a focus on keeping participants engaged:
Change the seating. Put participants at circular tables instead of in rows, and incorporate discussion and feedback time during sessions.
Set expectations for open, inclusive discourse. Try letting the most junior person in a given group speak first. This provides an opportunity for trainees to take initiative and help to shape the discussion.
Randomize experienced leaders and inexperienced trainees into groups. This eradicates the 'seats of power' at the front of the room, occupied by experienced, vocal delegates, and trainees at the back.
Leave ample time for both individual and group feedback. Providing time and materials for written feedback, instead of the typical Q&A over a microphone, allows participants to absorb new information and offer feedback in a less confrontational manner.
Use cards or sticky notes for anonymous feedback. Again, this reduces the power dynamic and threat of rejection that many trainees fear when they are critical of more-experienced colleagues' views.
Picture this: it's 7:30 a.m., but everyone is wide awake, excited to continue yesterday's discussion. The presenters get feedback with new perspectives and ideas for future endeavours. After the awkward getting-to-know-you conversations, many groups connected so well that they spent their free time together. Everyone is leaving tomorrow, but they will depart excited about their research and with a host of new connections.
doi: https://doi.org/10.1038/d41586-019-02759-2
This is an article from the Nature Careers Community, a place for Nature readers to share their professional experiences and advice. Guest posts are encouraged. You can get in touch with the editor at naturecareerseditor@nature.com.
References
1.

Rabin, R. Blended Learning for Leadership: The CCL Approach (CCL, 2014).