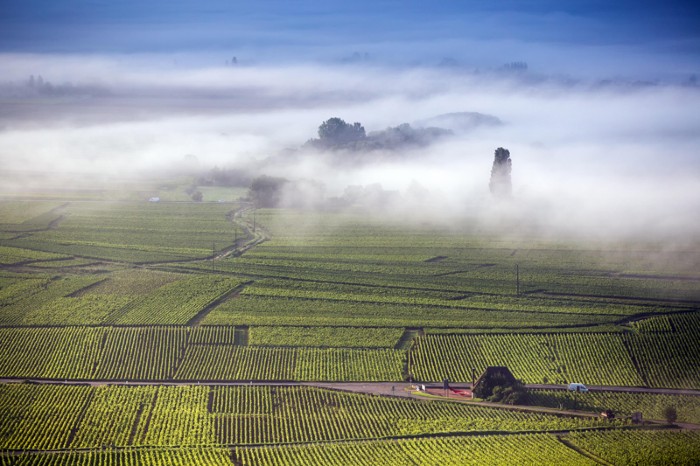 Climate change
A storied wine region feels the heat of a warming world
European wine grapes are ripening earlier than ever, according to centuries-long records from vineyards in France's iconic Burgundy region.
In Dijon, a city in this region, data on the timing of grape harvests extend back to 1385. Thomas Labbé at the University of Burgundy in Dijon and his colleagues examined the city's original records to correct errors in nineteenth-century transcriptions. They also collected data from other grape harvests in Burgundy, including a previously unknown data set from the town of Beaune that covers the years 1354–2018 and is the longest continuous series of seasonal data in Europe.
Analysis of this juicy new data set reveals that early harvests brought on by very hot summers were once rare but have become the norm. Early harvest is particularly correlated with high-pressure systems over western or northern central Europe. Such systems, which hold dry, warm air over France, have become more common since the 1980s.
From 1354 to 1987, the average harvest date fell after 28 September; since 1988, the average has been 15 September.