Working Scientist podcast: Why physics is still a man's world, and how to change it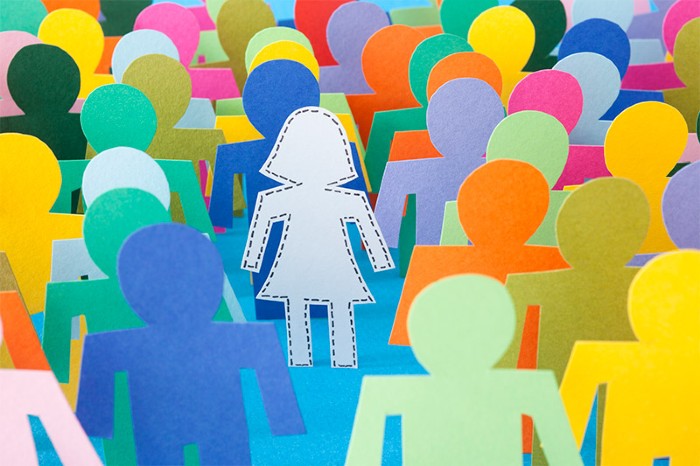 Earlier this year Eindhoven University of Technology faced a social media backlash after announcing that from July 2019, all academic staff vacancies will be open to female applicants only for the first six months. Many people questioned the legality of the move.
In this first episode of a six-part series about careers in physics, Cornelis Storm, who leads the theory of polymers and soft-matter group at the Dutch university, tells Julie Gould why the "radical step" was sorely needed. He also describes why the physics department, and the discipline more generally, will benefit from being more diverse.
"For whatever reason there is a large group of people that are not considering a career in physics," he says. "There's not a single piece of research that suggests men are better at this job than women."
Astrophysicist Elizabeth Tasker, an associate professor at the Japan Aerospace Exploration Agency, was hired through a similar policy, and tells Gould about her experience.
Transcript
Elizabeth Tasker and Cornelis Storm tell Julie Gould about two initiatives to boost gender parity in physics.
Julie Gould
Hello, I'm Julie Gould and I'm back with Working Scientist, a Nature Careers podcast, and over the next six episodes I'm going to explore all things careers in physics.
And the story we're starting with is about getting a job. Now, physics is known as a traditionally male-dominated field and many of the female physicists that I've spoken to, both for this podcast series but also throughout my career, have told me that they don't always feel welcome or comfortable in their working environment for that reason. Now, the gender imbalance in physics is typically higher than in many other scientific disciplines and it seems that actually in the Netherlands, this is even more the case. In fact, the Netherlands is the third from last in all Europe in terms of female appointments at the highest academic levels. So, to catch up, the Dutch University TUE or Eindhoven University of Technology have changed their hiring policy to redress the gender imbalance at professor level. Ten years ago, it set itself a concrete goal of having one in five of their full professor posts occupied by women by 2020 – among other measures – but almost ten years on, not enough has changed. So, as of July 2019, TUE took a radical step of opening academic vacancies at professor level to women only. This caused a bit of a stir on social media, particularly on Twitter, so I asked Cornelis Storm, who leads the theory of polymers and soft-matter group at TUE, what this means for academia, but in particular for physics and their physics department at TUE.
Cornelis Storm
So, we are currently in a place that we are slightly embarrassed about. So, compared to other universities in the Netherlands, we have the lowest percentage of female full professors, and we have been at that bottom slot for quite a while despite these measures and it can be done – this is shown by other universities in the Netherlands and it's also shown by other universities in Europe. So, the Netherlands is actually third from last in all of Europe in terms of female appointments at the highest academic levels. So, really what we need to do is we need to catch up and that is the sort of motivation for what we're doing now, and what it exactly is that we're doing now is that for the next one-and-a-half years, all of our new staff vacancies – and we project there's going to be about 150 of those all across our university – they will be open to women only in the first half-year after they have been first advertised. If we find no suitable female candidate within that first half-year, we'll open them up to all. And what we hope to achieve by that is obviously to boost our gender imbalance, but over those whole next five years, we hope to reach a 50/50 division of new hires at the assistant professor level. So, we project that out of those 150 positions, about 100 of those will be assistant professor positions and there will be 50 female hires, and at the associate and full professor level, so our professorial system is three tiered, there's assistant, associate and full much like it is in the US, we're aiming for 35%. So, the actual objective is not to hire only women but to achieve a fair balance in the amount of people that we hire and we project that with that amount of vacancies that we have, if we fill those goals, we'll be up to the 20% that we were aiming for in the first place by 2020. So, this measure will get us to an ambition that we've had for a long time, this percentage of 20% female full professors, and what we can also see now is that at the rate that we are improving, which is very, very slowly, we've risen from about 9% ten years ago to about 16% or 17% right now. So, at that rate of increase, we are not going to make that ambition. So, we thought it was time to do something new, something radical, and open up these positions to women only to ensure that we don't get trapped in the same types of processes that we have been using for a long time and that haven't been producing the desired results.
Julie Gould
There's been a lot of criticism for your particular process that you started at the beginning of July. What do you say to any critics who may believe that this is not the most meritocratic process of hiring?
Cornelis Storm
So, what I will say to them is that meritocracy is based on the assumption that we can adequately assess merit, and I think there is solid evidence that we really cannot. So, who is the best person for a particular position? Committees tend to select people that look like them, that act like them, that talk like them, that have backgrounds like them and is this way, I mean it's a self-sustaining system, right? So, I think that is the thing that we need to get over and this is hard to admit – it's hard to admit for me and it's hard to admit for anybody who cares about their organisation – is that in this process the implicit bias is real. So, meritocracy only works if you have an absolutely fair way of assessing merit, of recognising quality and we simply don't.
Julie Gould
Now, the other question that has come up frequently is whether or not this is legal. Are you allowed to purely interview just women for a role?
Cornelis Storm
So, under Dutch employment law, when an organisation has a clearly demonstrated imbalance in their personnel, they are allowed to address this by selective hiring and by quota. There is precedent at actually two other Dutch universities. The University of Delft and the University of Groningen have implemented similar programmes but on a far smaller scale.
Julie Gould
There have been female only hiring programmes for a few years now in the Netherlands due to a government set of targets to encourage universities to employ more female professors, so what makes the programme at Eindhoven different and new and innovative?
Cornelis Storm
I think the main thing that sets it apart is the scale and the scope that we have here, so this is going to be for every position that we have in every department that we have – every academic staff position, that is – whereas the other programmes are more limited in scope and trying to address the imbalance at the level of a department perhaps or even of a certain research area. So, we're going to try to do this comprehensively and do it at the university level.
Julie Gould
So, you are a physicist. You work in the department of physics at Eindhoven. Now, physics is traditionally known to be very male-oriented, so
how do you think this new hiring process is going to affect a department that already has a reduced female presence?
Cornelis Storm
Oh, absolutely, so we have a greatly reduced female presence if we compare to a 50/50 situation. So, currently we have 9% of our full professors are female, 7% of associate professors and 25% of assistant professors, so we are low and we are lower than this university is on average and, as I've said before, we are also lower than other departments in comparable universities. So, this is something that we also want to address and how is that going to change specific to physics? I find that a very difficult question to ask. I think the answer is not dependent on the particular field that you're considering other than in the respect that the initial condition, the initial situation, may be different from field to field –it's going to be a different story in psychology, I imagine. But overall, the impact of a measure like this, I think very simply put, it can only make a department better, right? The way I look at it is that for whatever reason, there is a large group of people that are not considering a career in physics and that means that there's a lot of untapped potential, and the quality is obviously there. There's not a single piece of research that suggests that men are better at this job than women, so I completely reject that notion and I'm working from a point of view where we are absolutely equally qualified and that is a shame and a clear loss of potential in quality If we don't have a representative percentage of women working in our department. So, I think in terms of quality, you can only improve. At the same time, of course, there's a social aspect to a physics environment. There's a certain culture that develops if you're a male-dominated field. That too, I think, can only improve. This is not an aspect of working in a male-dominated physics department that I or many of the colleagues that I talk to appreciate in particular, and we have experienced on a sort of microscale in our group what the addition of a female colleague to a previously entirely male body of faculty can do, and it has made this a more pleasant place to work in, it has made us better as physicists and it has made us, I think, more attractive to female students – the role model situation that you can develop here.
Julie Gould
You say that in your own particular research group, having hired a female colleague has improved the working environment for you and your team members, but why is that? Why has this presence, this female presence, made such a difference? What is it about this person being a woman that has made such a big difference?
Cornelis Storm
I think we're better because she is a fantastic physicist, not necessarily because she is a woman. That's the honest answer. I think we're better because of the expertise she brings, the network she brings and there's a different awareness to issues like gender, for instance, that having a female colleague in the group will bring on board. I've noticed that there are a number of things that I and my other male colleagues are quite literally blind to, things that we are not taking into account. We become more aware of another group that you have to welcome and support and consider the needs of. So, those are not necessarily things that she would bring into our group but they are things that just having a female colleague around for the first time does to the people that are already there.
Julie Gould
This particular hiring programme is only for assistant, associate and full professors but obviously, there's a huge pipeline of physicists coming into fill those positions, so this makes me think about the system that's feeding into this, the postdoc system and the PhD system, where there will continue to be an imbalance in terms of male and female researchers. So, will the university address the imbalance there as well or is there another system in place or is there anything else going on that you think could help improve the imbalance there?
Cornelis Storm
The short answer to that is we don't need to do that much to fix that particular issue – I'll get in a second to what the actual issue is – because the imbalance is something that is almost absent at the level of entry into PhD programmes, and when you look at the male/female split, in terms of percentage, that gap increases and increases as you move up the ranks. So, it's almost equal at the PhD level. It's going to be a little wider apart at the postdoc level and then even further at assistant, associate and ultimately at full professor. So, this is something that I believe has been called the leaky pipeline issue of academic career structuring, which is that we are losing men and women at a different rate throughout this process. The question was more about the postdoc system, so let's consider one aspect of that academic career path. A person will have done one or two or perhaps three postdocs. They'll have spent anything between two and six or seven years working as a fairly independent researcher but still in a group that is PId by somebody other than themselves. And then they they're getting ready to apply for faculty positions and then they quickly note that there are approximately zero of those. So, the central issue with the transition from postdoc to staff or a faculty member is that there is a huge amount of people that have this ambition and that only a very, very small amount of them actually get this opportunity. That is terrible if you're a postdoc, but from where we're sitting in terms of hiring high-quality female applicants, this is actually pretty good news because we are guaranteed that among that giant pool of postdocs there will be supremely talented female candidates for any position that we can think of.
Julie Gould
How do the men who are holding postdoc positions and who are hoping to get assistant or associate or full professor jobs feel about this women-hiring process?
Cornelis Storm
This is also where my personal concern is that of course as a group leader here, I supervise postdocs. I supervise talented postdocs that want to stay in science that might want to stay in Eindhoven and they're banned from even applying, right? They're going to have to sit out half a year when some of their most talented female colleagues are going to come by and take many of these positions. So, it's natural and it's understandable that people like that are going to feel excluded and are going to feel cheated, to some extent, by their own university. So, there's a lot of small hurt there and there are larger issues, particularly in the postdoc system I think.
Julie Gould
So, the University of Eindhoven has put this female-only hiring programme in place, and you in the physics department are obviously going to be following it. Now, you've already mentioned that working in a very male-dominated environment isn't maybe what all women are looking for. It may be unpleasant for them for many different reasons. So, once you've got these women in these assistant, associate and full professorship positions, what is the university and particularly the physics department going to do to make sure that you retain them, that you create a working environment where they are able to flourish?
Cornelis Storm
This is going to require a real culture change. I think in our department, at least, a culture needs to develop that is much more sensitive to the specific needs of another group that we have very little experience working with. What exactly those are, this is very difficult for me to answer because as a man, I have not experienced the same climate as my female colleagues would. But some of the things that colleagues are telling me are currently missing from what we offer to our female colleagues are things having to do with free day care, for instance, on campus, things having to do with conference attendance, possibly for a spouse's partner or children. But a much larger piece of this puzzle is going to be a more general reassessment of how we value and how we reward accomplishments. I don't know if this is a result of being a male-dominated culture, but it is certainly an outcome that we are currently struggling with is that we have a very straightforward way of assessing the quality of a colleague. We count their number of publications, the number of their citations and we add up the impact factors of all of the journals that they have published in and this gives us a neat number and that can be the H index or whatever else and this is what we go by. It is becoming increasingly clear that that is a terrible way to assess actual quality. If we only hire people that do well in that respect, we're going to be stuck with the imbalances that we currently have forever and we're going to have very non-diverse, very homogenous teams of scientists. While on the other hand, it's becoming increasingly clear that diverse teams, that teams with many different points of view, many different approaches, that they actually do better at science, so we're really shooting ourselves in the foot there. So, I think that that can be a large part of the answer to how we keep them around is if we look very critically about the assessments and appreciations as we currently have it and modernise that really, and that is going to automatically, I think, be more rewarding of an environment and a way to be viewed by your employer than what we currently have.
Julie Gould
The Netherlands isn't the only country that has used positive discrimination hiring policies. Elizabeth Tasker, who is an associate professor at the Japanese Aerospace Exploration Agency, was hired through one of these policies, so I asked her a little bit more about why this is being used in Japan.
Elizabeth Tasker
I've seen several. Actually, one of the early positions I had at Hokkaido was also positive discrimination and then that later changed to a general tenure track position. The Japanese government has been encouraging such schemes to try and encourage women into more senior positions in the workforce. At the moment in Japan, it still seems that most senior roles are taken by men and women quite often still consider leaving work after marriage. So, it's definitely not just physics and there's definitely been a government scheme to support jobs which are positive discrimination. When I was at Hokkaido University, they had their 20 20 20 scheme where I think the idea was that 20% of their faculty would be women by 2020. I'm not sure whether they're going to hit that target or not. When I was there, the number of faculty, possibly just in the sciences, was only about 12% for women, so it was very low. But there were schemes to try and tackle the problems that meant women weren't applying. One of them was these positive discrimination schemes and another was lab support. So, one of the reasons that women weren't be hired was this concern that if they work in a laboratory, they would have to go home and look after the kids and therefore they couldn't be in the lab late and the work would fall on their male colleagues. And so, one way to counter that is to say, well okay, if you hire a female researcher, we will provide a laboratory assistant where if that becomes an issue and she does have to leave to pick up kids from school, there is somebody covering that time in the laboratory so you can keep running. So, various schemes like that that have definitely been introduced and strongly supported by the government to try and even out the reasons why women weren't being selected. Of course, some of this goes down much younger than the point where you're hiring faculty members to talking to children in schools and saying consider science, science is for men and women, but I think you have to tackle this at all levels. And I think it's something that Japan does have to work on. I think it's something that we all have to work on, but the ratios in Japan are not good at the moment and they know that and hopefully things will change in the future.
Julie Gould
So, do you feel, as many women in physics have told me that they feel, do you feel like an imposter? Are you in a very male-dominated working environment?
Elizabeth Tasker
I am in a male-dominated working environment but within Japan I feel more foreign than female. With needing language support, that comes before any gender consideration, so I never really think about being a woman, I think more about being a foreigner.
Julie Gould
Thank you to Elizabeth Tasker and Cornelis Storm. Now, next week we'll hear a little bit more from Elizabeth because as you probably noticed, she isn't Japanese. She actually started her career in astrophysics at the University of Oxford before moving to the US and then onto Canada and then finally finishing up in Japan. So, I spoke to her to find out more about the transitions from physics in Europe and North America to physics in Japan and what some of the challenges were that she had in her time. Here's a sneak preview.
Elizabeth Tasker
When I taught my class, no one gave me a syllabus, which I personally thought was important, and I said, 'Don't you mind what I teach the students?' I got a kind of vague, 'Oh, it's first year physics.' I'm like, but could we be more explicit about what you want me to cover and then I would ask, 'Okay, so what is the level of the students? What have they covered before? What have they covered since?' and no one was really up to explaining that to me. So, in the end there was only one way to find out – and I apologised deeply to my first class and that was on my first or second lecture – I put up maths questions and I waited for them all to fail because I needed to know at want point I needed to start teaching the mathematics and at what point they already had it down. And I explained this to them and they took it in very good humour.
Julie Gould
Now, don't forget, you can always find more about what the Nature Careers team is up to on Facebook and on Twitter and there's of course the website: www.nature.com/careers. Thanks for listening. I'm Julie Gould.