Biologist found dead during Crete conference
Developmental biologist Suzanne Eaton, a group leader at one of Germany's prestigious Max Planck institutes, has been found dead by police on the Greek island of Crete, where she was attending a scientific meeting on insect hormones.
Greek police have opened a homicide investigation, Eaton's institute, the Max Planck Institute for Cell Biology and Genetics (MPI-CBG) in Dresden, said on 10 July.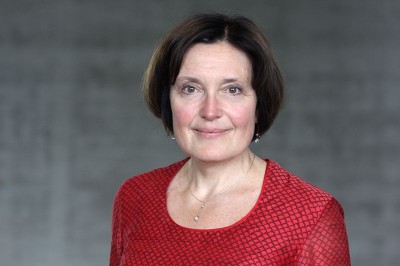 Greek man admits to murder of US biologist in Crete
Eaton was found on the evening of 8 July after a five-day search. Her body was discovered in a cave 10 kilometres from the conference venue, the Orthodox Academy of Crete, in Kolymbari, a coastal village in the northwest of the island.
Eaton, who was 59 and from the United States, had last been seen by colleagues on the afternoon of 2 July while she was playing the academy's piano. According to a Facebook page set up by her family to aid the search, she is believed to have then gone on a run. Her passport, money and phone were found untouched in her room, but her running shoes were missing, says a post on the page.
Seventy members of the conference had joined in the search.
Eaton studied how particular molecules control embryonic development in fruit flies, and had been scheduled to hold the conference's plenary lecture two days after her disappearance.
She was also a professor at the Biotechnology Center of the Technical University of Dresden and was married to one of the MPI-CBG directors, Tony Hyman, with whom she had two sons.
"Suzanne was an outstanding and inspiring scientist, a loving spouse and mother, an athlete as well as a truly wonderful person beloved to us all. Her loss is unbearable," the institute wrote in a 9 July statement. "We are deeply shocked and disturbed by this tragic event."
doi: https://doi.org/10.1038/d41586-019-02132-3
Updates & Corrections
Update 10 July 2019: This story has been updated with details about the police investigation.

Correction 10 July 2019: An earlier version of this story stated that Suzanne Eaton's running shoes were missing when she was found. In fact, they were missing from her room, according to a Facebook post by her family.