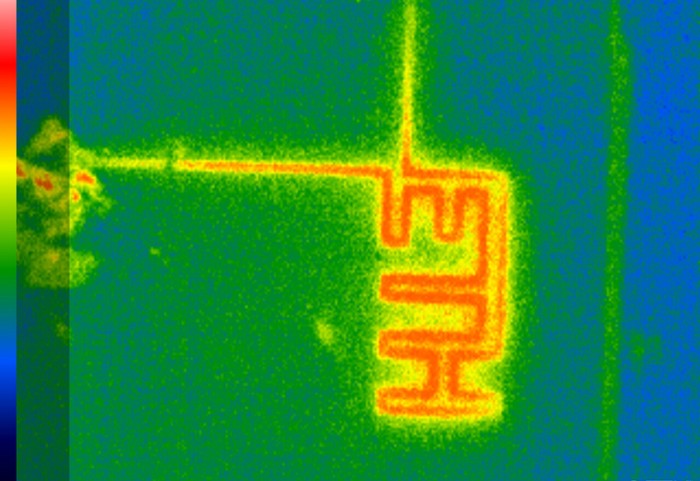 Materials science
Glowing crystals help to measure temperatures from afar
Crystals that detect temperature changes of just a fraction of a degree could form part of a 'remote thermometer' that gauges an object's warmth from a distance.
For remote thermography, objects are coated with a substance that emits light when excited by a laser or other source. The length of the light emission, which is recorded by video, depends on the object's temperature. But light-emitting substances now in use are sensitive to changes of only about 1 °C, and detectors to record these emissions are bulky and expensive.
Sergii Yakunin and Maksym Kovalenko at the Swiss Federal Institute of Technology in Zurich and their colleagues made light-emitting substances from crystalline materials called perovskites. The team's perovskites, which contain tin and one element from the halogen family, are sensitive to temperature changes as small as 0.01 °C.
The team recorded high-quality videos of these crystals in action using a prototype camera similar to those that capture players' 3D movements in motion-based video games. The crystals could be used to gauge the temperature of living cells.