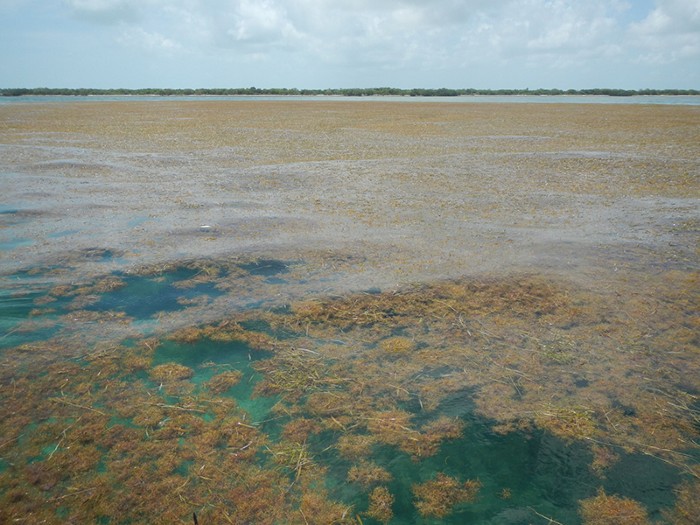 Ecology
Huge algal mat spanning an ocean is visible from space
The world's largest seaweed bloom stretches from West Africa to the Gulf of Mexico, an analysis of satellite data has found.
Two species of brown seaweed, Sargassum fluitans and Sargassum natans, are common in the Gulf of Mexico and the Sargasso Sea, which takes its name from the algae. But in 2011, a giant Sargassum bloom was spotted blanketing the central Atlantic Ocean.
Chuanmin Hu at the University of South Florida St. Petersburg and his colleagues scrutinized satellite data to track Sargassum blooms. They found a recurring belt of seaweed that, at its maximum in 2018, extended over a distance of more than 8,850 kilometres and had a biomass of more than 20 million tonnes.
The seasonal blooms seemed to be linked to two key factors: the upward surge of water from deep levels of the ocean off the coast of West Africa in winter, and a spring and summer influx of nutrients from the Amazon River — fuelled, in part, by deforestation and fertilization.